Multiple Dates
A brand new approach to Screen Acting from Director James Larkin
My fascination has always been with Screen Actors, and what draws us to some performances, and not others. I believe I've found the answer.
About this event
If you are interested in drastically improving your performance in auditions, self-tapes, and onset, this is the workshop for you.
I have been a top TV Director and Actor for 30 years. I know how to prep your performance for screen. It's not complicated or soul searchingly painful. It's fun. The method I have developed is easy to learn and transforms your performance from 'average' to 'magnetic and multi-layered'.
"I've found a new kind of motivation after James' workshop and by the end of it, my mind was completely blown! I feel extremely lucky to have done this and I highly recommend it!"
"I left the session honestly thinking I'd witnessed magic. This man's a lovely gift for actors - Highly Recommended!"
"I was absolutely staggered to see the difference in my performance. I feel as if I've been given a key to unlock a magic door"
"Thank you for the fantastic workshop. It blows my mind how vastly improved everyone's work was, including my own, after just a few hours! What a fantastic gift to have received from you, I can't thank you enough. Not to mention the gift you have of being a fantastic teacher"
"It brings a whole different level of texture to your performance"
"I'm buzzing…!"
"I felt so energized afterwards that I submitted for two new projects. I thoroughly enjoyed the class. I found it so instructive and extraordinarily helpful"
"It was such a fantastic session, I can't thank you enough - so rearing go and got a lot of my old confidence back"
"What a fascinating and fun 3 hours! Wonderful, and SO useful"
"I think the real gold here is James' ability to teach the technique, so my advice would be to go to the source and book while you can. James is an actor and a Director, he knows what the director wants, and understands the challenge this may present to the actor, and so with empathy and good humour he creates a fun and safe environment where you'll feel empowered to put this principle into practice. 100% Recommended". 
It not only gives you the benefit of learning a technique in 3 hours that I have developed over 30 years, but it also gives me the chance to meet you - who I can then consider when casting future productions.
No matter what you may be led to believe - it's not rocket science. Screen acting should be fun, but it's all too easy to forget that.
I have reduced the class size from 5 to 4 now to allow more time and attention for everyone - so booking early is advised.
If you would like to know more about further free webinars, events or workshops go to www.jameslarkinmasterclass.com and add yourself to the mailing list.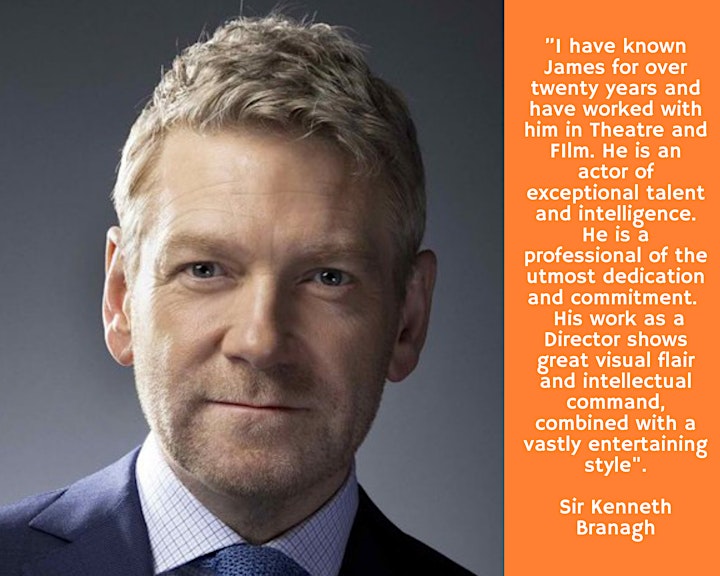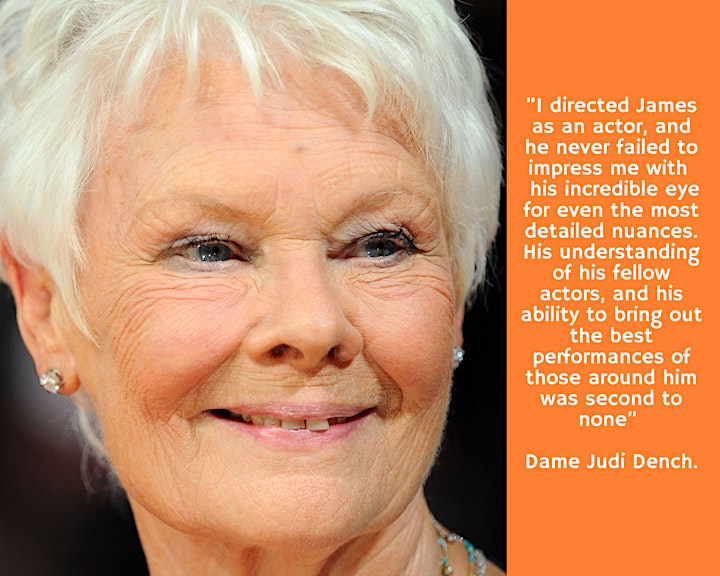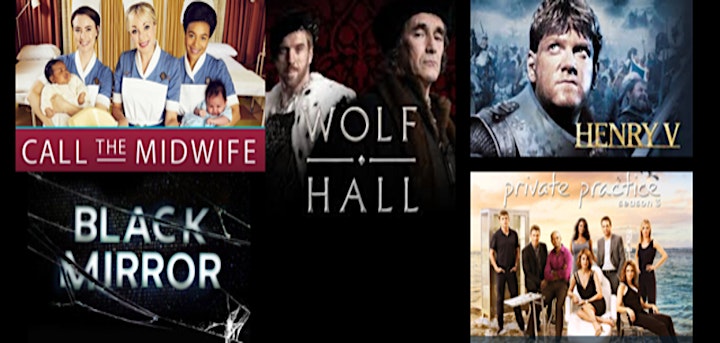 Organiser of A brand new approach to Screen Acting from Director James Larkin