Description
Forward thinking companies are taking action on carbon, water and waste; the three 'pillars' of environmental sustainability.
The objective is to use less, waste less and do more.

In this Breakfast Briefing in partnership with Selfridges, we will hear why an integrated approach to managing your environmental impacts is essential and how the current focus on waste management supports best practice in carbon management and water utilisation.
In particular we will review the initiatives to manage waste by committing to achieving Zero Waste to Landfill and how effective management of food waste benefits the community as well as the environment.
We are delighted to be delivering this event in partnership with Selfridges, who hold the Carbon Trust Standard for Carbon Water and Waste and who are hosting "wastED", the pop-up rooftop restaurant.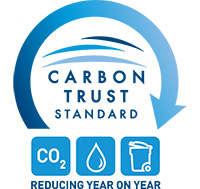 This briefing will take place on Monday 27th March at wastED London on the rooftop at Selfridges, the iconic Oxford Street store and will feature presentations by Carbon Trust experts together with both the Director of Sustainability and the Director of Food and Restaurants from Selfridges, plus a conversation with Dan Barber, the chef and co-owner of New York's internationally acclaimed Blue Hill restaurants and thought-provoking food waste pop-up wastED.
A packed agenda will cover
The importance of an integrated approach to environmental sustainability
The measure, manage, reduce, certify methodology
Why waste is important:

Zero Waste to Landfill
Managing food waste
A case study from Selfridges
The view from New York, by Dan Barber
The Breakfast Briefing will incude a Q&A session so you will have the opportunity to put your questions directly to speakers and panellists.
Who should attend?
Senior sustainability and environment practitioners
CSR and corporate strategy professionals
Marketing and brand managers
Please note this event is for Carbon Trust end-users only. Places are limited and we expect this event to be heavily oversubscribed so please register your interest today to join a waitlist and we will be in touch to advise if you have secured a place prior to the event. We reserve the right to decline registrations wherever necessary to ensure an appropriate audience for the event.