About this Event
Join us for an inspiring early morning networking session with your fellow Jolt members and an industry expert. We'll be bonding over an amazing breakfast and coffee at a local London hotspot, and getting a chance to ask an expert from the industry all our questions that we have about their subject matter. Each month, we've got a new expert from a different field, and each month, there'll be new members sat next to you.
In January, joining us at the breakfast table, is the incredible Creative Rebels. David and Adam founded The Graffiti Life company in 2010 and they are also co-hosts of The Creative rebels, the #1 business podcast, focusing on creative business and freelancers.
THE EXPERTS
David and Adam started The Graffiti Life company with the mission of making the world beautiful, one world at a time. Graffiti, in 2010 was a notoriously hard market to break into as a business, but Adam and David overcame the challenges and now work with enormous names. Brands such as Xbox and Microsoft and even bands such as Foster the People and Metallica. Two exceptionally talented creatives turning their passion into an incredibly successful business.
They didn't stop there though. Adam and David launched a podcast in January 2019, and very quickly it rose to the top of the Apple Business charts, becoming a #1 Business Podcast in the UK. Their podcast centres around creative businesses, and each episode they interview a fellow creative entrepreneur. From founders, to YouTubers, to Yoga Teachers and Authors, David and Adam have hosted the likes of Emma Gannon, and Founder of The Dots, Pip Jamieson.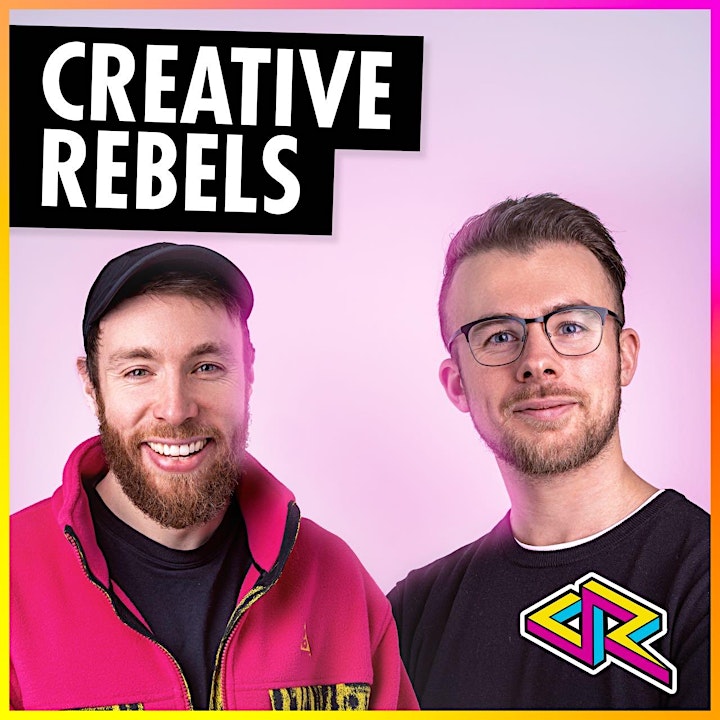 Join this invite-only event for a fun evening of honest discussions, actionable tips and like-minded people. We're excited to host you! 🥐 ☕️
THE SCHEDULE
9:00am - Grab your seat at the table, we'll enjoy a breakfast together
9:50am - Jolt will begin with 3 questions directed at The Creative Rebels to get the Q&A started
10:15am - Q&A opens up to you as members. Please come prepared with 1 question at least for Lucy to answer.
11:00am - As the event draws to a close, we'll all start our days with a little more inspiration!