Location
Bargehouse, Oxo Tower Wharf
South Bank
London
SE1 9PH
United Kingdom
Description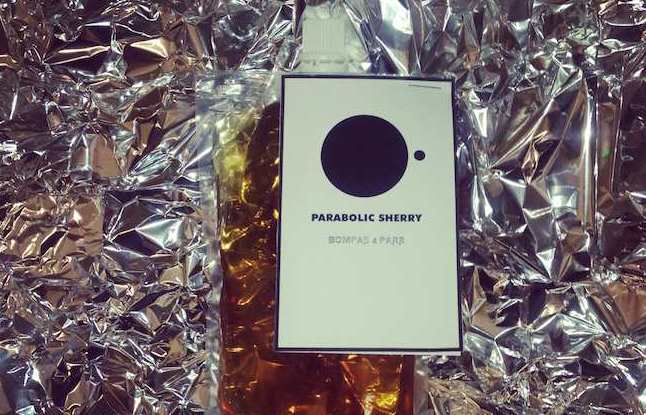 super/collider present
A BRIEF HISTORY OF DRINKIING IN SPACE
Sunday 2 February 2014, 4:30-6pm
POP ROCK MOON SHOP® in Republic of the Moon, upstairs at Bargehouse
with Bompas & Parr and The Gourmand
To date, there has been relatively little consumption of alcohol in space and on the Moon, but that could be set to change. With space tourism taking off, new lunar missions on the horizon and manned expeditions aiming further into space – with all its stresses – could a new era of zero gravity libations be next?

Join Sam Bompas of Bompas & Parr and David Lane of The Gourmand for a speculative look and the past, present and future of alcohol in space. From Buzz Aldrin's legendary Holy Communion on the Moon to sherry experiments aboard Skylab and ceremonial 'vodka' consumption aboard the ISS, we'll discuss the secret history of a slightly tipsy space age and ask what role our favourite poison will play in the future colonisation of the moon.
Tickets £5* book today.
(*Ticket price includes the chance to sample Bompas & Parr's unique Parabolic Sherry, created exclusively for super/collider's POP ROCK MOON SHOP® based on Skylab-era research about alcohol in space. In the 70s, NASA spent about half a million dollars studying which wines would be the best accompaniment for astronauts' space food – even commissioning Californian oenologists to recommend the ultimate orbital wine and food pairing. Their suggestion? A medium sherry. It's high alcohol content means that that it stands up to the violence of blast off and travels well. The choice mirrors sherry's earlier history as a wine popularised by adventurer Francis Drake and appreciated by the British for centuries due to its robustness in travel. As bottles aren't allowed in space for safety reasons, Bompas & Parr's ultra limited-edition sherry is packaged in a space-worthy plastic pouch ready for extraterrestrial consumption, in moderation.)
NOTE: Although there is a stairlift to the exhibition galleries, there is unfortunately no lift to the event space in Bargehouse where the Kosmica event will take place. The event will be recorded and every effort will be made to livestream the talks and performances at www.artscatalyst.org/FullMoon