About this Event
'A Brief Introduction to Garden History'
8 x 90 mins (max) sessions, once a week, Thursdays, starting 6th August at 11.00am.
This new online course will follow a chronological path to show how gardens have developed and evolved over time. Although garden history can be traced back thousands of years, this course will concentrate mainly on the last 500 years, from around the mid- 15th century to the early -20th century. As well as looking at some European and more particularly English gardens during this period, an important aim of this course is to set the gardens and garden practices within their social, economic and cultural context, in order to enhance our understanding of how and why they were made as they were.
The course will be run on Zoom and details of how to log in will be sent via Eventbrite with your confirmation and again 48 hours before the course starts, with a reminder sent 4 hours beforehand. You will need to register in advance for the Zoom link.
Week 1 : 6th Aug - Introduction to the course: Jill Francis
What is garden history? How do we 'do' it? Where is our evidence, what are our sources? How can we evaluate their usefulness? This session will then move on to consider the legacy of medieval gardens on sixteenth-century garden practice.
Week 2 : 13th Aug - The Gardens of the Italian Renaissance: Advolly Richmond
The characteristics and the development of Italian gardens which focuses on the Renaissance gardens of the fifteenth and sixteenth centuries and their later influence on British gardens.
Week 3: 20th Aug - Elizabethan Gardens: Jill Francis
What did they look like and how do we know? This session will examine what we know of the structure of the Elizabethan garden, how they were ornamented and what was growing in them.
Week 4 : 27th Aug - Gardens of the early Seventeenth Century : Jill Francis
A wealth of new possibilities became available to gardeners and garden owner as a result of a combination of factors including the unstoppable wave of new plant introductions from around the globe.
Week 5: 3rd Sept - Gardens of the later Seventeenth Century: Jill Francis
It may have been a short period historically but there were a lot of tumultuous political events . What effect did the Civil War, the Interregnum, and the Restorations have on gardens and gardening?
Week 6: 10th Sept - The landscape garden and its precursors : Advolly Richmond
Was Lancelot Brown a Visionary or a Vandal? How and why did the English Landscape Garden evolve?
Week 7: 17th Sept - Regency and Victorian gardens: Advolly Richmond
Gardening spreads to the middle classes. Humphry Repton, John Claudius Loudon and the Victorian innovators.
Week 8: 25th Sept - Edwardian and Post War gardens: Advolly Richmond
Was this the Golden Age of the English Garden or just romantic chaos? A look at the gardens of the Arts and Crafts movement, the arrival of the exotic Japanese garden, and what happened to gardens after the Great War.
Please note that the course is only being run live and will not be recorded and so unfortunately not available afterwards.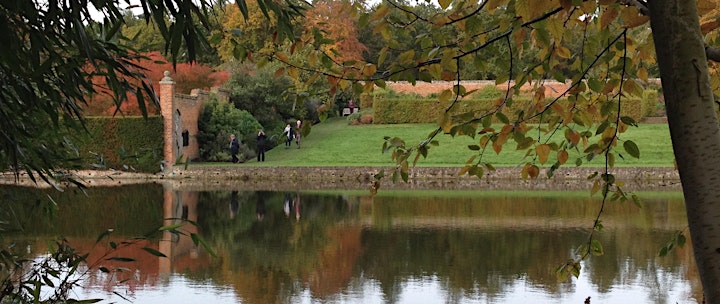 Date and Time
Location
Refund Policy