A guided tour of the Cambridge Central Mosque (arranged by Shahida Rahman) Duration: approx. 75 minutes
About this event
About Cambridge Central Mosque:
The first mosque in Cambridge was at a house on Chesterton Road in the 1970s. As the community grew, a bigger space was needed and in 1981 the mosque moved to Mawson Road. Eventually the existing premises reached capacity and late comers had to pray outside on the street. The community approached Dr Tim Winter who had initiated the project of building a mosque in Cambridge in 2008. He formed the Cambridge Mosque Trust and is its first chairman. The mosque opened its doors in 2019 and welcomed Muslims, those of no faith and those of other faiths. It is the first purpose-built mosque within the city of Cambridge, Europe's first eco-friendly mosque and it has a capacity for 1,000 worshippers. As such it has attracted much attention from overseas. A British mosque for the 21st century.
Cambridge Central Mosque Website: https://cambridgecentralmosque.org/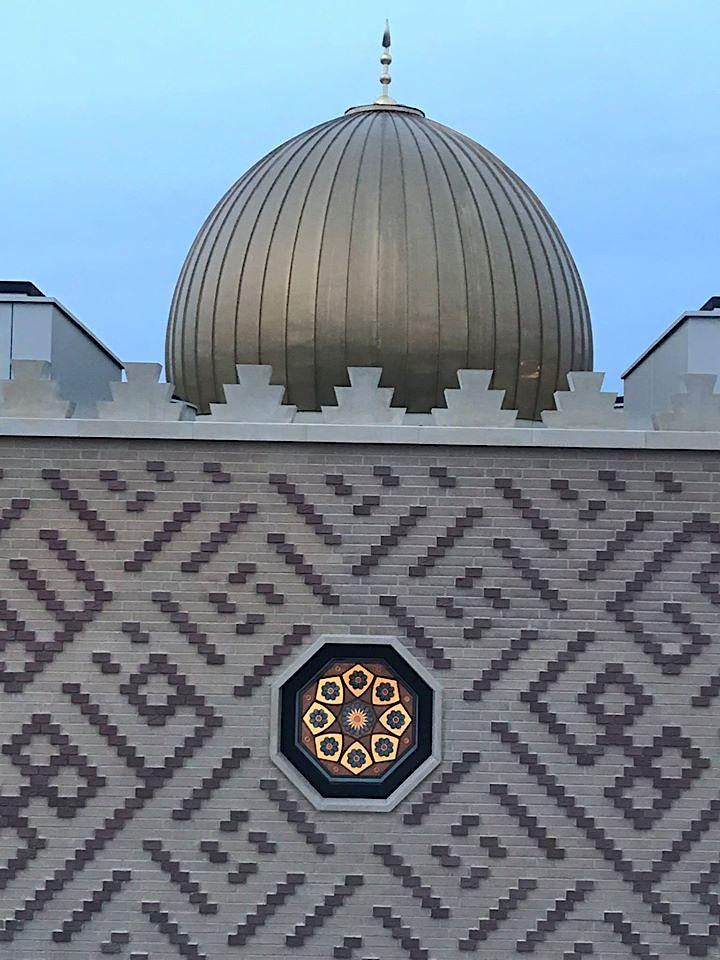 Note: Both members of FMRL and non-members may register at any time. Priority will however be given to members of FMRL who register before 23.59 on Monday 20th September. Any places remaining unfilled after this time will be offered to non-members who have registered (on a first come first serve basis).
Meeting Point:
Cambridge Central Mosque, 309-313 Mill Road, Cambridge, CB1 3DF.
A car park is available onsite
Tickets are free to both members and non-members.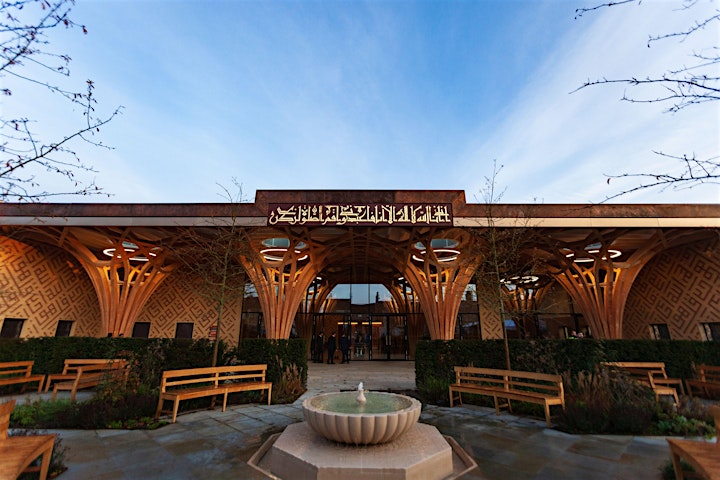 About the Tour Guide:
Tour Guide: Dr Kal Karim with additional information from Dr Raf Orlowski (Acoustics Engineer) on the acoustics of the building.
Dr Kal Karim is an Associate Professor at the University of Leicester and a lead tour guide at the mosque. Shahida to whom we are grateful for arranging this tour is his sister and is an author and writer. They and their siblings were born and raised in Cambridge. Their late father, Abdul Karim moved to Cambridge from East Pakistan (now Bangladesh) in 1957 and their mother followed in 1964. Their father was a successful restaurateur establishing 2 restaurants in the 1950s and 1960s.
Dr Karim's Profile: https://www2.le.ac.uk/departments/chemistry/people/academic-staff/dr-kal-karim
Images:
Main Image
Cambridge Central Mosque Prayer Hall*
Other Images
1. Cambridge Central Mosque Dome
2. Cambridge Central Mosque front entrance*
3. Cambridge Central Mosque Islamic Gardens at night.*
All images supplied courtesy of Cambridge Central Mosque and Shahida Rahman*
Organiser of A British mosque for the 21st century
We are a group who support the Milton Road Library in Cambridge, UK and want to ensure it stays open but also develops as a community resource.
Visit us: friendsofmiltonroadlibrary.org.uk
Like us: facebook.com/MiltonRoadLibraryFriends
Follow us: twitter.com/FriendsofMRL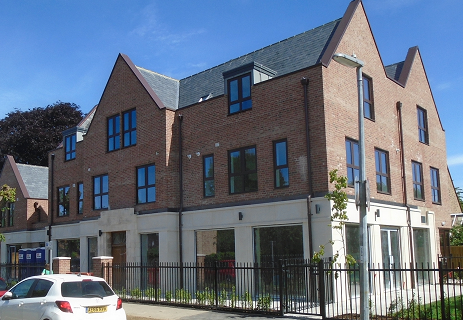 During the COVID-19 crisis, FMRL online events are free to both members and non-members.
 COVID-19: For the latest information on Cambridgeshire County Council services, please refer to Cambridgeshire County Council web page: https://www.cambridgeshire.gov.uk/