Location
St Peter s Anglican Church
15 Saint Peter's Street
Canterbury
CT1 2BQ
United Kingdom
Let's get together to thank all our volunteers!
About this event
Its been a long couple of years and we felt it was about time we loosened the shackles of the pandemic and got back to a degree of a normality by hosting a celebration of volunteering!
The worth of volunteers and volunteering in general has been really highlighted over the last couple of years and we want to publicly acknowledge this.
We have asked the Lord Mayor of Canterbury to hand out certificates to the volunteers you nominate. . .we'll also provide food and drink to make it an even more special occasion.
We are keen to get as many of your volunteers involved as possible and you can nominate up to 10 volunteers per organisation to attend.
We know that this is a busy time with the Queen's Platinum Jubilee as well as the imminent onset of Volunteers Week 2022 (1st - 7th June) so, there are least 3 reasons why you and your volunteers should come and join us!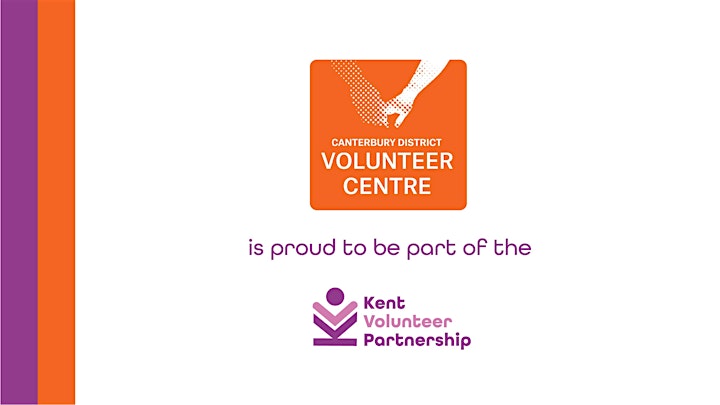 Canterbury District Volunteer Centre is a member of the Kent Volunteer Partnership so if you are seeking volunteers , check out this new website and have a look at the new resources in the knowledgebase whilst you are there!