A Celtic Elopement Workshop | Northern Ireland
Sales Have Ended
Ticket sales have ended
Thank so much for your interest in our workshop - unfortunately ticket sales have now ended. To be the first to hear about the next event, follow us on instagram: @ireland_elopement_workshop Or follow our personal accounts: @rainirowellphotography and @amberspitsphotography
Sales Have Ended
Ticket sales have ended
Thank so much for your interest in our workshop - unfortunately ticket sales have now ended. To be the first to hear about the next event, follow us on instagram: @ireland_elopement_workshop Or follow our personal accounts: @rainirowellphotography and @amberspitsphotography
Join us on an adventure. A photography workshop featuring two styled elopement shoots in the most beautiful landscapes of Northern Ireland.
About this event
THE WORKSHOP
We're welcoming a small number of photographers (up to 10) to be part of an intimate fully-styled workshop where we'll work together to create jaw-dropping images. A full day with two shoot sessions, you'll have the space and opportunity to create images which are uniquely yours whilst making some like-minded new friends.
We're keeping this workshop as open and inclusive as possible - focusing less on "teaching" and more on creating a wonderful collaborative shoot experience.
We won't stand in front of you for hours telling you how we shoot or expect you to be our shadow throughout the day because frankly, that sounds terrible for all of us! We're here to facilitate a fantastic couple of shoots, encourage you to look at things differently to your normal way of shooting and learn from your fellow industry peers.
WHAT'S INCLUDED
Two syled shoot sessions with two different couples at two different locations (styled by the wildly talented Valentina of The Stars Inside)
Solo time to direct our couples for your unique images
Lunch
Skill-sharing with like-minded fellow creatives
Informal teaching to support and inspire you along the way
YOUR FACILITATORS
Hosted by Amber Spits Photography and Raini Rowell Photography - we'll share our love of elopements, emotional connection, celtic traditions and nature with you.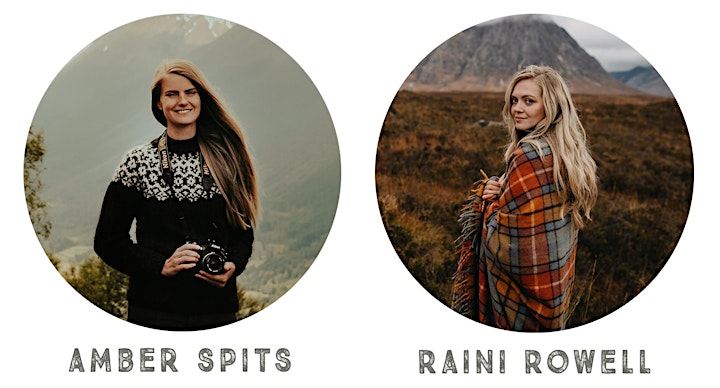 LOCATION
We start the day with introductions at Portballintrae Village Hall, Northern Ireland at 10am.
From there, we'll be shooting at 2 stunning coastal locations in the Causeway Coast area near Bushmills until just after sunset.
Exact locations will be confirmed in our participant guide after booking.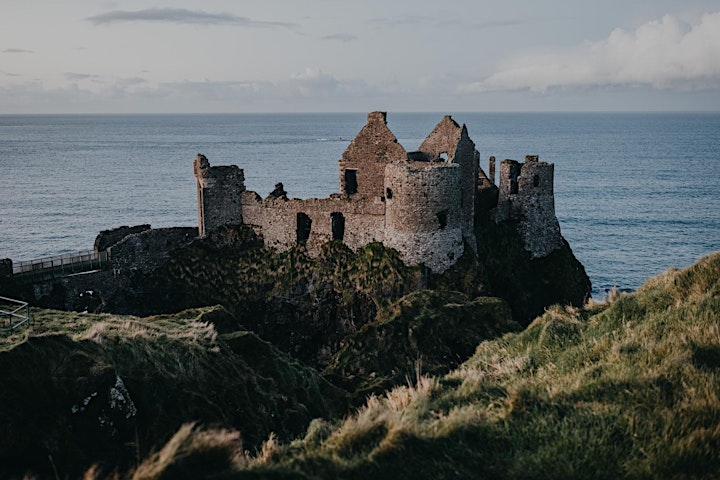 CELTIC ROOTS
We're both passionate about carving our own paths - thinking a lot about the decisions we make and why we're making them. This is something we encourage our couples to consider whilst planning their elopements.
We share a deeply-held belief that it's important to have a wedding day which is a true reflection of a couple. This can be honouring time-old traditions because they truly speak to you, it can making your own traditions, it's having a ceremony in a special place or it can be turning all 'the rules' upside down and starting from scratch!
As part of the elopement shoot session, we've decided to set up a ceremony which gives couples the freedom to express themselves whilst honouring the heritage of the place their in. We'll perform a handfasting ceremony - an ancient Celtic tradition and one of the oldest forms of Irish commitments.
It'll make for a beautiful series of moments to capture.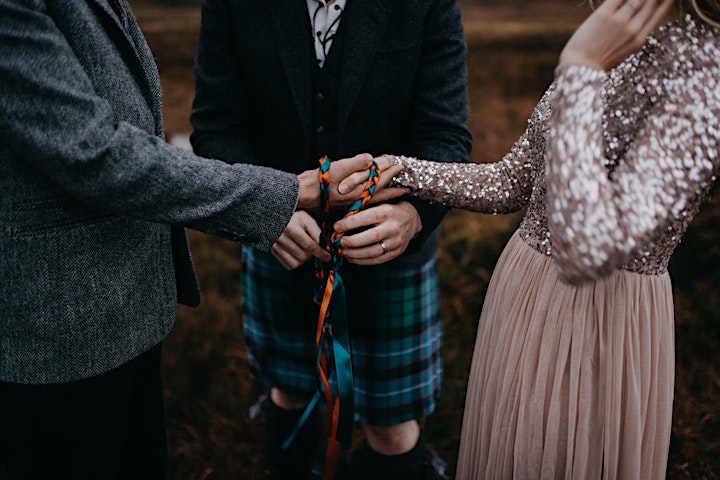 LOVE IS LOVE
And in celebration of the recent change in legislation in Northern Ireland, we're so excited to also have a same-sex couple join us on one of our sessions because we truly believe that everyone should have the right to marry the person they love.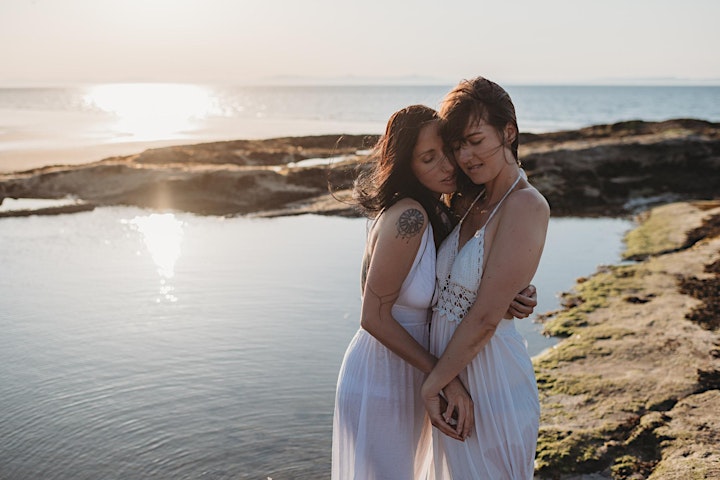 SEE YOU THERE!
Once you're all booked in, we'll send you over a full itinerary.
We can't wait to meet you!
Book your seat now!