Actions and Detail Panel
A Change for the Better
Fri 26 May 2017, 09:15 – 12:45 BST
Description
Invitation to: A Change for the Better - Dealing with Change Workshop
How to embrace change and support others
Join us for an engaging half day programme, learn new approaches and gain valuable insights to help both you and your colleagues fully embrace change. This highly practical session provides tested tools and techniques to flourish and sustain high performance under challenging and changing situations. It is delivered by subject specialists from Endor Learn & Develop and includes a comprehensive A4 workbook for all attendees.
While it's widely accepted that change is the only constant, individual responses to any imposed change are rarely straightforward. There are numerous training programmes available on planning change, managing change, leading the process of change, but very few which deal exclusively with what is now acknowledged to be the biggest single determinant of any change initiative's success – the people. Dealing with change is of course, a very personal experience and one which can be uncomfortable, stressful and even worrying at times. But the good news is, there are many practical steps you can take to make coping with constant change easier. This short programme concentrates on the impact of change at a human level: what is it like going through change in the workplace, how it feels during periods of uncertainty and the potential effect on productivity levels. It focuses on how to anticipate likely responses to change, deal with variations in perception of the change and how to cope effectively with ambiguity and build resilience during times of flux.
Learning outcomes:
Assess the human impact of change on yourself and others.

Identify ways to overcome any obstacles or resistance to change.

Demonstrate the behaviours most associated with productive change orientation.

Minimise anxieties about change and increase personal resilience levels.

Develop methods to harness enthusiasm and build commitment.

Deal confidently with ambiguity and the unknown during times of adaptation.

Introduce practical measures to support others during the change cycle.

Practice proven techniques to communicate key messages effectively.

Discover how to play to strengths and work with diverse responses to change.

Adapt to changing circumstances and embrace new ideas and approaches.
Recent comments:
'The course was really useful in terms of how to support others and overcome any resistance to change in the workplace. I learned ways to get people on board in the early stages and new ideas on how to engage others'.
Principal HR Manager. North Lincolnshire Council
'The best workshop I have attended – covering how to handle change and recognise the needs and feelings of others'.
SCS Logistics Manager
Who should attend?
Suitable for all employees and managers. Focuses exclusively on the consequences of change - the impact on people. How to survive and progress during transitions and how to help others embrace change.
Format:
Registration and welcome from 09:00

Start time: 09:15

End time: 12:45

10 minute morning break (tea, coffee provided)
What to do next?
All you need to do is register your ticket to attend this event. These programmes are often oversubscribed, with only limited spaces available, so book now to avoid disappointment.
Parking:
Please note: there is only limited parking available at Sparkhouse. The nearest car park is the NCP on Brayford Pool, Lincoln, LN6 7TS. Alternatively you can use the NCP on St Mary's St, Lincoln LN5 7EQ or Broadgate Car Park, Saint Rumbold's Street, Lincoln LN2 5AP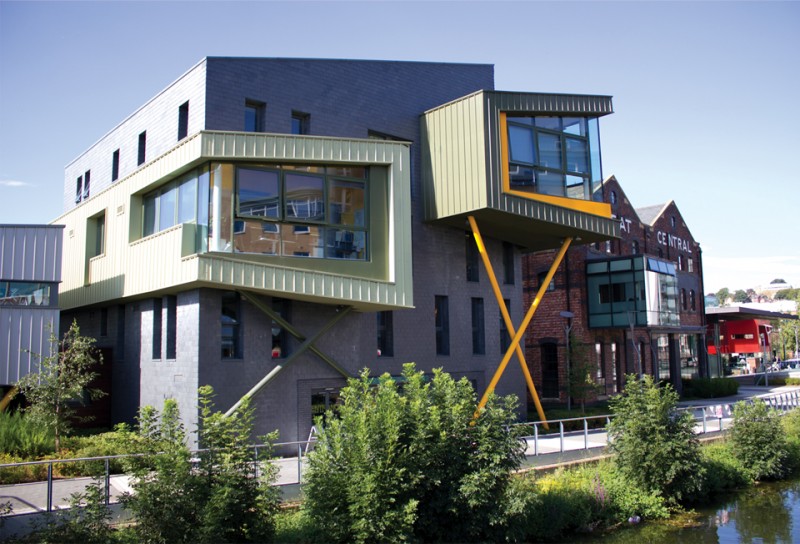 Information, Terms and Conditions:
For your convenience, Endor provide a visible and easy to apply all-inclusive, delegate rate for all our events. We always absorb any additional charges including Eventbrite booking fees, processing fees and catering costs if applicable. Attendees can print VAT receipts from the order confirmation email or from the Tickets section of an account.
Any cancellation charges are calculated from when any written cancellation notice has been received and will be applied in all cases. All bookings involve administrative costs and it is difficult to fill vacant spaces as a result of any late cancellations.

- Over 2 weeks' written cancellation notice: Full refund provided.
- 1 week cancellation notice: 50% refund.
- Less than 7 days cancellation notice: No refund is available.

Alternatively, a substitute delegate can be named at any time before the course. There will be no extra surcharge for making a substitution. No refund will be payable for non-attendance if no prior notice of cancellation is given. Any refund due, will be issued promptly after the course.
Enjoy the programme.
Date and Time
Location
Sparkhouse, Meeting Room 1
Enterprise Building
Ropewalk
Lincoln
LN6 7TS
United Kingdom