About this Event
Olivier Award winner, Guy Masterson, veteran of many smash hit solo works such as Under Milk Wood, Animal Farm and Shylock, brings Dickens' classic festive fable to vivid life in an astonishing, multi-character performance...
Adapted from Dickens' original performance script and directed by Nick Hennegan, and backed by a remarkably evocative original soundtrack by Robb Williams, Masterson recreates Scrooge, Marley, the Fezziwigs, Tiny Tim et al in an enchanting, performance that will dazzle and linger long in the memory.
In the intimate 40 seats only Upstairs Room at the Wheatsheaf, this unforgettable show is guaranteed to get you into the Christmas spirit - in many more ways than one!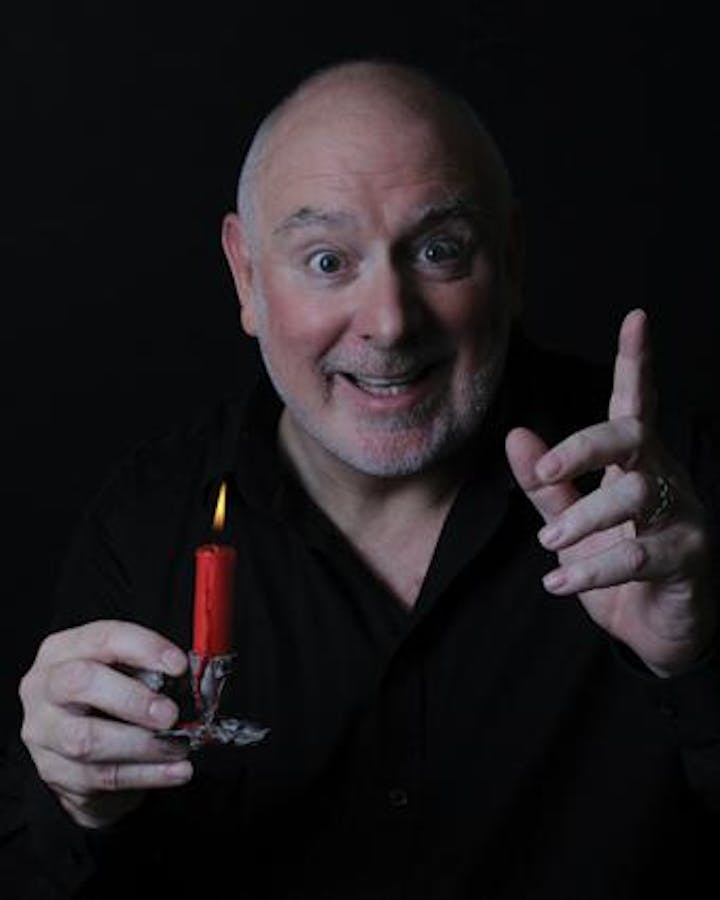 ⭐️⭐️⭐️⭐️⭐️"It is a mesmerising, breathless construction, and finally answers the question: can a one man show be truly a drama? Turns out, yes it can, providing you have a world class actor, a tight and atmospheric script, and minimal but clever and evocative sound design. It is muscular, spare, but full of the richness and wit of the original. It seems remarkably faithful to the source, and there is no concession to modernity, which is a blessing to all true fans of Dickens and his wit. Making Dickens' jokes lift off the page and sing is no simple matter, but this version, in the hands of Masterson, makes you remember anew why 'A Christmas Carol 'is such a perennial favourite. Because it is wonderful. It is funny, scary, moving and uplifting, and once the encrustations of a hundred other Christmases and innumerable other versions are knocked off it, the shiny sixpence of brilliance and originality remains undimmed underneath. I urge you to go and rediscover something you thought you knew all too well, and join the standing ovation at the end! (FringeReview - 16/08/18)
⭐️⭐️⭐️⭐️⭐️"Masterson's production is an understated warning and a celebration of the hope for human kind. A 'Christmas Carol 'for our time." (Public Review - 27/11/17))
⭐️⭐️⭐️⭐️⭐️ "Just when you thought you'd seen enough 'Christmas Carols' to guide you to your grave, along comes one of the best yet! "(BBC Radio 01/12/17)
⭐️⭐️⭐️⭐️⭐️ "Quite simply spellbinding!" (ReviewSphere - 06/08/18)