Description
A
r
t
o
f
W
o
r
k
i
s
c
o
m
i
n
g
t
o
I
r
e
l
a
n
d
!
Join business leaders for a FREE Compelling Introduction to Safety Differently™.
Are you interested in looking at safety through a different lens, focusing on success and taking an agile and adaptive approach to how you lead your workforce?



This event is a great opportunity to

meet industry

and thought leaders

who are engaged in progressive change for safety.
Safety has traditionally been about the elimination of negative outcomes (incidents, injuries, errors, malfunctions). While this approach of fixing what doesn't work has lead to significant improvements it has also produced several problematic side effects: disengagement and disempowerment of people, increasing bureaucracy, loss of innovation and productivity. Furthermore, many organisations now struggle with plateauing safety records. Some industries even experience increasing injury and fatality rates despite unprecedented investments in safety.
Many organisations rely on using compliance, control and constraints to ensure safety. This way, the focus and purpose of safety management has shifted to legalistic concerns and bureaucratic accountabilities, rather than enabling teams to resiliently manage safety critical tasks in complex work environments.
Over the last 5 years, a growing number of organisations and thought-leaders have developed a set of ideas and practices that help organisations to manage safety differently. This event, delivered in Dublin, is designed to introduce attendees to succinct ideas and practices of managing safety differently. Attendees will learn about the limitations of traditional assumptions of safety, as well as alternative ways to understand what happens at work.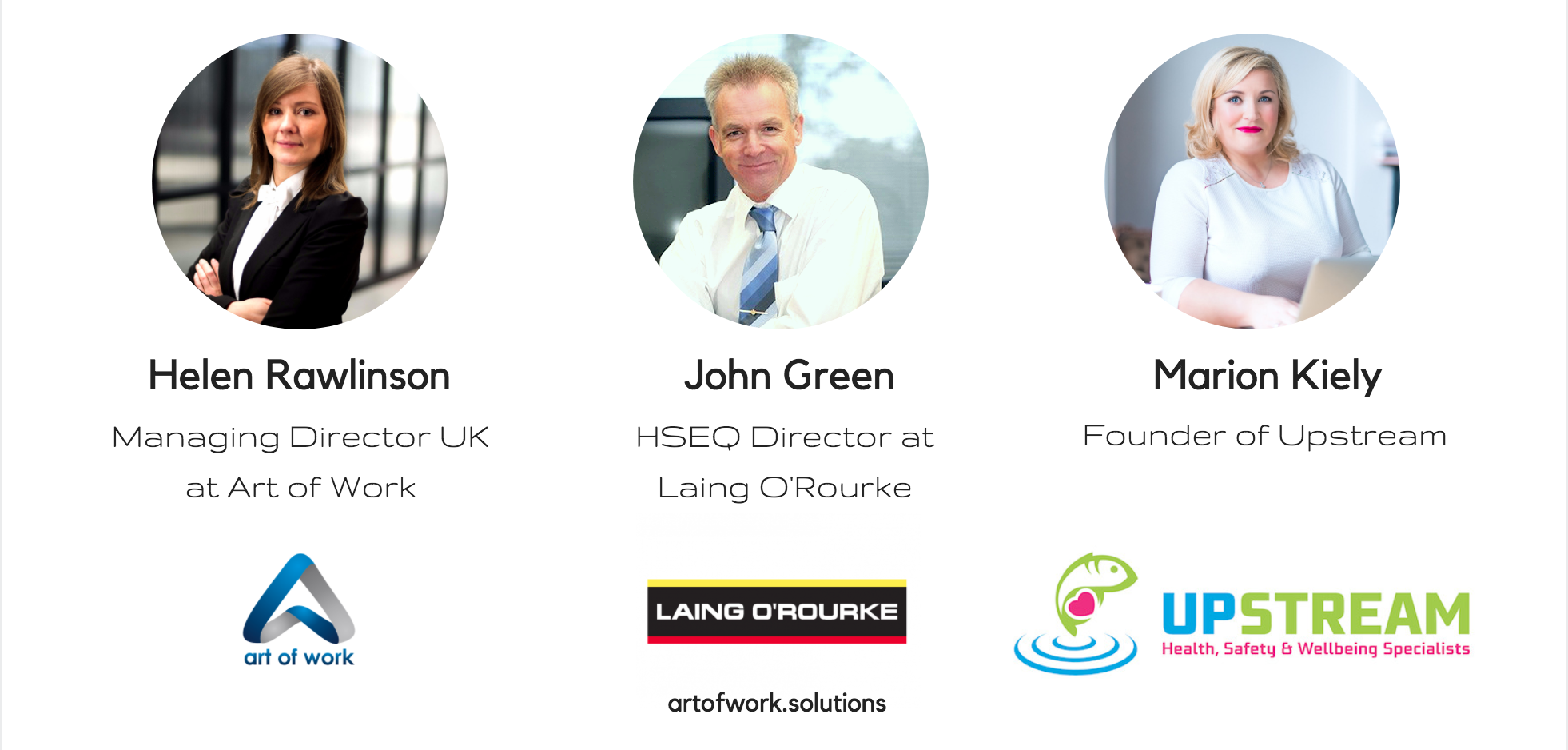 The Art of Work Introduction to Safety Differently™ in partnership with Upstream, brings you:
John Green - HSEQ Director for the European Hub of Laing O'Rourke, who will present a compelling case for change. Participants will learn why compliance and constraint is counter-productive, and therefore a dangerous way to organise safety. John Green will identify why a one sided focus on injury prevention leads to a disengaging, negative and tedious culture that ultimately obscures critical risk management.
Helen Rawlinson - Managing Director UK for Art of Work, will explain why the use of traditional approaches are inadequate to fulfill the current demands of our workplaces and discusses an alternative approach, one which understands normal work and enables businesses to unlock the potential which already exists within their organisation.
Limited seats available! Register now to secure your spot!