Description
Following on from the huge success of previous conferences, this year the Safer Poole Partnership will mark Anti-Slavery Day with a conference on the theme of raising awareness of modern day slavery and human trafficking.
The conference will take place on the morning of Thursday 5th October 2017. Doors open at 9am. The event will start at 9:30am and finish at roughly 2:30pm at the Concert Hall, Poole Lighthouse, Kingland Road. This is a ticketed event. The deadline for booking tickets is Friday 29th September 2017.
Modern slavery is an umbrella term encompassing slavery, servitude, forced or compulsory labour and human trafficking. Victims of modern slavery are unable to leave their situation of exploitation, controlled by threats, punishment, violence, coercion and deception. Slavery violates human rights, denying people of their right to life, freedom and security. The conference line-up includes nationally-renowned speakers in the field of slavery and trafficking, who will help raise awareness of victim care and identification, law enforcement and criminal justice, and prevention of this devastating crime.
Confirmed speakers include:
New speaker confirmed!...Marissa Begonia
Marissa is a domestic worker, originally from the Philippines. Marissa has experienced the kind of abuse and creeping exploitation that can go on in a private house, where there is never a clocking-off time, and you are vulnerable to the predations of men and women who know you are powerless. Three years ago, Marissa founded the organisation Justice For Domestic Workers. J4DW offers support and education to domestic workers, and has actively campaigned for a change in the Modern Slavery Bill to protect migrant workers right to change employer. You can read more about Marissa's story and work here.
Nazir Afzal OBE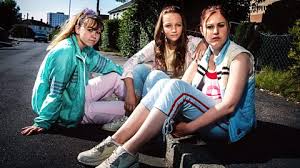 Nazir Afzal OBE was the Chief Crown Prosecutor of the Crown Prosecution Service for North West England from 2011 to 2015. One of his first decisions on becoming a chief crown prosecutor was to initiate prosecutions in the case of the Rochdale sex trafficking gang, overturning an earlier decision by the CPS. The acclaimed BBC Film "Three Girls" was based on his case & featured Ace Bhatti playing him.
Kevin Hyland OBE; Independent Anti-Slavery Commissioner
Kevin Hyland OBE is the United Kingdom's first Independent Anti-Slavery Commissioner, leading efforts to tackle modern slavery and human trafficking. He promotes best practice and drives crucial improvement across the anti-slavery response, both in the UK and internationally.
As the Independent Anti-Slavery Commissioner works to spearhead the UK's response to modern slavery, his aims are twofold: to see an increase in the number of victims of modern slavery identified and referred for appropriate support; and, in tandem, to see an increase in the numbers of prosecutions and convictions of traffickers and slave masters.
Shaun Sawyer; Chief Constable
Shaun Sawyer was appointed Chief Constable for Devon and Cornwall Police in February 2013, and is the national policing lead for modern slavery. Shaun has been working with the government, police forces, other law enforcement agencies and wider partnerships for us all to improve our response to modern slavery.
The Sophie Hayes Foundation
The Sophie Hayes Foundation was set up and inspired by Sophie and a small team in January 2012. Her story breaks stereotypes and preconceptions to show a reality: this could happen to anyone. Sophie could be your sister; your daughter; your friend. Sophie could be you. Inspired by Sophie's story, their purpose is to empower survivors of trafficking to build hope-filled futures. The Sophie Hayes Foundation work to enable survivors to build independent, purposeful lives following their experience as a modern day slave. This is achieved by their research, awareness campaigns, and their Day 46 programme, a series of workshops, coaching, mentoring and voluntary placements that equip survivors to gain employment, education and training that reduces risk of re-exploitation.
The Natasha's Project
The Natasha's Project is an international contemporary dance company founded in 2013. It aims to challenge and change the reality of Human Trafficking in the sex slavery industry. Their production will take you through a journey of lost innocence, 21st Century slavery and how this injustice that still affects every single society throughout the world today.
This conference will be an opportunity for front-line workers to refresh their knowledge and improve their practices to ensure that victims are identified quickly in our local community, and get the best possible support. We would like to thank our event partners for their sponsorship and assistance in making this event possible; AFC Bournemouth, The Office of the Dorset Police and Crime Commissioner, BCHA Liberty Project, and the Poole Soroptimist's Purple Teardrop Campaign.
Tickets are free of charge and are available on a first come, first served basis. Please book early to avoid disappointment.
Refreshments will be provided but not lunch.
For information about getting to the event and nearby car parks, visit: http://lighthousepoole.co.uk/how-to-get-here Please note; parking is limited, and it would be helpful to arrive early and to utilise the nearby public car parks.
For any more information please email Rio from the Safer Poole Partnership on r.greenslade@poole.gov.uk