The role of textiles and clothing in the story of Leeds
About this event
Over several centuries, Leeds built up its reputation and wealth from trading woollen cloth made by hand in the nearby country areas. From the late 18th century, Leeds was one of the first places in the world to adopt industrial spinning, weaving, dyeing and other processes. Later, the town was also a first mover in the shift from bespoke to mass-produced clothing. Some innovative manufacturers also developed a network of retail outlets. Meanwhile the Yorkshire College of Science researched and taught more sophisticated ways of producing and processing fabric.
There is hardly any textile and clothing production left in the district, yet there are present day legacies from the long history of this element of the economy. There's continuing innovation in fabric science, design and more.
Thread your way through Leeds with me to understand the evolution of this essential element of our city - from fleeces to fast fashion.
Meet on the corner of Dock St opposite The Adelphi pub LS10 1JQ, just south of Leeds Bridge - exact location: https://what3words.com/lions.takes.driven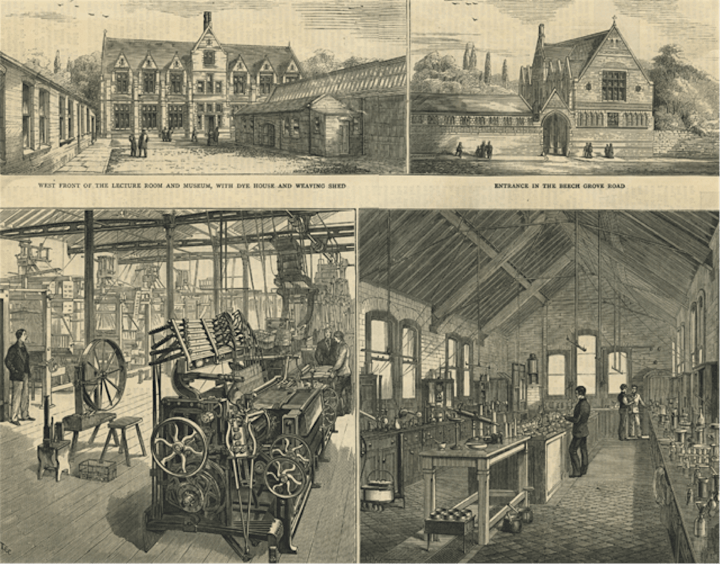 The textile department started in the days of the Yorkshire College, which later became the University of Leeds.
The techniques, scale and style of clothes production and selling has changed fundamentally from pre-industrial times.