Description
We are pleased to invite friends of the University of California to attend a special dinner with Member of Parliament Nigel Huddleston (UCLA alumnus) and former Member of Parliament Dr. Calum MacDonald (UCLA alumnus), facilitated by the Executive Director of Hub Culture Edie Lush (UCLA alumna). Richard Simmons, CBE (UC Berkeley alumnus) will provide closing remarks.
Brexit is a daily topic of discussion, fraught with both challenges and possibilities. This dinner talk will provide updates on Brexit negotiations and considered perspectives on what the UK's future might look like outside of the EU.
This event launches International Education Week (IEW) for the University of California in Europe and serves to highlight the importance of global learning experiences for UC students. During IEW, we give special thanks to our many scholarship donors in the UK. In honor of IEW, a University of California student will also speak at the dinner, highlighting aspects of their experience in the UK and the impact of scholarships on their own educational journey.

About Our Speakers
Nigel Huddleston MP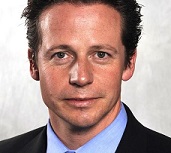 Nigel Huddleston is a Member of Parliament for Mid-Worcestershire, serving since 2015. Nigel studied politics and economics at Oxford University and has a Masters in Business Administration (MBA) from the Anderson School of Management at UCLA. He previously worked for Arthur Andersen as a management consultant and served as Google's Industry Head of Travel in 2011.
Calum MacDonald Ph.D.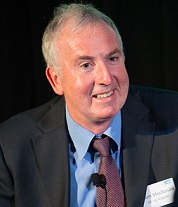 Dr. MacDonald is a UCLA alumnus and served as a Member of Parliament for the Outer Hebrides for 18 years for the Labour Party. Since then he has been a wind-farm entrepreneur and community land activist. He is Founding Director of Point and Sandwick Trust.
Edie Lush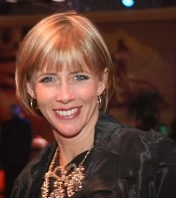 Edie is an author and journalist and a UCLA political science alumna. She is co-host of a CBS-distributed podcast on the Sustainable Development Goals launching in Davos at the World Economic Forum in January. She also runs her own business providing senior Leaders, Influencers, Academics and Executives with Communication training.
Richard Simmons CBE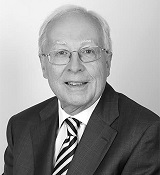 Richard Simmons is an alumnus of Berkeley-Haas. A former Senior Partner of Arthur Andersen, Richard served as adviser to a number of Government ministers between 1979 and 1997. He was co-founder and non-executive director of the Cranfield Information Technology Institute. He is Chairman of Inclusive Learning and Skill Boosters Limited and Chairman of Risk Mosaic. He is a Trustee of the Foundation for Social and Economic Thinking. He was awarded the CBE in June 1995 for political and public service.
Schedule
6:30pm - drinks & mingling
7:00pm - formal program begins
8:00pm - dinner served
Please contact Dr. Jodi Anderson, Senior Director, UCLA Europe, if you have any questions - janderson@support.ucla.edu.
---
About the UCLA Global Forum: As a 21st-century global university, UCLA is committed to fulfilling its mission of teaching, research, and service through an array of international partnerships and constituencies. An initiative of the Vice Provost for International Studies and Global Engagement, Cindy Fan, the UCLA Global Forum builds upon this global mission by offering alumni, students, parents, and friends worldwide opportunities to network, receive campus updates, and learn about compelling issues of global and local relevance.