Description
The Hon Kevin Rudd looks back on a remarkable career: Growing up on a remote farm outside of Nambour, Queensland, he became Australia's 26th Prime Minister and later Foreign Minister. Since 2015, he has served as President of Asia Society Policy Institute in New York.
After university, Kevin Rudd joined the diplomatic service with residence in Stockholm and Beijing. In 1998, he was elected member of Parliament and in 2007, he led the Australian Labor Party to victory. While in office, Mr. Rudd's government set into motion major reforms in domestic policy areas such as health, education, social security and infrastructure. In addition, he was also very active on the international stage where his experience in foreign affairs assisted him to pursue numerous policy achievements. In 2015, he authored an extensive policy report on «U.S.-China 21: The Future of U.S.-China Relations under Xi Jinping» at the Harvard Kennedy School.
As U.S.-China trade tensions increase, Europe is only starting to prepare for a world with Asia as an economic and political power house. The most pressing issue is to develop a clear China strategy based on a realistic assessment of current global affairs. In conversation with Mark Dittli, journalist at the Swiss online magazine Republik, Kevin Rudd will offer his view on how Europe can use the global power shifts to its advantage and prepare for a more Asian future. As one of the leading global thinkers on foreign policy, a frequent commentator on China and former Prime Minister of a "Western" country in Asia, much can be learned from Kevin Rudd's thoughts.
---
Program:
18:00 Doors open
18:30 Introduction and Discussion
20:00 Aperitif
20:30 End of Event
---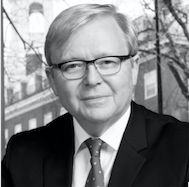 The Honorable Kevin Rudd served as Australia's 26th Prime Minister and as Foreign Minister. Mr. Rudd joined the Asia Society Policy Institute in New York as its inaugural President in January 2015. He is Chair of the Board of the International Peace Institute, and Chair of Sanitation and Water for All. He is a Distinguished Fellow at Chatham House, a Distinguished Statesman with the Center for Strategic and International Studies and a Distinguished Fellow at the Paulson Institute. He serves on the International Advisory Board of the Schwarzman Scholars program at Tsinghua University, and is an Honorary Professor at Peking University.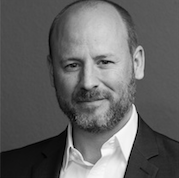 Mark Dittli is journalist at the Swiss online magazine Republik. From 2000 until 2017 he worked as editor of the «Finanz und Wirtschaft», the last six years as editor-in-chief and from 2003 until 2008 as correspondent in New York. He studied business management in Zurich and journalism in New York.