A Conversion Design Unearthed: Decorcafe members invitation to explore The Grain Store Lewes (in person and virtual)
About this Event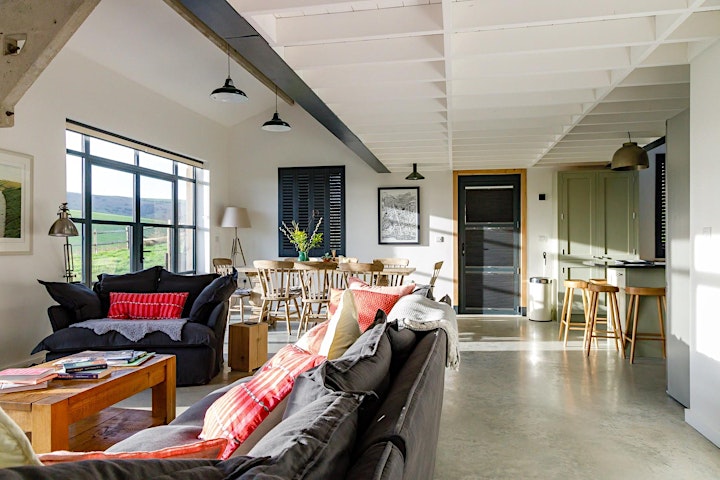 Connect ~ Learn ~ Share Ideas
Discover how a substantial design vision has been brought to life through collaboration, creativity, environmental conscientiousness and sheer commitment.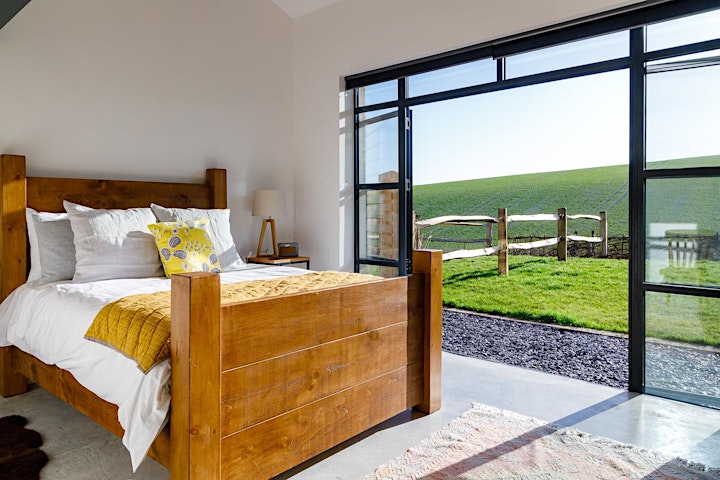 About The Grain Store
The Grain Store Lewes is a luxury accommodation and unique meeting and events space in Lewes, East sussex. Nestled in the heart of the South Downs National Park, this former active grain storage building has been converted into a stylish, contemporary space that features the best in local and eco design principles. The result is a culmination of years' of work, vision setting and connection - connecting both with the environment and the neighbouring community. Creator and Collaborator Anni Townend has teamed up with local artists, designers and craftspeople to create a beautiful, open space where people can relax, recharge and reconnect.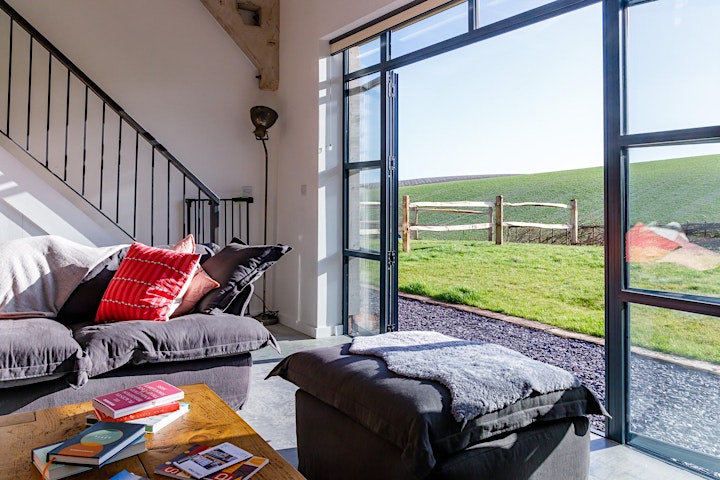 What to expect on the Virtual Tour (join in person or online)
Creator and Collaborator Anni Townend will take you on a journey of The Grain Store's history, taking you from her initial vision and where it all started through the build and design process and revealing how The Grain Store is today.
Anni will use a blend of presentation and visual storytelling, brought to life by a series of professional photos that have catalogued the project from the start - including when the asbestos roof was taken off - to finish. She will also take you on a guided tour through the building.
Through the tour, Anni will discuss:
The vision for The Grain Store, where it started and how it evolved
Her design philosophy and the choice of materials
Working with constraints and how to overcome them
Inspiration from the South Downs Way
The importance of teamwork and collaboration
A quick introduction to the team who market, manage and create at The Grain Store
Those attending the on-site tour, will have the added experience of savouring the views of the South Downs National Park, as well as a coffee and chat post tour.
This unique tour will also be streamed online for those who can't attend in person.
We look forward to welcoming you into The Grain Store.
Discover more and connect with us
Timings: 10am – 11am Wednesday 19th May, followed by cuppa plus walk and talk on the Downs if weather favourable for those who are able to attend in person!
Booking Essential: Once you have signed up we will send you a link
About The Decorcafe
The Decorcafe is a unique collaborative community of creative home businesses. Our bite-sized training events are all part of the package of ongoing inspiration and support we provide for our members.
For more information about the benefits of membership please click here or get in touch
Contact: debbie@thedecorcafe.com