Description
Join Lucy for a cosy night out!
Expect an enchanting evening full of festive delights. Lucy will be delving into seasonal traditions, songs both old and new and playing songs from her stellar back catalogue.
Lucy Ward needs little introduction to regular Live at All Hallows audience members. Following on from a wonderful gig in May 2015, this will be the Derby songstress's fifth performance for us.
Performing both self-penned and traditional material, she spent much of her teenage years listening and playing in folk clubs. As a result of this Lucy's music is grounded in the traditional music of the British Isles; but a love for 80s and 90s pop and indie music and an entirely 21st century outlook on life brings a modern twist.
A Young Folk Award finalist in 2009, she released her solo album "Adelphi Has to Fly in 2011". Following this she won the Horizon Award for best newcomer at the 2012 BBC Radio 2 Folk Awards and at the 2014 Awards was nominated as Folk Singer of the Year, one of the youngest people ever nominated for this prestigious title. Lucy's sophomore album "Single Flame" was LAAH founder Steve Thackray's album of 2013, and has garnered rave reviews, along with coming second in Mojo's 2013 folk album of the year chart. Her third album "I Dreamt I Was A Bird", released on 2nd October 2015, was again received warmly by critics and reached #32 in the Official Indie Chart and #5 in the Official Indie Album Breaker Chart.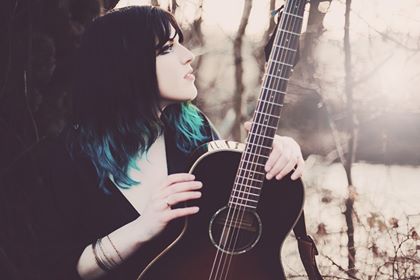 Lucy's most recent album, "Pretty Warnings" was released on 15th June 2018. But it's her electrifying live performances that have made her one of the hottest acts in Britfolk, and why we're very excited to have her playing for us again. This is set to be a lovely evening....
Tickets available in advance online here and at Jumbo Records. Standard advance tickets £12 (plus booking fees), limited number of low income tickets available online in advance only £10 (plus booking fees). Tickets on the door £14 (cash only, as is the bar). Doors for the gig open at 745pm along with the Live At All Hallows bar, music likely to start at around 815pm.