A Data Breach Affects More Than Just Your Bottom Line!
About this Event
We know that a data breach can cause a headache for your Finance Department, but what other areas of the business can be affected? We take a look at the other factors that cyber threats can impact your organisation along with solutions to prevent these occurrences from happening.
Did you know as much as 60% of small businesses don't survive a data breach! There is more to the aftermath of a breach than just a fine for breaking GDPR...
Get your free copy of our Incident Response Handbook for Businesses: "Are You Prepared to Respond to a Cyber Attack?" when you attend the November event.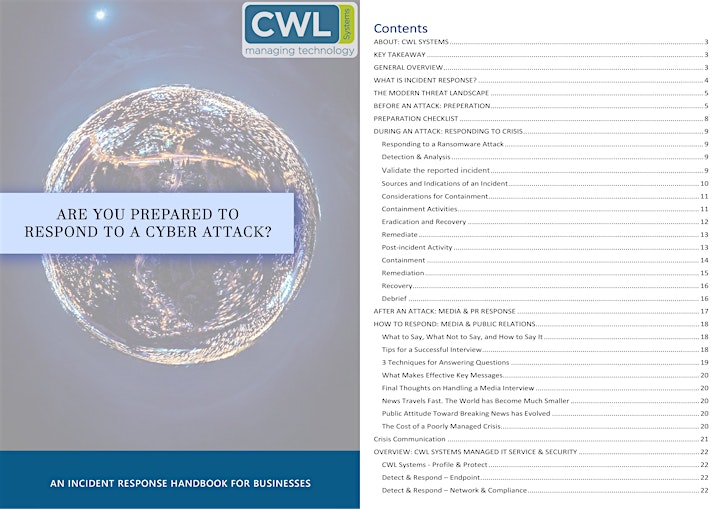 These monthly meet-ups take place on the 3rd Wednesday of each month and are designed to provide critical knowledge to those that are responsible for ensuring the business is cyber secure and that they stay out of the news.
- 18:00 Event Opens - Refreshments
- 18:20 Speakers
- 19:00 Drinks and Networking
- 20:00 Event Close
Times may vary depending on the content for the evening.
Generously hosted by The Bradfield Centre, Cambridge's hub for tech and deep tech companies operated by Central Working. Our mission is to grow scale ups and provide them with the connections and support they need to thrive. The way we do this is by building a sense of community through human interactions and high-quality events which engage our members and allow for networking.
Parking is limited at the Bradfield Centre, so please read this to plan your journey.