Description
A day of self-care and connection
Sunday 20 October, 10:30 – 17:00

£147 (3 payments of £49 – only pay the deposit today, balance due in advance of the event date).
---
Being able to feel grounded, peaceful and connected to your intuition, personal energy and power is vital to thriving in our fast paced and hectic modern world.
Mental connection - Becoming aware of the different areas in our life that we create connection with is the first step in being aware of which areas in your life you are most and least connected to? Through exploration, we will be identifying a specific area you want to work with and create your own affirmation to help you connect more deeply with that part of yourself and your life.
Physical connection - Understanding that the pace of our life and general life style choices have an impact on our physical health and can often compromise it. Which role does the Vagus Nerve have on overall health and how can heart, head and gut support us in our quest to live more grounded and connected?
Emotional connection - Realising that our emotions manifest as energy in our body and learning that through simple exercises we can support the body in strengthening our energy systems so that we can walk through life with ease.
Spiritual connection - Exploring our own spirituality and how interconnected body, mind and spirit are, we'll be looking at the power of our main energy centres (Chakras). Through guided spiritual journey you will be able to connect with your inner most self whilst receiving some Reiki healing that strengthens you, brings your energy systems into balance and generally helps you feeling peaceful and at ease.
During this day of self-care you will be able to reflect on your own individual sense of connection by exploring the power of affirmations, your own energy centres (or chakras) and how to re-energise them. We'll be learning about the link between heart, head and gut and how aligning them can bring greater health, wisdom and deeper connections.
---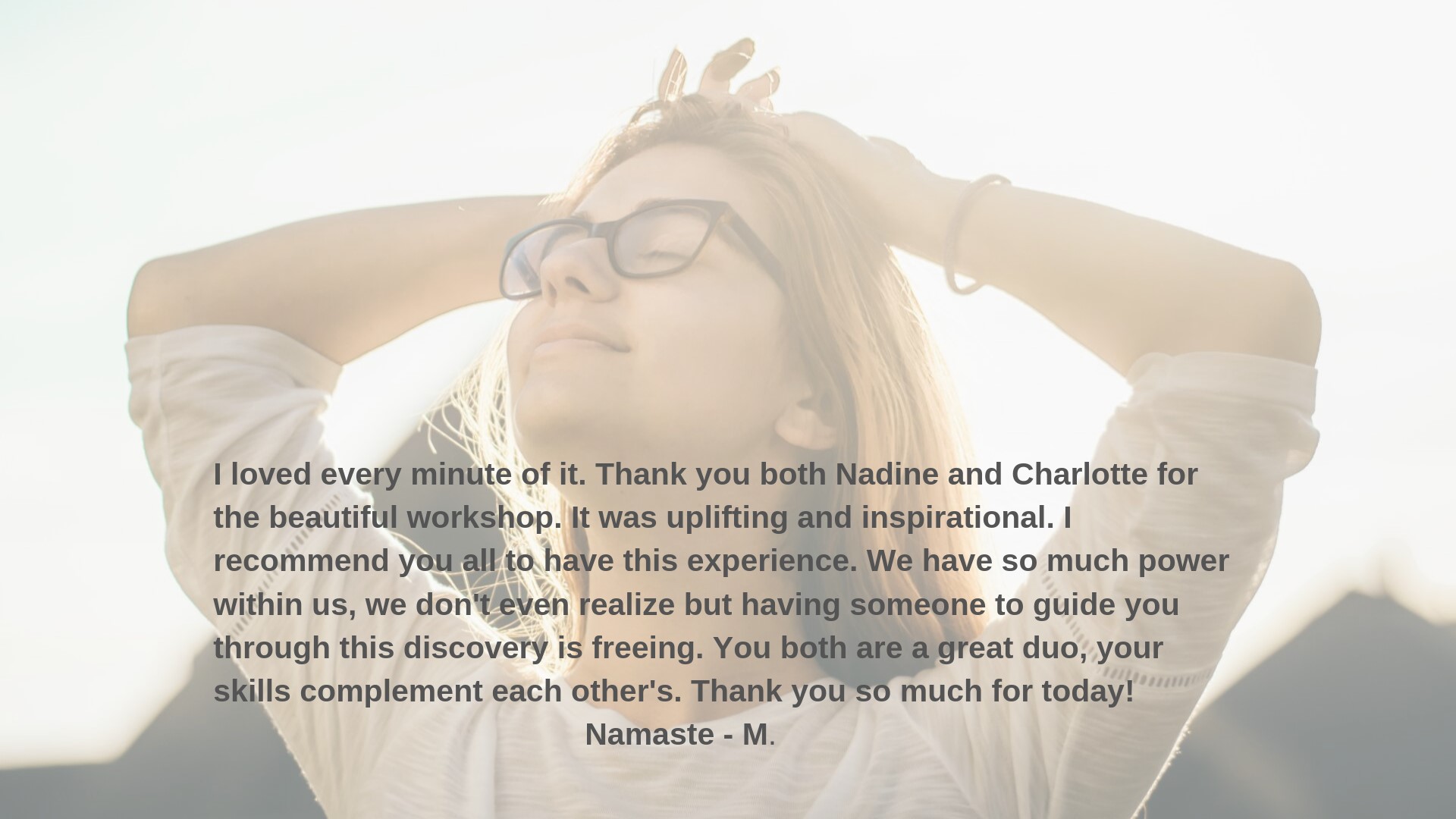 ---
This day will support you to return to a tranquil state of mind where you feel grounded, peaceful and connected at a deep inner level. We will:

1. Discuss mental, physical, emotional and spiritual connection.
2. Discover the importance of the Vagus Nerve for our overall health and how to strengthen it.
3. Learn a breathing technique to improve heart health, therefore decrease stress levels and create a life full of wisdom and deeper connection with ourselves and others.
4. Improve our energy systems with proven energy medicine techniques to help us stay calm, centred and connected.
5. Explore our spiritual connection in body and mind whilst receiving some healing.
---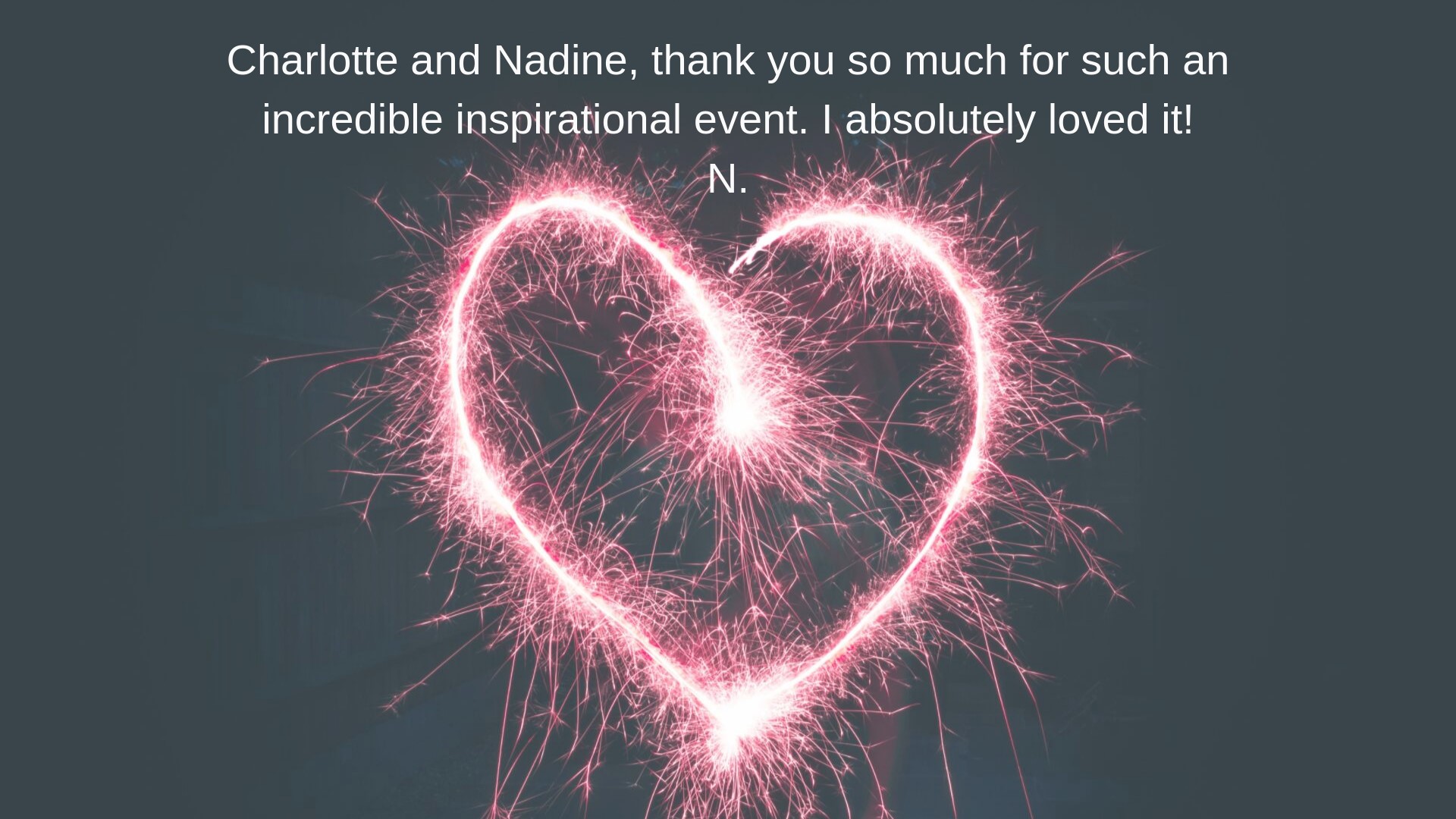 ---
Who is this for:

✪ People wanting a day of self-care to recharge their batteries and feel calm, centred and balanced
✪ Those wanting to improve their understanding of personal wellbeing and the interconnectedness of body, mind and spirit
✪ People wanting to learn simple yet powerful life enhancing techniques they can integrate into their daily lives with ease
Feeling calm, centred and grounded in the midst of everyday chaos is a true gift and will greatly enhance your wellbeing, life experience and deepen your connections.
By learning techniques and improving your understanding of how your body, mind and spirit work together you can support yourself and increase your personal resilience. This in turn improves your ability to deal with whatever life throws at you and you'll be able to draw from a deeper wisdom and make wiser decisions going forward.
You will feel more alive and full of energy.
---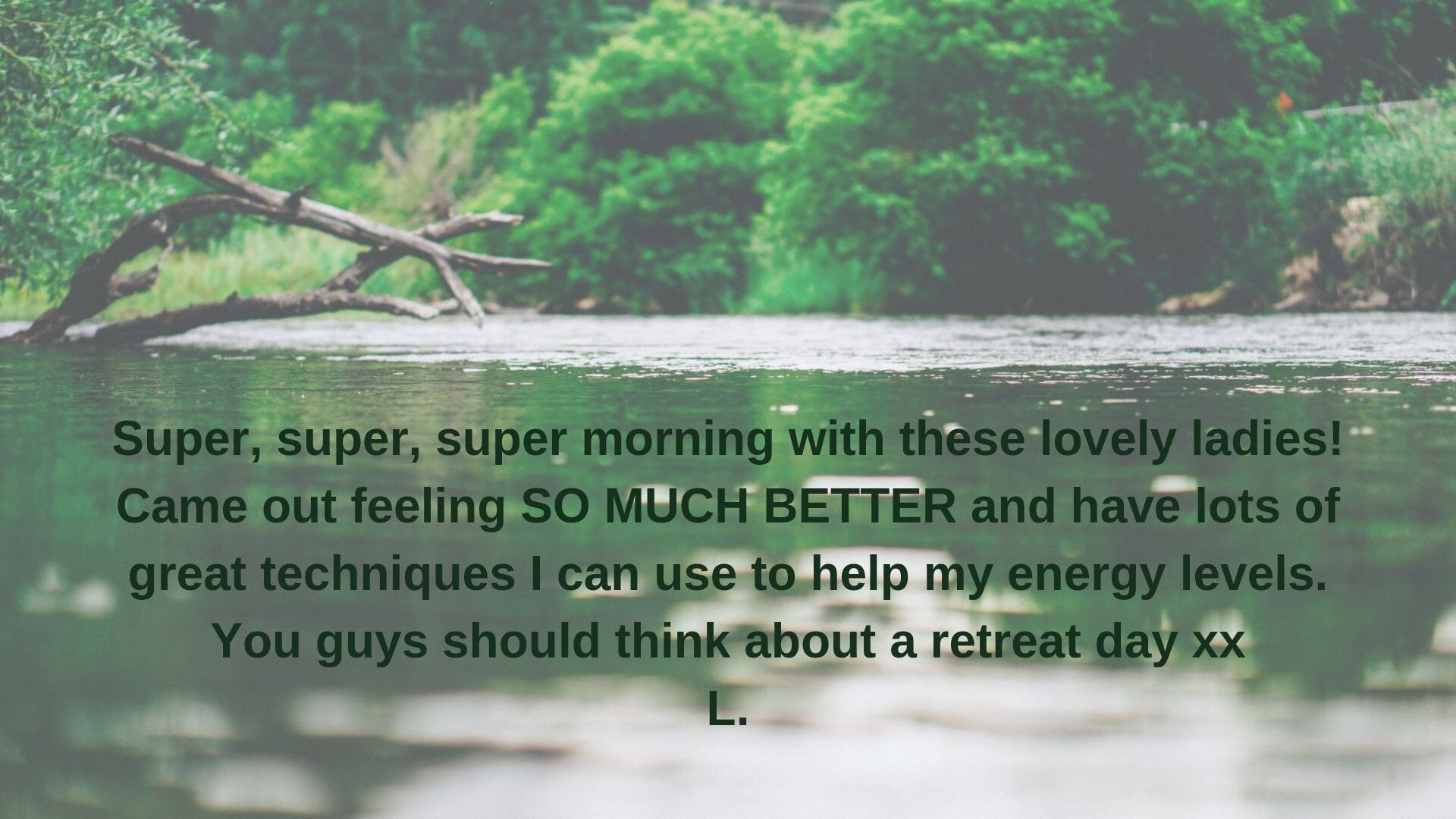 ---

What's included

✪ Full Day Workshop - 20 October

✪ Small group (max 8 people)

✪ Lunch and refreshments

✪ 45min powerful group healing.


Want a payment plan?
✯ Deposit £49 secures your place.
✯ 2 payments of £49

Want to pay in full straight way?
✯ Email: Charlotte@strictlyholistic.com or nadine.siebdrat@gmail.com

Want to talk to see if this is right for you?
✯ Email: Charlotte@strictlyholistic.com or nadine.siebdrat@gmail.com



Start looking after yourself, nobody else will do it for you.