Description
---
•••••••••••••••••••••THIS EVENT IS SOLD OUT•••••••••••••••••••••




---
Enrich your relationships • Explore human connection • Meet and connect with new people • Improve your quality of contact with everyone in your life
---


Expect taster sessions exploring human relationships and intimacy in the city. You can take part in experiences which will enrich the quality of your relationships, explore new ways of connecting with others and learn new knowledge and skills at this alcohol free event.
Sessions include
Relaxation for Exquisite intimacy - with Desmond O'Connor • Every Body is Beautiful Body Positive Photo Studio* - with Hannah Anketel • Intro to Shibari & Power Dynamics - with Anatomie Studio • Porn & Mindfulness - with Ruby Stevenson • Authentic Relating - with Rosa Martin and Richard Loizu of Unusually Brave • Mindful Pleasure - create your own pleasure practice with Laura Doe • Be Here Now: Passion & Empowerment - with Adam Wilder • Sensual Jam - with Calu Lema • Dance for Connection - with Guy Barrington • Cacao Café - from Aradhana Kaur
Previous participants said
"It was playful but also deep. I'm totally coming back!"


"I just loved it. There's so many people I've told about it, I'll be strong arming people to attend next year - I feel like there would be something for all of my friends here, conventional or otherwise."
"I felt trusting, laid back and playful. It was sexy, innocent and daring."


"I feel like I have expanded my comfort zone and my ability to connect with myself and others.
"Wow. Wow. WOW!I feel so different in my body, my relationship to myself, my trust in others (especially men), my possibilities for relationships and ways of relating to people. Thank you so so much for a completely epic day! "


"Such a welcome experience. This was my first time at any kind of event like this - I came alone, but met some of the best people and am still trying to wipe the smile off my face. Thank you!!"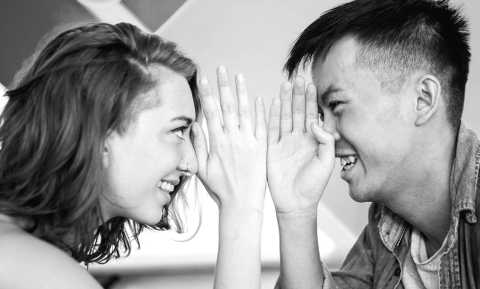 Togetherness is about exploring human connection. We know from studies that it's the quality of our relationships and not our bank ballance that makes us happy.
Our events are fully inclusive. Whatever your sexuality, gender identity, ethnicity, religion, politics, whether you are single, monogamous, non-monogamous, whatever your physical ability, whereever you have come from and wherever you are going, Togetherness is for you.
Tickets are £35 + BF and are available now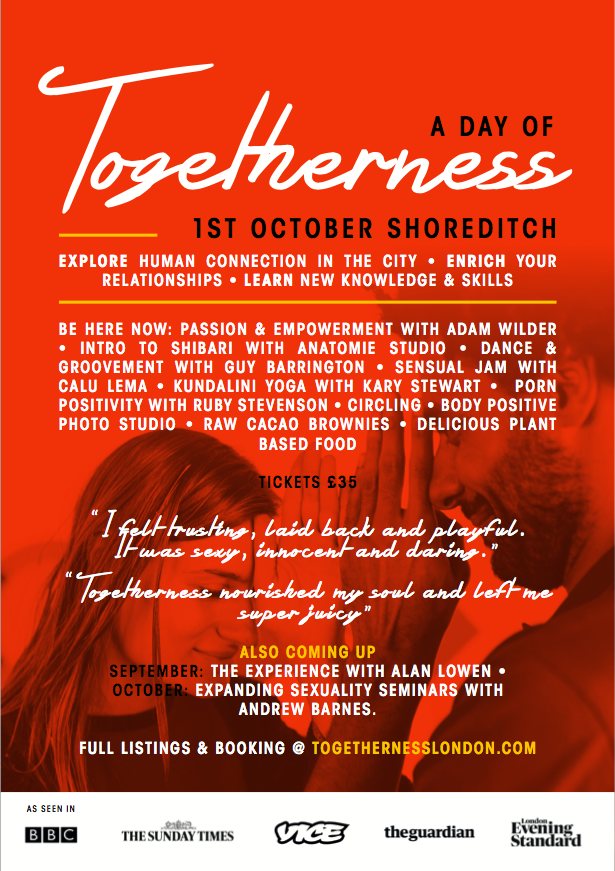 * There is and additional cost for this session and it must be booked in advance.