Description
Neuroscience, Hallucinations and Panpsychism; A full day of talks exploring the fascinating science of consciousness.
Right now, tens of billions of neurons are working together in your brain so that you can read these words.
How does this happen?
For the longest time, consciousness was life's greatest mystery; something we thought we'd never understand.
Now, recent advances in neuroscience, psychology and psychiatry are beginning to shed some light on the inner workings of this mystery, and the findings are nothing less than astounding.
In this series of talks, we'll explore the fascinating science of consciousness; how it works, why it matters, and how understanding it can improve your everyday experience of reality.
You'll learn:
Neuroscience, perception and hallucination; the latest cutting edge research in the neuroscience of consciousness, how consciousness emerges from the brain, and how changes to our brain can result in bizarre experiences of consciousness - Professor Anil Seth PhD
Matter and consciousness; the relationship between matter and consciousness - are they two things, or one? How necessary are brains to consciousness? And why do we have consciousness at all? - Dr Iain McGilchrist, PhD (via live video link)
Panpsychism and consciousness; the growing evidence for a 'conscious universe', how the world 'out there', including our planet, sun and solar system, may be associated with some form of mind and self organising system - Dr Rupert Sheldrake, PhD
You'll learn how these insights can deepen your own understanding of the world we live in, and enhance your everyday perception of reality.

---
Lectures & Speakers
Matter and Consciousness – Dr Iain McGilchrist (via video link)

Dr Iain McGilchrist is a Psychiatrist and Writer, who lives on the Isle of Skye, off the coast of North West Scotland. He is committed to the idea that the mind and brain can be understood only by seeing them in the broadest possible context, that of the whole of our physical and spiritual existence, and of the wider human culture in which they arise – the culture which helps to mould, and in turn is moulded by, our minds and brains. He was formerly a Consultant Psychiatrist of the Bethlem Royal and Maudsley NHS Trust in London, where he was Clinical Director of their southern sector Acute Mental Health Services.
Dr McGilchrist has published original research and contributed chapters to books on a wide range of subjects, as well as original articles in papers and journals, including the British Journal of Psychiatry, American Journal of Psychiatry, The Wall Street Journal, The Sunday Telegraph and The Sunday Times. He has taken part in many radio and TV programmes, documentaries, and numerous podcasts, and interviews on YouTube, among them dialogues with Jordan Peterson, David Fuller of Rebel Wisdom, and philosopher Tim Freke. His books include Against Criticism, The Master and his Emissary: The Divided Brain and the Making of the Western World, The Divided Brain and the Search for Meaning, and Ways of Attending. He is currently working on his latest book: The Matter With Things, a book of epistemology and metaphysics, to be published by Penguin/Random House. You can keep up to date with his work at www.iainmcgilchrist.com.

Neuroscience, Perception and Hallucination - Professor Anil Seth

Anil Seth is Professor of Cognitive and Computational Neuroscience at the University of Sussex, and the Co-Director of the Sackler Centre for Consciousness Science. He is a Wellcome Trust Engagement Fellow, and a Senior Fellow of the Canadian Institute for Advanced Research. Professor Seth is Editor-in-Chief of Neuroscience of Consciousness, sits on the steering group and advisory board of the Human Mind Project, and was President of the British Science Association Psychology Section in 2017.
He is the co-author of the '30 Second Brain', and contributes regularly to a variety of media including New Scientist, The Guardian, and the BBC. His 2017 TED talk has been viewed more than 9 million times. Professor Seth's research bridges neuroscience, mathematics, artificial intelligence, computer science, psychology, philosophy and psychiatry. He has also worked extensively with playwrights, dancers and other artists to shape a truly humanistic view of consciousness and self. You can keep up to date with his work at www.anilseth.com.
A Conscious Universe? - Dr Rupert Sheldrake
Rupert Sheldrake is a biologist and author of more than 85 scientific papers, and was named among the top 100 Global Thought Leaders for 2013. He studied natural sciences at Cambridge University, where he was a Scholar of Clare College, took a double first class honours degree and was awarded the University Botany Prize in 1963. Dr Sheldrake then studied philosophy and the history of science at Harvard before returning to Cambridge, where he took a Ph.D. in biochemistry in 1967.
He is the author of 13 books, and in 2012 he published 'The Science Delusion'. This book examines the ten dogmas of modern science, and shows how they can be turned into questions that open up new vistas of scientific possibility. It received the Book of the Year Award from the British Scientific and Medical Network. His most recent book: 'Ways To Go Beyond, And Why They Work' was published in 2019, and looks at seven spiritual practices that are personally transformative and have scientifically measurable effects. You can keep up to date with Rupert's work on his website: www.sheldrake.org.
---
Event Schedule
10:00am – 12:00pm: Matter and Consciousness - Dr Iain McGilchrist, PhD (via video link)
12:00 - 1:00pm: Lunch break
1:00pm - 3:00pm: Neuroscience, Perception and Hallucination - Professor Anil Seth, PhD
3:00pm - 3:30pm: Afternoon break
3:30pm - 5:00pm: A Conscious Universe? - Dr Rupert Sheldrake, PhD
5:20pm - 7:00pm: Attendee Social & Networking (Optional)
---
Testimonials from Previous Attendees



Still not sure what to expect? Read what previous attendees have said here.
---
Who is this event for?
You might be:
A mental health practitioner; psychotherapist, counsellor or coach, attending for continuing professional development

A psychology student seeking to broaden your knowledge in different areas of the subject
Considering a transition into a career in psychology, but not sure exactly what route to take yet
A member of the general public attending for the sheer joy of learning and exploring your curiosity.
TWU Guarantee

The Weekend University seeks to guarantee an excellent learning experience.
If you are not fully satisfied with the day, you will receive 100% of your money back, and we will cover the cost of your travel to and from the venue.
Refund Policy
We offer a full refund if you cancel within 7 days of the event date.
For cancellations in the week leading up to the event, tickets are transferable but non-refundable.
Event Partners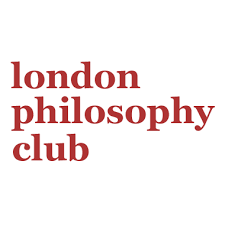 The London Philosophy Club holds free talks from some of the leading contemporary philosophers, including (recently) Robert Skidelsky, John Gray, Galen Strawson, Angie Hobbs and Stephen Cave. They organise debates, socials, and a regular reading group. Their events are fun, accessible and interactive, and are all guided by the belief that philosophy improves people's lives and should be open to all.
At the moment, they're the biggest philosophy club in the world, and have been featured on the BBC World Service, in the Financial Times and Independent, La Confidencial and La Reppublica, and at the How-The-Light-Gets-In festival. You can learn more and sign up by clicking here.