Description
This event is now sold out.
Part 2 of this event will take place at the University of London on Sunday 1st December 2019, and a limited number of £10 off earlybird tickets are currently available.
Please click the link below for more information on the lectures, speakers and event schedule:
For early access to new psychology lectures and events, please click here.
---
Carl Rogers, Nietzsche & Bowlby; Learn about the makers of modern psychotherapy.
Recent years have seen an explosion in demand for psychological therapies worldwide.
In the UK alone, 1.4 million were in therapy in 2017.
And with good reason..
Research shows that 8 out of 10 people are better off after therapy, than the average person who does not have therapy. That's a higher rate of effectiveness than antidepressants, sleeping pills, and most medical treatments.
But who are the individuals behind this cultural phenomenon? And what can we learn from their work?
In this lecture series, we'll explore the key ideas and individuals that have shaped modern approaches to psychotherapy.
You'll learn:
John Bowlby, Attachment Theory and Psychotherapy; the role of attachment in psychotherapy, and the neuro-biological underpinnings of the therapeutic relationship

Carl Rogers and Person-Centred Therapy; an introduction to Rogers' life and work, and the theory, practice and evidence base for Person-Centred Therapy
Nietzsche & Psychotherapy; the unexplored psychological reaches of Nietzsche's thought, as well as their implications for psychotherapeutic practice.
You'll learn how these insights can benefit your own life, but also your ability to help others too.
---
Lectures & Speakers
John Bowlby, Attachment Theory and Psychotherapy - Professor Jeremy Holmes
Professor Jeremy Holmes was for 35 years Consultant Psychiatrist/Medical Psychotherapist at University College London (UCL) and then in North Devon, UK, and Chair of the Psychotherapy Faculty of the Royal College of Psychiatrists 1998-2002.

He is visiting Professor at the University of Exeter, and lectures nationally and internationally. In addition to 200+ peer-reviewed papers and chapters in the field of psychoanalysis and attachment theory, his books include John Bowlby and Attachment Theory, (2nd edition 2013) The Oxford Textbook of Psychotherapy (2005 co-editors Glen Gabbard and Judy Beck), Exploring In Security: Towards an Attachment-informed Psychoanalytic Psychotherapy (2010, winner of Canadian Goethe Prize) , and The Therapeutic Imagination: Using Literature to Deepen Psychodynamic Understanding and Enhance Empathy (2014) and Attachment in Therapeutic Practice (2017, with A Slade).He was recipient of the Bowlby-Ainsworth Founders Award 2009. Music-making, gardening, Green politics and grand-parenting are gradually eclipsing his lifetime devotion to psychoanalytic psychotherapy and attachment.

Nietzsche & Psychotherapy - Manu Bazzano
Manu Bazzano is a psychotherapist in private practice and a visiting lecturer at Roehampton University, London. He facilitates seminars and workshops internationally on Zen and Phenomenology. His books include Buddha is Dead (2006); Spectre of the Stranger (2012); After Mindfulness (2014); Therapy and the Counter-tradition (2016); Zen and Therapy (2017); Re-visioning Person-centred Therapy (2018). You can find out more about his work at: www.manubazzano.com.
Carl Rogers and Person Centred Therapy - Janet Tolan

Janet Tolan has worked in counselling and psychotherapy since 1979, as a volunteer, as a full time counsellor, as leader of Counselling courses at City College, Manchester and as head of the Masters Programme at Liverpool John Moores University.
She has also worked in Management Development and Team Development for organisations as diverse as Manchester Airport and Salford Social Services. Janet now has a small private practice, working with individuals, couples, groups and teams - and also enjoys playing bridge, dancing salsa and singing jazz.

For a full breakdown of the lectures, speakers (and their reading recommendations) emailed to your inbox, please click here.
---
Event Schedule
10:00am – 12:00pm: John Bowlby, Attachment Theory and Psychotherapy - Professor Jeremy Holmes
12:00 - 1:00pm: Lunch break
1:00pm - 3:00pm: Nietzsche & Psychotherapy - Manu Bazzano
3:00pm - 3:30pm: Afternoon break
3:30pm - 5:00pm: Carl Rogers and Person-Centred Therapy - Janet Tolan
5:20pm - 7:00pm: Attendee Social & Networking (Optional)
---
Testimonials from Previous Attendees



Still not sure what to expect? Read what previous attendees have said here.
---
Who is this event for?
You might be:
A mental health practitioner; psychotherapist, counsellor or coach, attending for continuing professional development

A psychology student seeking to broaden your knowledge in different areas of the subject
Considering a transition into a career in psychology, but not sure exactly what route to take yet
A member of the general public attending for the sheer joy of learning and exploring your curiosity.
TWU Guarantee

The Weekend University seeks to guarantee an excellent learning experience.
If you are not fully satisfied with the day, you will receive 100% of your money back, and we will cover the cost of your travel to and from the venue.
Refund Policy
We offer a full refund if you cancel within 7 days of the event date.
For cancellations in the week leading up to the event, tickets are transferable but non-refundable.
Event Partners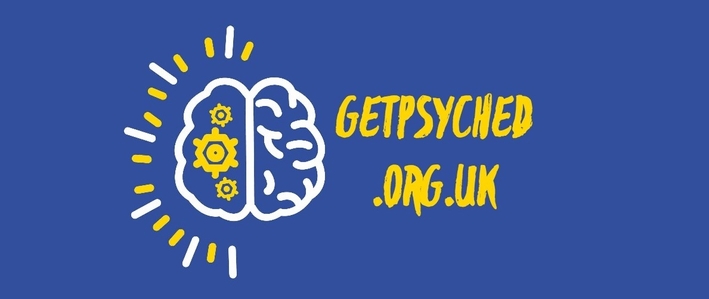 GetPsyched is an online psychology community that delivers YouTube videos, blog content and social media content all about mental health and psychology.
We are all about helping people, both in the general public and those that work and study within the therapeutic and psychological field.
Learn more at www.getpsyched.org.uk or subscribe on youtube.