A Day With the Angels Workshop (Investing Women)
Description
Open to all - Students, Staff, Alumni and General Public
As part of the University of Dundee's Entrepreneurship Week 2018, we are bringing a practical, highly interactive workshop with Investing Women. Meet and talk with business angels, get tips on being investor ready, ask any questions you like, meet other entrepreneurs and get help with your pitch; gain an understanding of the investment processes and expectations from a business angel network community.
10.00-10.15:Welcome & coffee
10.15-11.30:Introductions & aspirations
What is angel investment?
Short Break
Is it right for me?
11.30-12.30: Being aware of tax incentives
12.30-13.00: What does 'investor ready' look like?
13.00-13.45: Lunch
13.45-14.45: What makes a great pitch & top tips
How will angels assess my proposal
What should I have prepared?
What is due diligence?
14.45-15.00: Short break & prep
15.00-16.00:Practice pitching & coaching feedback
16.00:Close
This programme is kindly supported by the Scottish Government.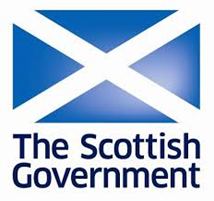 University of Dundee Entrepreneurship Week 2018 is being held to coincide with Dundee Business Week supporting businesses, enterprise and entrepreneurship across the city.
#ThinkAskAct