A DEADLY INVENTION - Films of 1958

Tuesday, December 13, 2016 at 8:30 PM (GMT)
Event Details
FILMS OF 1958

A DEADLY INVENTION

Dir.: KAREL ZEMAN

John Huston and color cinematographer Oswald Morris had given their film of Herman Melville's Moby-Dick (1956) the look of old whaling prints; perhaps inspired by this example, Czechoslovakia's Karel Zeman and his black-and-white cinematographer, Jiří Tarantik, gave Vynález zkázy, their film version of Jules Verne's 1896 Face au drapeau (Facing the Flag), the appearance of the woodcut illustrations that accompanied the original publications of this and other fantastical fictions by Verne, which they set into motion. Zeman's intermittently brilliant film draws on other works by Verne as well: Clipper of the Clouds, Master of the World, Mysterious Island, 20,000 Leagues Under the Sea. It was released in the U.S., English-dubbed, as The Fabulous World of Jules Verne.
Science and technology "toss aside outmoded ways of life." Among the futuristic sights in the film's opening late nineteenth-century setting is an aircraft being pedaled by a lone gentleman! (Later, submerged, men unboard a submarine on individually peddled "missiles.") Professor Thomas Roche is investigating "pure matter," which will be used by villainous pirate Count Artigas, who kidnaps Roche and assistant Simon Hart, for the invention of a weapon of mass destruction. Reflecting on the superpower nuclear arms race of his own day, Zeman steers the film's course toward a pacifist message.
What sights Zeman conjures! For instance, there is a nighttime storm at sea: exploding waves of white amidst deep darkness. Much of the film combines live-action and both painted backdrops and charming animation: fish appear swimming by a submarine portal. The operation of the submarine reminds one a bit of the factory in Fritz Lang's Metropolis (1926). A gigantic white jellyfish provides a haunting touch to one scene; a sky full of flapping, chattering birds to another. In a projected film-within-the-film, men ride camels-on-roller skates!
-Dennis Grunes
.

FILM STARTS AT 8.30 PM
83 mins

Please do not eat in the cinema
 .
Please DO NOT book a seat if you are not sure of your availability! Seats are limited and each booking reduces the number of seats available to others. If you cannot attend, please cancel your reservation as soon as possible by going to "MY TICKETS" on the email from Eventbrite: this will release your seat to someone else...
If the film is SOLD OUT, there will be an automated waiting list, which will contact you if/when a seat becomes available.

Upon leaving the cinema, please make a donation towards our running costs and support your club.  Thank you!

When & Where

Sands Films Cinema
82 Saint Marychurch Street
SE16 4HZ London
United Kingdom


Tuesday, December 13, 2016 at 8:30 PM (GMT)
Add to my calendar
Organizer
Sands Films is a busy film studio and production facility set up in an 18C warehouse
in Rotherhithe since 1975.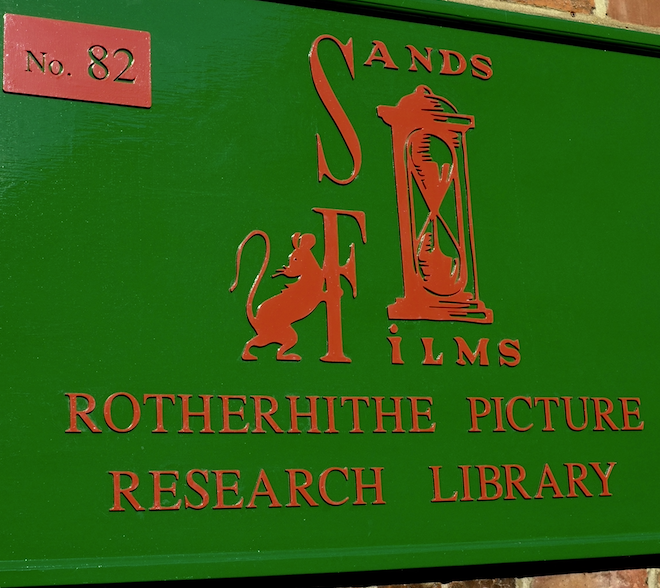 In 2005 Sands Films started a Cinema Club in its screening room.
The popularity of these weekly sceenings has triggered more screenings and events open to the public.
All bookable events or screenings are listed here:
CINEMA CLUB
ANGLO-RUSSIAN CULTURE CLUB
LIVE STAGE STAGE PRODUCTIONS
CONCERTS
Most screenings are free but donations are welcome: the loo paper, the business rates and the power all still have to be paid!
Live events have a charge to pay performers.
To join the weekly mailing list:  http://eepurl.com/h8aTE
Private and corporate events can also be booked.
A DEADLY INVENTION - Films of 1958