A democratic public education: the vision of a meeting place between early childhood and compulsory education

Thursday, 7 February 2013 at 17:30 (GMT)
Event Details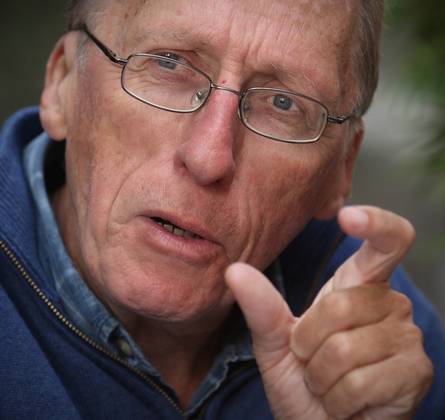 Speaker: Professor Emeritus Peter Moss, Professor of early childhood provision, Institute of Education, Universtiy of London
Education today is driven increasingly by instrumentality and technical practice, insistent on standardisation and regulation, and focused on fitting young people for a neoliberal world of more of the same – relentless consumption, continual flexibility and intensifying competition. There is a growing obsession, too, with marketisation and privatisation of education, reducing it to a relationship of choice and contract between autonomous parent-consumers and autonomous (pre)school-businesses.
In this lecture, Peter will explore a real utopian alternative, envisaged as contributing to the kind of transformative political, social, economic and environmental change required to respond to the profound crises confronting us today. This alternative is a renewed public education spanning the life-course, built on democracy as a fundamental value and the image of the school as a public space: a collective workshop of many projects and infinite potential and a place of encounter between citizens.
An important part of the process of transformation is the creation of a new relationship between early childhood and compulsory education, moving beyond 'readying for school' to the vision of a meeting place in which a democratic politics of education can be practiced to produce shared answers to the political questions that underlie education.
Speaker biography
Professor Emeritus Peter Moss is a Professor of early childhood provision at the Institute of Education at the University of London.
Peter is a historian by background and has wide-ranging research interests including services for children, the workforce in these services, and democratic practice in these services; gender issues in work with children; and the relationship between employment and care, with a special interest in leave policy. He is also interested in social pedagogy and radical education.
Education for Social Change lecture series
This lecture will run as part of the Education for Social Change lecture series. The lecture series will tackle the following questions.
How can education lead to social change, to creating a more egalitarian, just, sustainable and democratic society than the one we live in now? How can research and theory help us think about this question seriously, while steering between the twin pitfalls of naïve voluntarism, on the one hand, and a pessimistic determinism, on the other? What are current and historical examples of education successfully embracing a democratic and egalitarian social change agenda? How important is education in informal and nonformal settings (i.e., as practiced by social movements, trade unions, political parties, churches, community organisations, etc.) as opposed to formal education in schools, colleges and universities in supporting collective movements for social change?
Drinks at 5:30pm followed by lecture at 6pm.
There will be a buffet following the event.
Open to all
When & Where

Council Chambers, Main Building, Cardiff University
Park Pl
CF10 Cardiff
United Kingdom


Thursday, 7 February 2013 at 17:30 (GMT)
Add to my calendar
Organiser
Cardiff University School of Social Sciences
Cardiff University, School of Social Sciences is a world leading centre for innovative and interdisciplinary social science research and training.
A democratic public education: the vision of a meeting place between early childhood and compulsory education