A Different Way Symposium: Growing Disabled-led Theatre for Young Audiences
Sales Have Ended
Ticket sales have ended
Coronavirus Update, March 2020: Due to the current COVID-19 situation, we have had to make the difficult decision to postpone the A Different Way: Symposium. We realise that this will be disappointing news, however we aim to reschedule the event in Autumn 2020 and will update this page as soon as a new date is arranged. Read our full statement here: https://darylbeeton.com/2020/03/23/symposiumupdate/
Sales Have Ended
Ticket sales have ended
Coronavirus Update, March 2020: Due to the current COVID-19 situation, we have had to make the difficult decision to postpone the A Different Way: Symposium. We realise that this will be disappointing news, however we aim to reschedule the event in Autumn 2020 and will update this page as soon as a new date is arranged. Read our full statement here: https://darylbeeton.com/2020/03/23/symposiumupdate/
Let's conspire, collaborate & make a change in the way we support inclusive, Disabled-led, Theatre for Young Audiences.
About this event

Let's get beyond the basics of access & inclusion.
Let's talk about true representation. Let's tell important stories. Let's make our TYA programming relevant. Let's make theatre which resonates.
Running a venue, or festival, is challenging work. Getting bums on seats while balancing risk and reward is not easy.
So what if we told you there was a way for venues and festivals to bring in new audiences, attract new talent and support work which breaks new ground? And that we can help you do it?
Why you'd say…
Sign me up!
Join us at the A Different Way Symposium, a Disabled-led event which will make you think again about access & TYA.
Come and find answers, debate and plot your next steps to being an amazing ally and supporting inspiring, imaginative Disabled-led Theatre for Young Audiences.
On the day you can see 3 work-in-progress shows demonstrating inclusive commissioning in action and be part of sessions led by creative access experts from across the TYA sector looking at programming, marketing, education & more.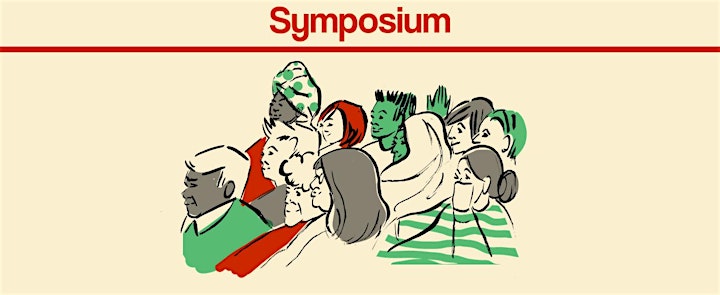 Is it for me?
The A Different Way Symposium is for anyone interested in moving accessible theatre (for young audiences) forward. It is suitable for all sizes of organisation – no matter how large or small – and we think it is likely to appeal to:
Programmers
Commissioners
Artistic Directors/ Chief Executives
Learning & Outreach teams
General Managers
We have tried to keep the day accessible in as many ways as possible, including price. If the cost of the event is a barrier to you attending, please get in touch. The ticket price includes refreshments and lunch, to keep everybody fuelled up for the day.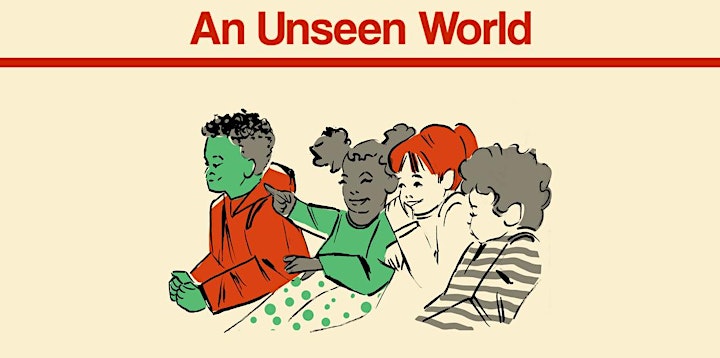 Finding Answers and Plotting Next Steps
What's the programme? The A Different Way Symposium is all about action and the learning will start before you even arrive.
Prior to the symposium you will be sent the answers to the most common access questions we come across. This means everyone starts from a level playing field and can come with a little knowledge already under their belt. Then we can really get into some good debates and make some serious plans!
Topics we will cover on the day include:
How do we talk about the work? - How do we discuss artistic quality? How do we describe it to audiences if we are only viewing it through our own cultural lens? Let's find out!
Access Agony Aunt - Drop-in for a confidential conversation with an access expert – your most difficult queries answered and problems solved, on a first come, first served, basis.
Who has the power to make change? - How we can each individually make change at all levels of our organisations, whether we do or we don't have responsibility for budgets, programme and people.
Models of (Good) Practice - Sometimes there's nothing better than seeing how someone else has done something. So hear from organisations who are at different points on their own inclusive journey.
The Practicalities of Commissioning Disabled Artists - What do we really need? How to make reasonable adjustments, support creative access and what not to do!
Journey from Exclusive to Inclusive - Or… How we can stop pigeonholing and just make accessible theatre available to everyone (not just a specialist subject, or something we do on a Tuesday afternoon).
And it doesn't end there... everyone who comes to the Symposium will get a bumper pack of info all about access & inclusion in the arts. From practical 'how to' guides, to a run-down of the ideas behind the Social Model of Disability, it will give you the info and support you need to put your new plans into action!
Who's who?
We've got an array of fantastic arts managers and theatre-makers joining us, alongside Daryl Beeton and his team. Sharing their experience and insights will be people from:
Half Moon Theatre
Mind The Gap
Graeae Theatre Company
Imaginate
Without Walls/ XTRAX
Spark Arts for Children
Ipswich New Wolsey
Mimbre
Z-Arts
… and more to be announced!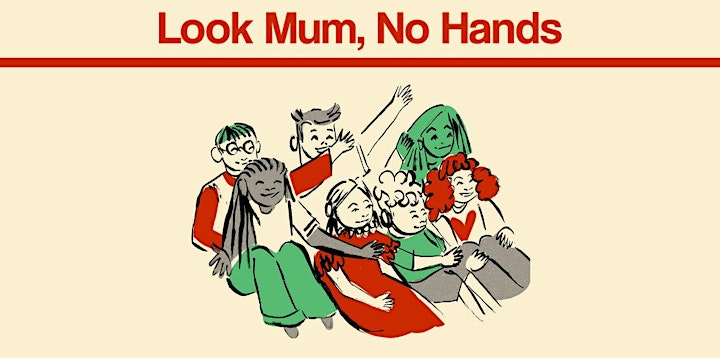 Enjoy the show!
The three work-in-progress shows which form part of A Different Way will each tackle a different idea linked to inclusion in imaginative ways:
An Unseen World - How do you know a barrier is there if you can't see it? A story about being made to feel naughty just because the rules don't make sense. For 3-6 year olds.
Look Mum, No Hands! - All about that moment of independence when you finally don't have to rely on others, of two friends discovering how each other's boundaries change as they grow up. For 8 -12 year olds.
Special - How do we you navigate the use of language in today's changing society? Join 3 characters with three different views as they try and figure it out. It may not be nice, it will likely be messy… but it's definitely real. For ages 14+ .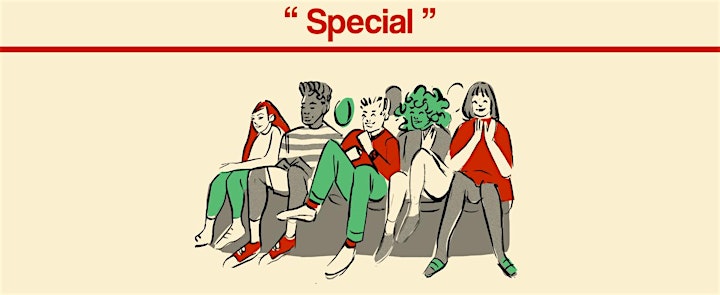 Why a Symposium?
Making Theatre for Young Audiences inclusive will need us all to make a change in some shape or form. When it comes to making changes, whatever the scale, Disabled artists need allies like you - allies to listen, to see the world through our eyes, to not get defensive and to join us in taking positive action.
Change doesn't happen on its own. Bring in diverse artists and you bring in diverse audiences. Build support and access into your work with theatre-makers and you build your reputation as a great organisation to work with. Change who you programme and that will change what you programme.
Sign up now and join us to conspire, collaborate and make a change!
Access
In the spirit of the day we are keeping everything as accessible as possible!
This will be a relaxed event where people are free to move, make noises and be comfortable. BSL interpreters and Captions will be provided. Touch Tours will be available. The galleries are available as quieter space for delegates if required.
Our venue is Attenborough Arts Centre. Their website has comprehensive access information.
You can also find directions on their site, including EasyRead versions.
If you have any specific questions not covered here, please feel free to contact us on hello@darylbeeton.com.

About A Different Way
A Different Way is a 'show and tell' project from Daryl Beeton Productions, connecting Theatre for Young Audiences with Disabled audiences and artists.
Putting the voices of young Disabled people at the heart of the creative process, it combines research into new approaches to co-production with artist and sector development, such as the Symposium.
Find out more about the work of Daryl Beeton Productions on our website.
A Different Way is a project led by Daryl Beeton Productions,with core partners Half Moon Theatre, Spark Arts for Children, New Wolsey Theatre and Mimbre, and supporting partners Graeae Theatre Company, Attenborough Arts Centre and Assitej UK, to support the growth of inclusive theatre for young audiences.
A Different Way has been made possible with funding from Arts Council England.
Coronavirus Update, March 2020
Due to the current COVID-19 situation, we have had to make the difficult decision to postpone the A Different Way: Symposium. We realise that this will be disappointing news, however we aim to reschedule the event in Autumn 2020 and will update this page as soon as a new date is arranged.
Read our full statement here
If you had booked a ticket you will have received an email from us about about your ticket options. If you have any questions then please do get in touch with us on hello@darylbeeton.com
During this crisis, Daryl Beeton Productions will continue to support our team and our community, and we will communicate further about the Symposium in the coming months.
Until then, please take care of yourselves, and each other, during these unprecedented times.
Best wishes,
Daryl and the #ADiffWay team