Location
Jurys Inn Cardiff
1 Park Place
Cardiff
CF10 3UD
United Kingdom
Refund policy
Refunds up to 30 days before event
Description
"A Disorder for Everyone!" - Challenging the culture of psychiatric diagnosis and exploring trauma informed alternatives in association with Platfform

AD4E is coming to Cardiff! This will be our 19th event!
We are delighted to be supported by Platfform

Contributors include Dr Lucy Johnstone, Prof Richard Wilkinson, Ewan Hilton, Pat McArdle, Mica Gray, Sally-Ann, Nathan Flier, Dr Akima Thomas, Michelle Springer-Benjamin, Jo Watson & Nollaig McSweeney
When you buy your ticket please consider donating a small amount via our "donation" option to support free and cheap places for people who can't afford to pay.

Who Attends?
This day is for anyone who is interested in and concerned about the current debates in 'mental health.'
It provides a space to explore the critical questions of the day around the biomedical model and the narrative of 'diagnosis and disorder!'
Attendees from past AD4E events have included people who identify as the following :-
people with lived experience of emotional distress, supporters of people with lived experience, survivors, psychologists, journalists, activists, counsellors, service users, service refusers, psychotherapists, mental health support professionals, psychiatrists, managers and individuals with a general personal interest.
About the day
The event features not just professionals but people from a diverse range of backgrounds who have an essential contribution to make to the debate.
Lucy Johnstone presents the current debates and controversies about psychiatric diagnosis. It is increasingly acknowledged, even within the mental health establishment, that categories like 'schizophrenia', 'bipolar disorder' and 'personality disorder' lack validity. The assumption that distress is best understood as disease can have very serious consequences for the individual, their identity, and their path to recovery. In the morning Lucy will present alternatives to diagnosis which can help people to make sense of experiences of distress, however extreme, and which are based on working together to explore personal meaning.
Other Listed speakers will make up the rest of the day as well as an afternoon workshop.
Delegates will attend one of 2 workshops
Workshop 1
Title: An Introduction to the Power Threat Meaning
Framework
Facilitator: Dr Lucy Johnstone
Summary: Lucy will outline the key principles of the framework and show how it can be used in practice to understand and make sense of emotional and psychological distress.

Check out the trailer for the Power Threat Meaning Framework Launch
Workshop 2
Title: The Trauma informed approach and Beyond.
Facilitators: Dr Akima Thomas & Michelle Springer-Benjamin
Summary: This workshop will provide a space and an opportunity to reflect on promising practice and the integration of trauma informed principles. Akima and Michelle will facilite an open discussion where participants will be encouraged to think critically and creatively about trauma informed approaches to working with emotional distress.
About Lucy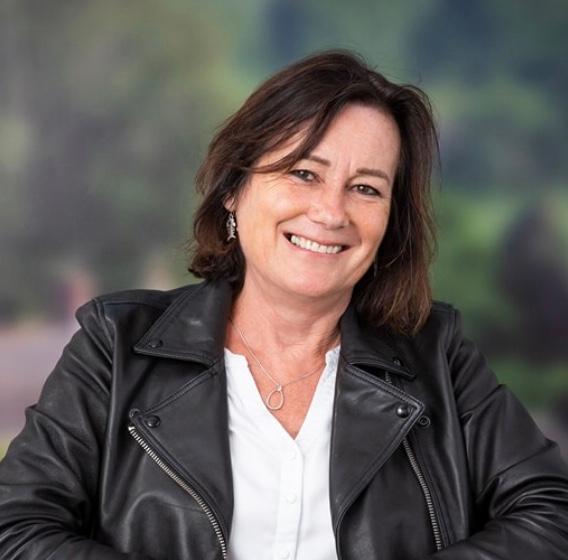 Dr Lucy Johnstone is a UK clinical psychologist, trainer, speaker and writer, and a long-standing critic of biomedical model psychiatry. She has worked in adult mental health settings for many years, alternating with academic posts. She is the former Programme Director of the Bristol Clinical Psychology Doctorate, a highly regarded course which was based on a critical, politically-aware and service-user informed philosophy, along with an emphasis on personal development.
Lucy has authored a number of books, (including 'Users and Abusers of Psychiatry, 2nd edn 2000) articles and chapters on topics such as psychiatric diagnosis, formulation, the psychological effects of ECT, and the role of trauma in breakdown.
Lucy was a contributor to the Division of Clinical Psychology 'Position Statement on Classification' 2013. She is currently convening a group of leading UK clinical psychologists and mental health experts who are working to develop an evidence-based and conceptually coherent alternative to the current diagnostic systems.
Lucy's book is available here: A Straight-Talking Introduction to Psychiatric Diagnosis,
& check out Lucy's articles for Mad in america here: https://www.madinamerica.com/author/ljohnstone/
Twitter - @ClinpsychLucy
Read Lucy & Jo's article in BACP's Therapy Today (April '17)
030 to 033 Just listen to their stories TT_Apr17.pdf
About Jo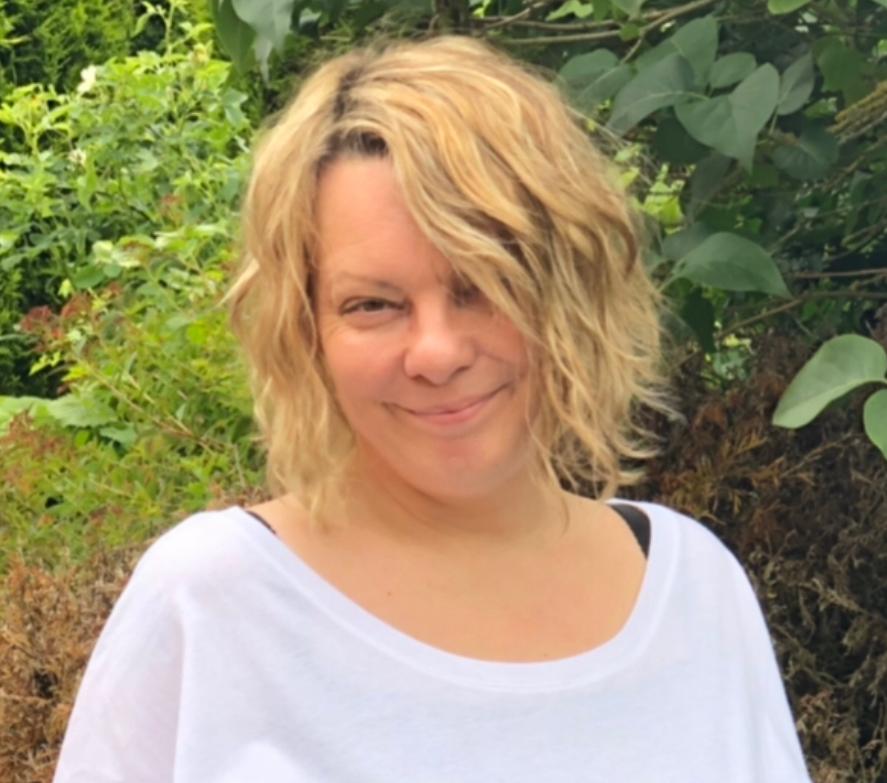 Jo Watson is a psychotherapist, trainer and activist who started out in the survivor and rape crisis movements of the 1990's. She has worked therapeutically for the last 20 years with people who have experienced trauma. Jo actively challenges the biomedical model in mental health both inside and outside of her work and links emotional distress to psycho-social causes. (Trauma, oppression, lack of positive attachment etc.)
Jo believes that in many cases the identification with a 'diagnosis' is damaging and counterproductive to a satisfactory healing process and that alternative routes to understanding distress should be offered.
Jo founded the facebook group 'Drop The Disorder!' in September 2016 as a place where the issues surrounding the biomedical model can be discussed. Jo is organising and promoting "A Disorder For Everyone!" which is presently making its way around the UK.
Twitter - @dropthedisorder
AD4E website: www.adisorder4everyone.com
Order Jo's book 'Drop the Disorder!- Challenging the culture of psychiatric diagnosis' here!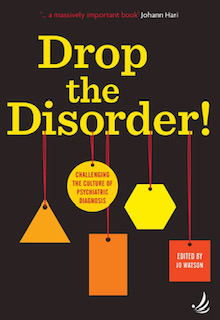 About Nollaig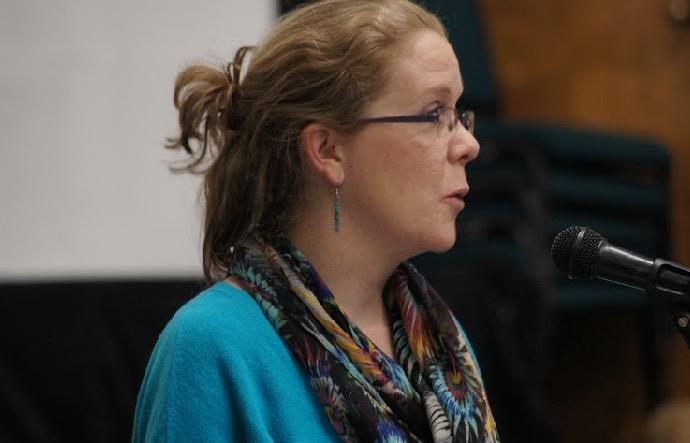 Nollaig McSweeney qualified as a mental health nurse in the UK in 1997 and worked in acute psychiatry for quite some time before she realised that the so-called 'science' behind it was highly questionable. This insight was largely sparked by reading Rosenhan's 1973 study – On Being Sane in Insane Places. Nollaig is a valued member and contributor of "Drop the disorder' facebook group and is an activist for change.
About Ewan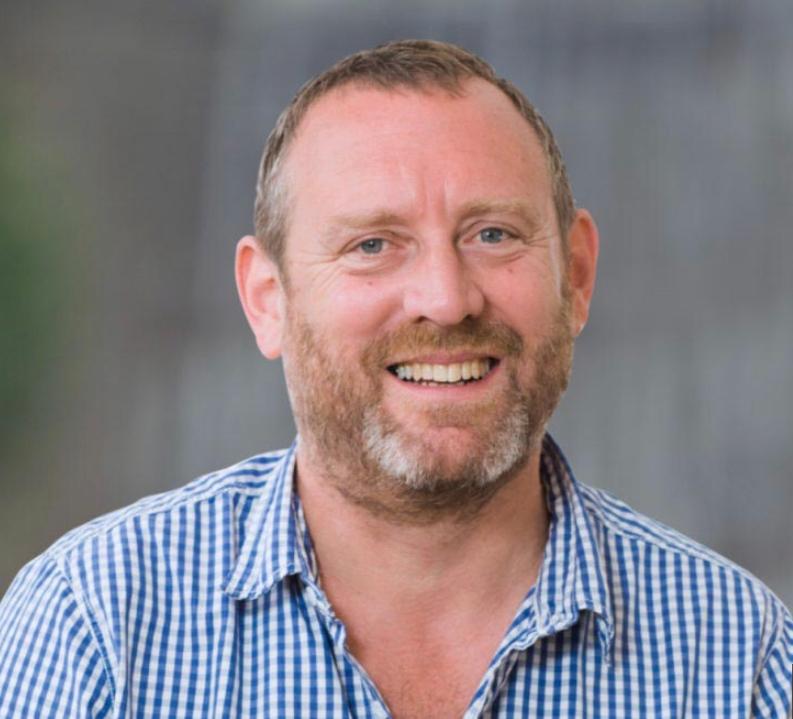 Ewan Hilton is Chief Executive of Platfform the mental health and social change charity. He has worked in the third sector in Wales since moving to Cardiff in 1989. Starting as a volunteer in a small homelessness and housing advice centre he was worked with young people leaving care, in hostels, supported housing projects and housing associations. He joined a mental health charity called Gofal in 2007 and has recently transformed it into Platfform.

Driven by a desire for equality and social justice Ewan is an advocate for a trauma informed approach to understanding emotional distress as an alternative to the dominant paradigm of psychiatric diagnosis. He has focused Platfform strategy on this and the transformation of public services in order that services designed to help do actually help. "our understanding of, and response to distress needs to undertake a paradigm shift and services that are set up to help require a fundamental system change and transformation in order to be fit for purpose. This is mine and Platfforms mission"
About Richard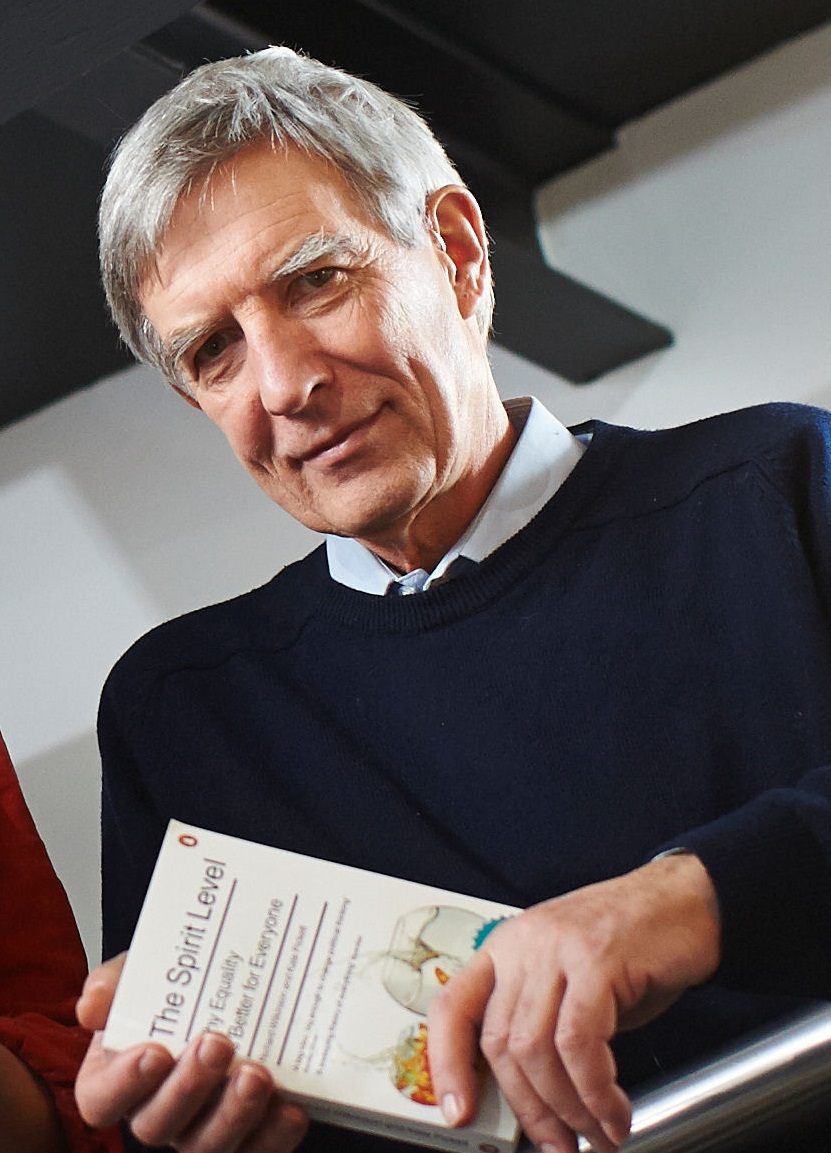 Richard Wikinson studied economic history and the philosophy of science at the London School of Economics before training in epidemiology. His research drew attention to widening social class differences in death rates, and led him to ask the UK Secretary of State for Social Services to set up an "urgent government inquiry" into how these health inequalities could be reduced. The result was the UK Government's Black Report (1980) which stimulated research on health inequalities internationally. Since then Richard has played a formative role in international research on the social determinants of health and on the societal effects of income inequality. His books and papers have drawn attention to the tendency for societies with bigger income differences between rich and poor to have a higher prevalence of a wide range of health and social problems. Two of his books have been the subject of documentary films – one called The Great Leveller for the Channel 4 Equinox series broadcast in prime time in 1996 and another, called The Divide, released April 2016.
Richard is now Professor Emeritus of Social Epidemiology at the University of Nottingham Medical School, Honorary Professor at University College London and Visiting Professor at the University of York. He wrote The Spirit Level with Kate Pickett, a best seller now available in 24 languages. It won the 2011 Political Studies Association Publication of the Year Award and the 2010 Bristol Festival of Ideas Prize. He co-founded The Equality Trust (with support from the Joseph Rowntree Charitable Trust). In 2013 Richard received Solidar's Silver Rose Award and received Community Access Unlimited's 'Humanitarian of the Year' Award. In 2014 the Irish Cancer Society awarded him the Charles Cully Memorial medal.
In the last few years he has given many hundreds of conference addresses and media interviews round the world, including at WHO, the EU, OECD and the World Bank.
Richard will start by showing how inequality damages social relations and reduces our feelings of confidence and self-worth. He will then go on to show that this has consequences which range from increased mental distress to greater consumerism.
About Akima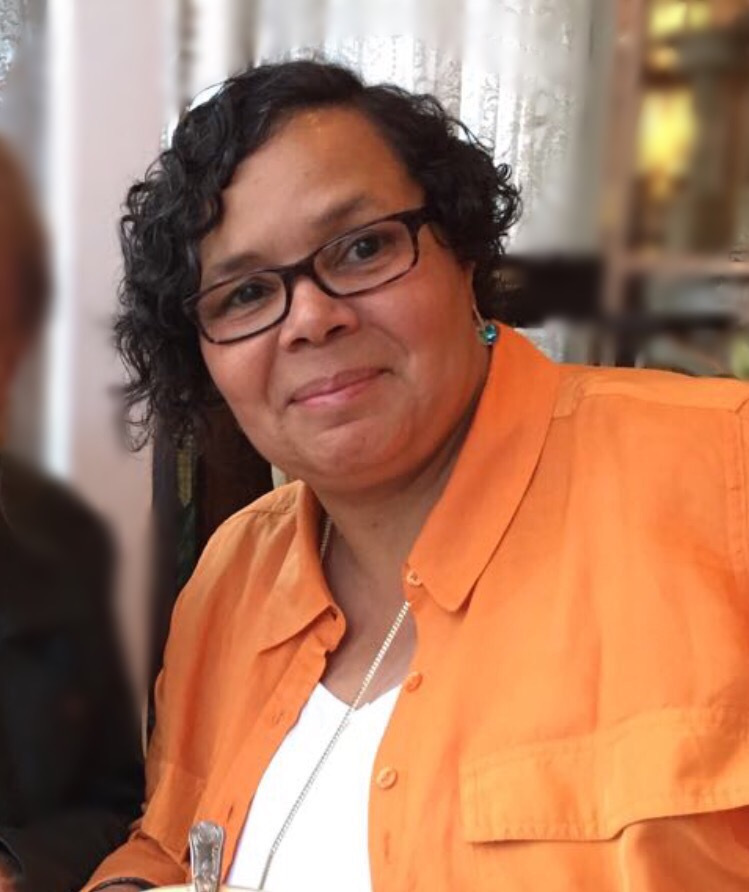 Dr Akima Thomas OBE is a feminist activist and comes from a background in nursing and social work. Founder and Clinical Director of Women and Girls Network a holistic therapeutic service working with women and girls surviving gendered violence. Akima has pioneered working from a trauma informed approach and has developed a strengths based non pathologising clinical model; the Holistic Empowerment Recovery Model (HER) integrating healing of mind body and spirit. More recently Akima has researched women's healing journey chronicling their strategies of resistance rebellion and resilience to ensure survival.
About Michelle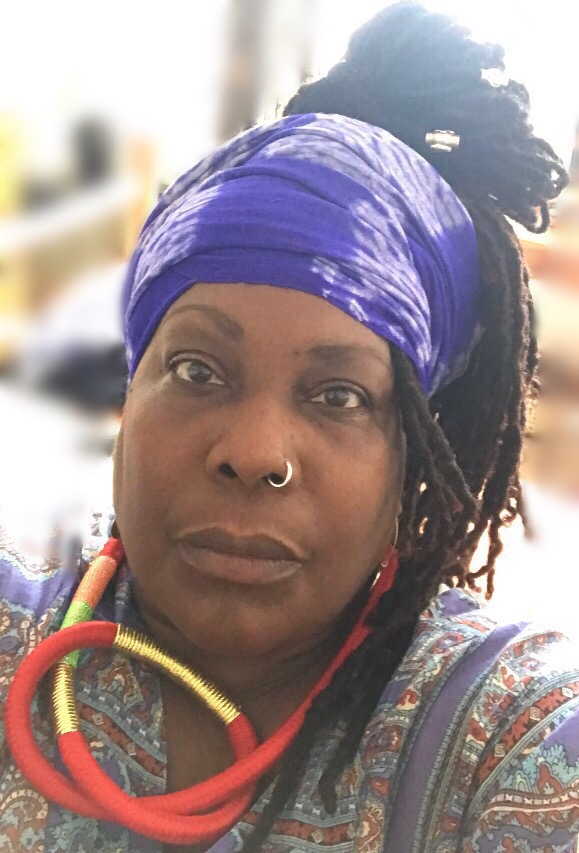 Michelle Springer Benjamin is a womanist activist currently working in the VAWG sector as a Training Manager. Worked for the NSPCC as a Senior Training Consultant. Professional journey includes qualifications in social work, counselling, coaching. Loves ritual and ceremony that reminds us as women of who we truly are and our divine femininity.
About Nathan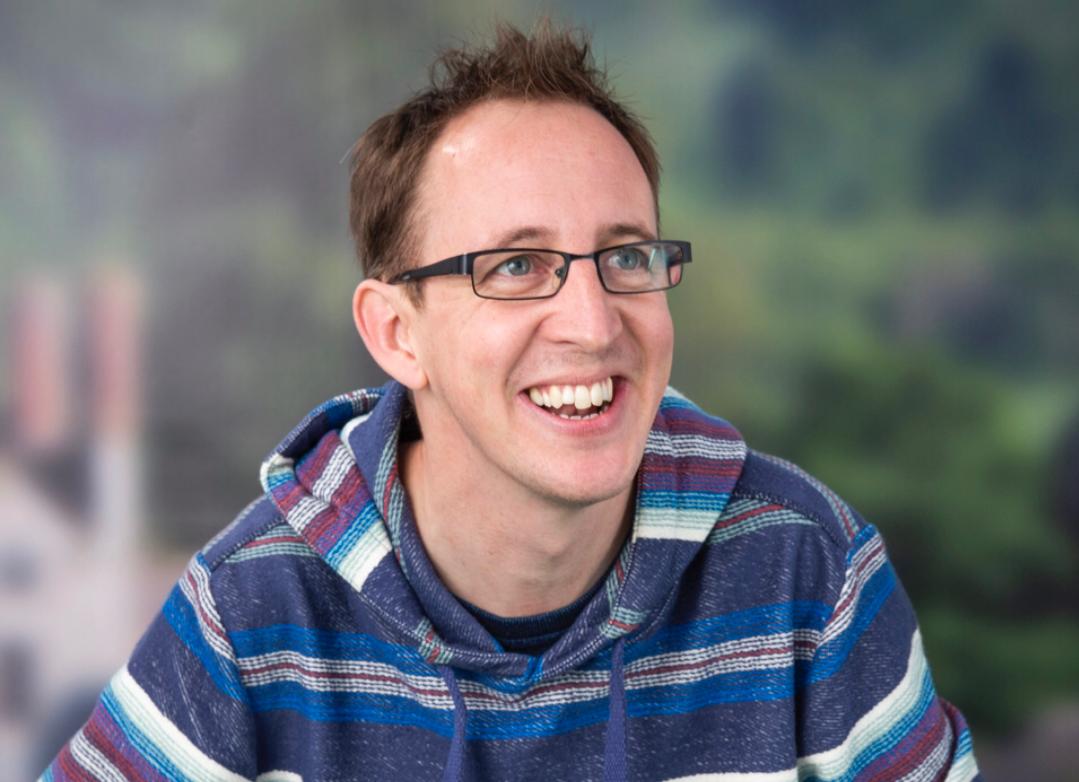 Nathan Filer is a qualified mental health nurse, award-winning author and journalist. The Shock of the Fall, his novel about the life of a young man grieving the loss of his brother, was a Sunday Times bestseller and has been translated into thirty languages. He has written for the Guardian, New York Times and Huffington Post, and has contributed to numerous radio programmes and podcasts. His new book is The Heartland: Finding and Losing Schizophrenia. It has been described as 'a beautifully written books that brims with compassion and wit'(The Times) and '[an] intelligent, absorbing narrative exploration of schizophrenia' (The Guardian). He holds an Honorary Doctorate in Liberal Arts from Abertay University, conferred in recognition of his role in raising awareness of mental health issues through literature.
About Sally-Ann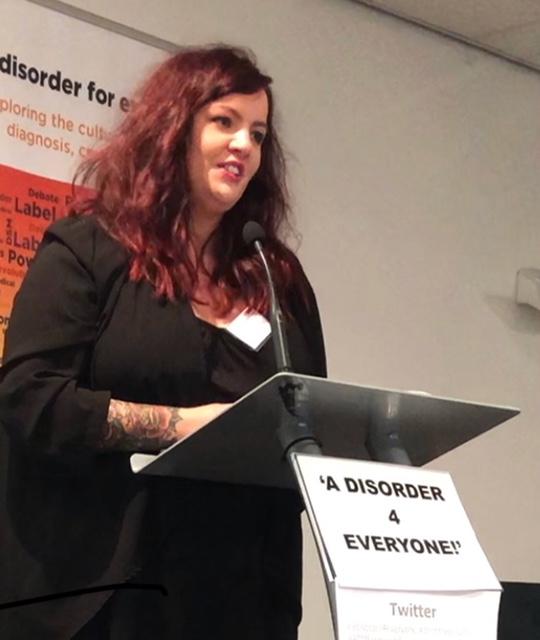 Sally-Ann is a survivor of years of child abuse who now as an adult has been labelled with a 'personality disorder' Sally shares her story 'Trapped' - The label that prevents my freedom' - My experience of being labelled 'disordered' after trauma, telling us about the devastating impact of this diagnosis.
About Pat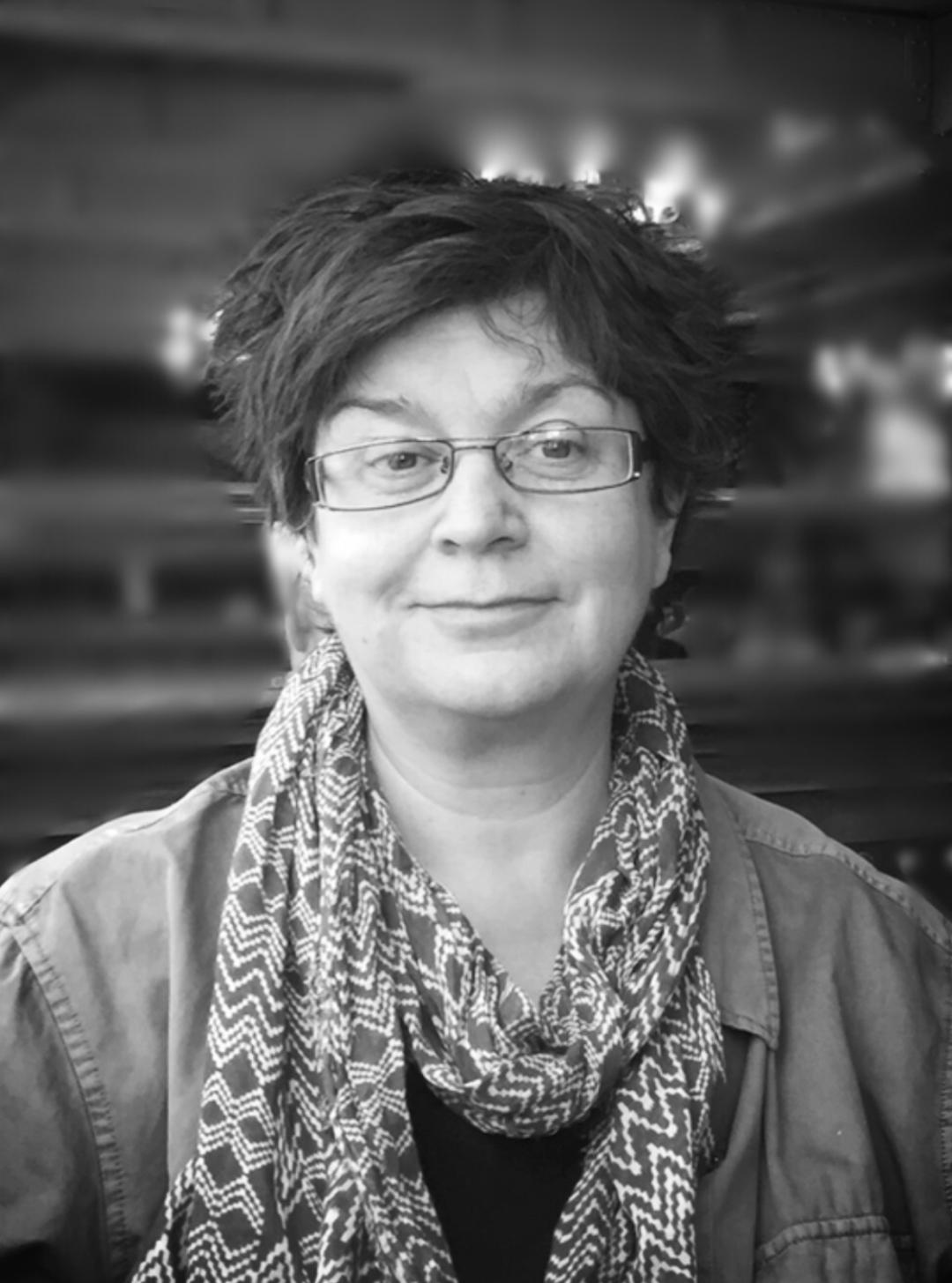 Pat McArdle has been an activist, campaigner for social justice for over 30 years. She has worked in the community and voluntary with people going through homelessness and tough times in the UK and Ireland. Pat is currently CEO of Mayday Trust and has lead the organisation through a radical transformation over the last 8 years from a traditional supported housing provider to a national influencer for systemic change.
Pat began work in Handsworth in Birmingham advocating for people diagnosed and sectioned within All Saints psychiatric hospital. She has held various positions in the voluntary sector including being the first Director of Cork Simon Community and 2 national positions working with the Foyer Federation as Head of Network Services and Director of Services for YWCA England and Wales.
Pat believes that people experiencing homelessness have become institutionalised and trapped in services through a pathologising and deficit focused system.
What people have said about the event...
"The whole day has been a transformative experience. I have always been uncomfortable with labels but felt I had to go along with it. Now I feel empowered to offer the people I work with the option at least to explore alternative ways of understanding their pain." (Participant Birmingham)
"I feel like I am at the beginning of an exciting and liberating journey. Thank you Lucy" (Participant on Birmingham )
"I've been told I am ill for the best part of 20 years and given the 'meds' to go along with it. This has never felt right, now I know it isn't right." (participant Bristol)
"A Disorder for Everyone is not your average event. I have learnt that I need to unlearn! I am re-evaluating everything!" (Participant Birmingham)
"Everything about today has been validating, I really needed this course!" (participant Edinburgh)
"Lucy's straight forward, common sense approach was just what I needed at the moment. Her message is simple: Listen to people, to their stories and help them make their own sense about their lives" (Participant Birmingham course)
"I have no idea what to make of it all, but I feel like i'm at the start of a mini personal revolution!" (Participant London)
"I arrived today with two 'illnesses', I'm leaving with the knowledge that all my pain and distress makes total sense." (Participant Liverpool)
"Inspirational, exciting but most of all hopeful" (Participant Brighton)
Check our Counsellor Cath Norris talking about her experience of AD4E
Professor Peter Kinderman's thoughts about the events
The musical slideshow of our Manchester event!
A review written by participant Monica Glover about our Birmingham event in April 2018
For in depth reviews please check out the website
Venue
Jurys Inn
Cardiff
CF10 3UD
Making this event as accessible as possible to people who are unable to afford the fee / full fee is a key consideration for us. As a result we have been as efficient as possible and do not provided lunch or programmes etc. It is a 'no paper' event and all resouces and presentations are made available via the website via passwords afterwards.
We hope you support the decision to run the event cost effectively for this reason.
AD4E London - Amnesty International, 8th June 2017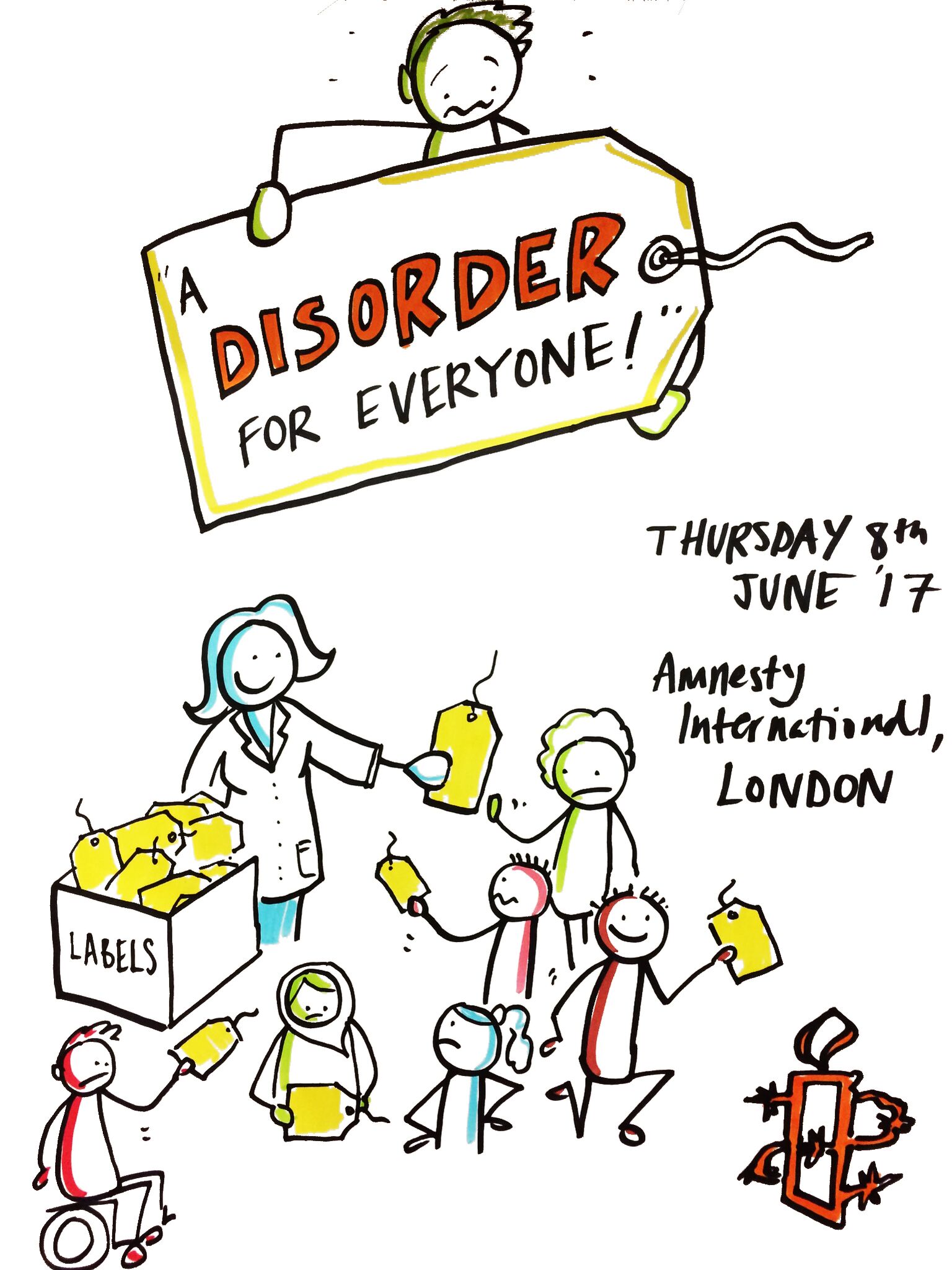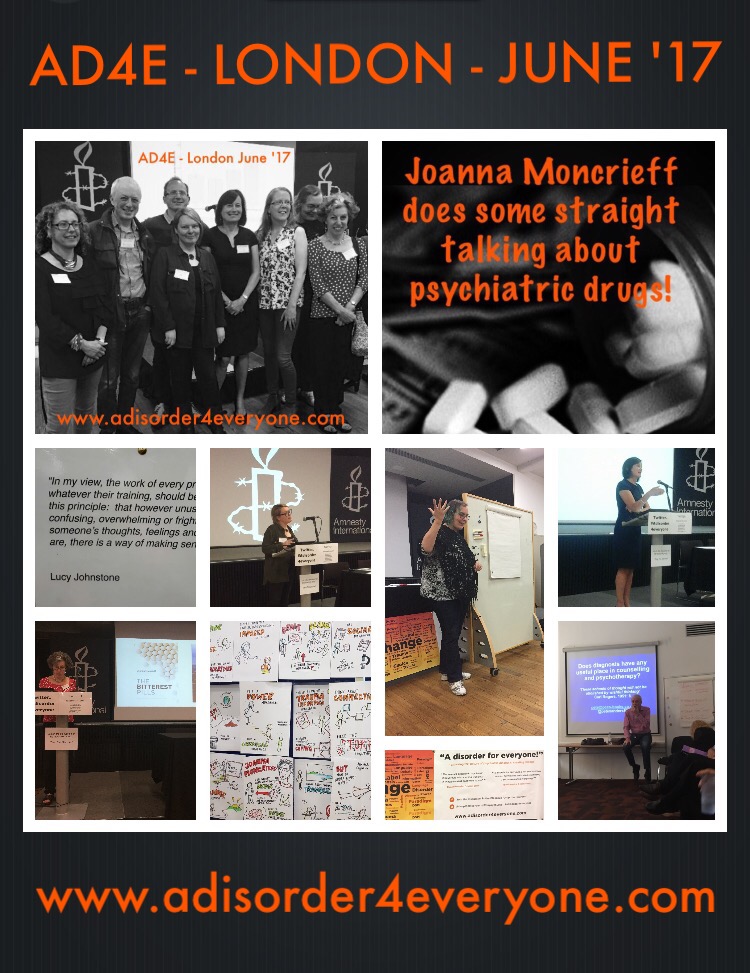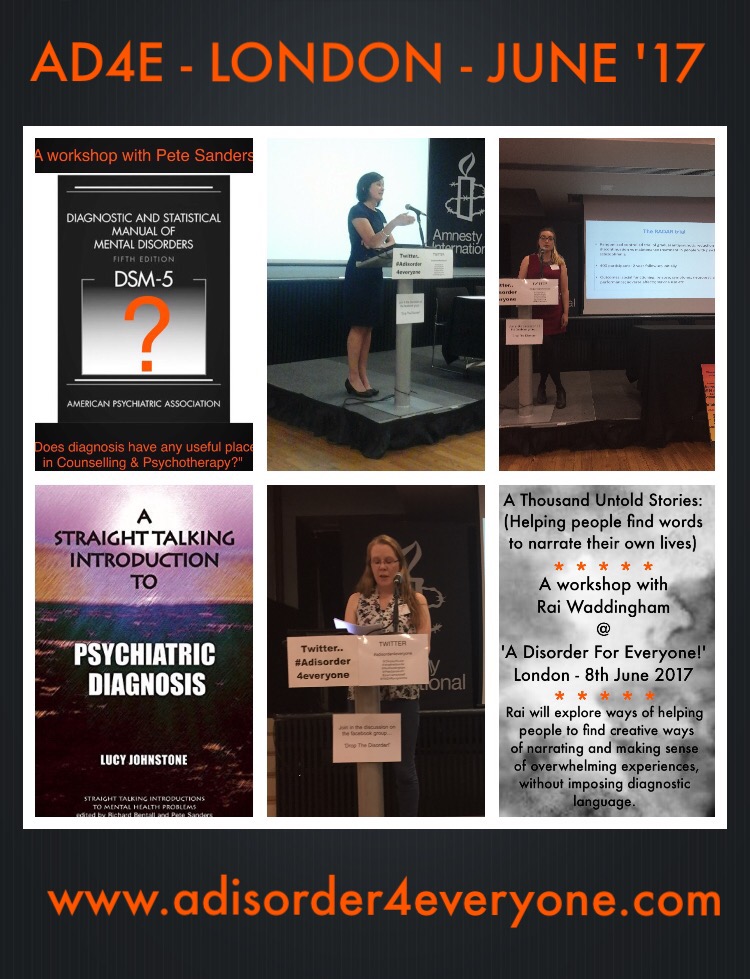 AD4E Birmingham April 2018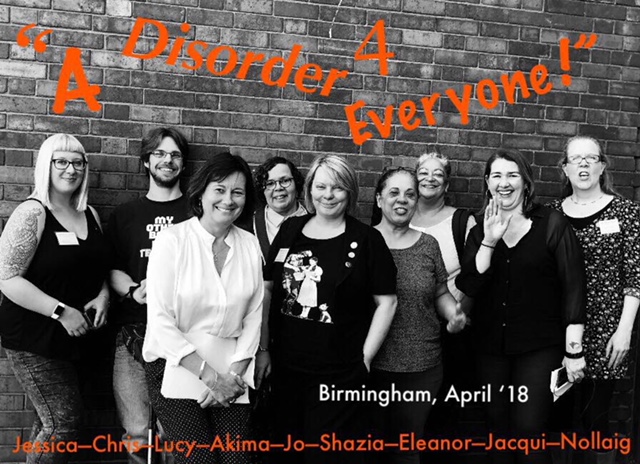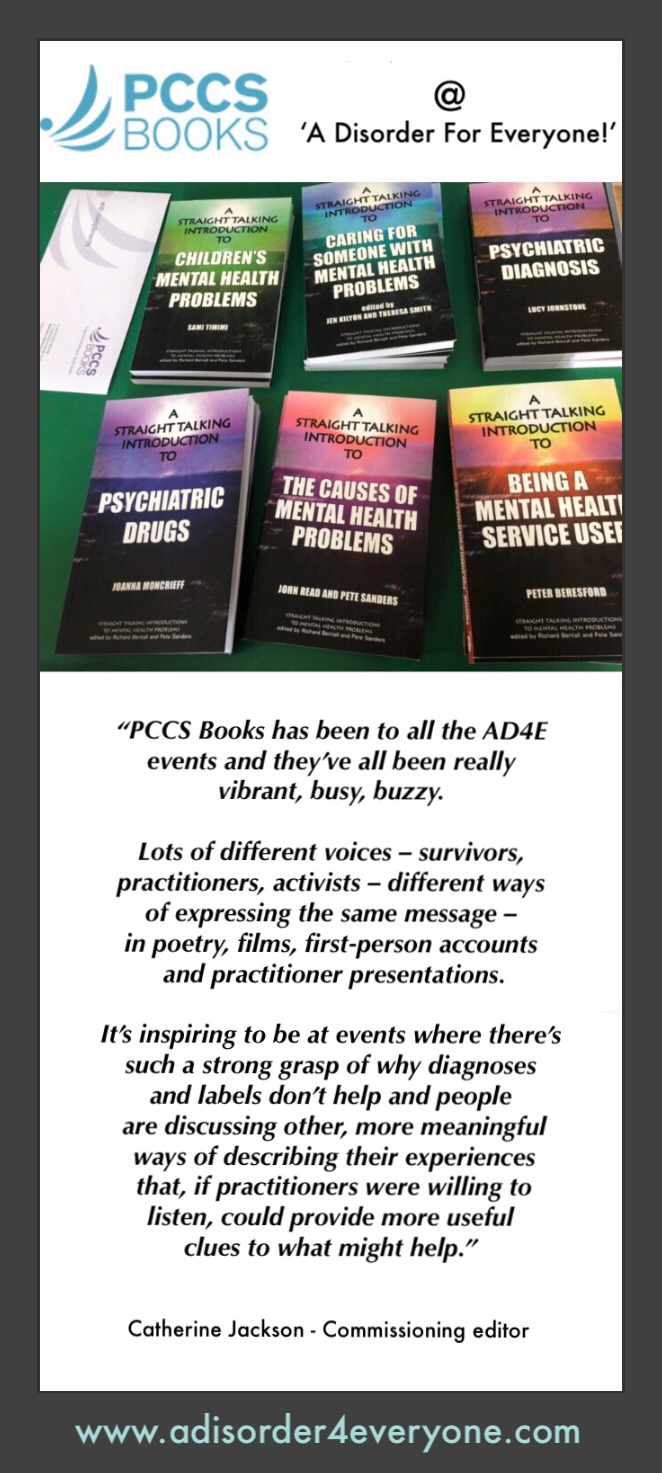 FOR MORE DETAILS, BLOGS, REVIEWS, PHOTOS, VIDEOS ETC ABOUT THIS EVENT PLEASE CHECK OUT THE AD4D WEBSITE
Our events feature numerous contributors and we cannot guarentee that every speaker booked will attend. If an advertised speaker cannot attend we will do our best to replace them with someone equally spectacular! :)