Description
"A Disorder for Everyone!" The Book Launch Event
Still challenging the culture of psychiatric diagnosis & exploring non-pathologising, trauma informed alternatives. (In association with PCCS Books and The Rape and Sexual Violence Project)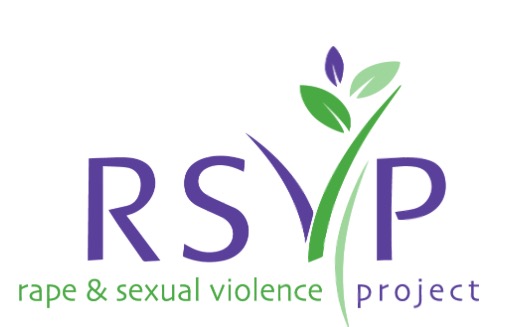 AD4E is returning to Birmingham for the 3rd time to launch the upcoming PCCS book and we are delighted to be in association with PCCS Publishers & the Birmingham based charity RSVP who have contributed a chapter to the book.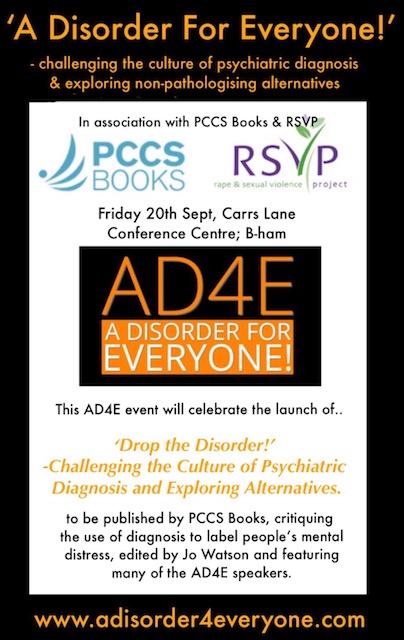 All speakers at this AD4E event have also authored a chapter in the book
Speakers / Contributors confirmed include:-
Dr Lucy Johnstone
Dr Jacqui Dillon
Lisa Thompson RSVP
Prof John Read
Pete Sanders
Prof Emmy Van Deuzen
Dr Akima Thomas OBE
Sue Irwin
Jenny Taper
Jamie Tipping
Chris Coombs
Nollaig McSweeney
Jo Watson
Stalls by PCCS Books, RSVP, The Freedom Project, Mayday Trust, Safely Held Spaces (and others to be confirmed)

Who Attends?
This day is for anyone who is interested in and concerned about the current debates in 'mental health.'
Attendees from past AD4E events have included people who identify as the following :-
people with lived experience of emotional distress, supporters of people with lived experience, survivors, psychologists, journalists, activists, counsellors, service users, service refusers, psychotherapists, mental health support professionals, psychiatrists, managers and individuals with a general personal interest.
About the day
The event features people from a diverse range of backgrounds who have an essential contribution to make to this debate. Speakers will be talking about various aspects of this crucial debate and introducing their chapter in the book we are launching at the event "Drop the Disorder!"- Challenging the Culture of Psychiatric Diagnosis and Exploring Alternatives (PCCS Books)
About Lucy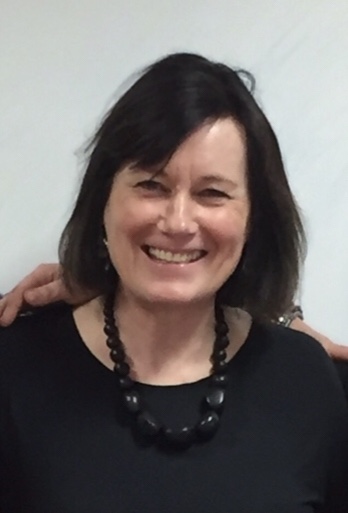 Dr Lucy Johnstone is a UK clinical psychologist, trainer, speaker and writer, and a long-standing critic of biomedical model psychiatry. She has worked in adult mental health settings for many years, alternating with academic posts. She is the former Programme Director of the Bristol Clinical Psychology Doctorate, a highly regarded course which was based on a critical, politically-aware and service-user informed philosophy, along with an emphasis on personal development.
Lucy has authored a number of books, (including 'Users and Abusers of Psychiatry, 2nd edn 2000) articles and chapters on topics such as psychiatric diagnosis, formulation, the psychological effects of ECT, and the role of trauma in breakdown.
Lucy was a contributor to the Division of Clinical Psychology 'Position Statement on Classification' 2013. She is currently convening a group of leading UK clinical psychologists and mental health experts who are working to develop an evidence-based and conceptually coherent alternative to the current diagnostic systems.
Lucy's book is available here: A Straight-Talking Introduction to Psychiatric Diagnosis,
& check out Lucy's articles for Mad in america here: https://www.madinamerica.com/author/ljohnstone/
Twitter - @ClinpsychLucy
Read Lucy & Jo's article in BACP's Therapy Today (April '17)
030 to 033 Just listen to their stories TT_Apr17.pdf
Lucy will present the current debates and controversies about psychiatric diagnosis. It is increasingly acknowledged, even within the mental health establishment, that categories like 'schizophrenia', 'bipolar disorder' and 'personality disorder' lack validity. The assumption that distress is best understood as disease can have very serious consequences for the individual, their identity, and their path to recovery. Lucy will present alternatives to diagnosis which can help people to make sense of experiences of distress, however extreme, and which are based on working together to explore personal meaning.
About Jo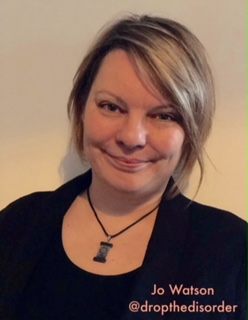 Jo Watson (@dropthedisorder) is a psychotherapist and activist with a history in the U.K. Rape Crisis movement of the 1990's. She has worked therapeutically for the last 24 years with those who have been victims of sexual abuse /violence and has campaigned on women's survivor issues for the past 3 decades.
Jo actively challenges the biomedical model of 'mental health', arguing that emotional distress and suffering is primarily a result of what people have experienced, which all too often arises within social injustices that need to be named.
Jo is the organiser of the one day event 'A Disorder For Everyone!' www.adisorder4everyone.com that platforms a growing team of allies, both professionals and survivors, from around the UK and beyond. It is now in its 3rd year of touring the UK, challenging the 'diagnosis and disorder' approach.
She presently represents the United Kingdom Council for Psychotherapy (UKCP) on a steering committee for the All-Party Parliamentary Group for Prescribed Drug Dependence working on creating guidelines for psychological therapists on prescribed psychoactive drugs.
Jo started the facebook group 'Drop the Disorder!' in 2016 in order to offer a space for people to discuss related issues that has over 8.5k members worldwide. https://bit.ly/2vUV2dL
She is part of the Mad in the U.K. team www.madintheuk.com
as well as being a founding member of 'United for Integrity in Mental Health' (UIMH) due to be launched in 2019

About Nollaig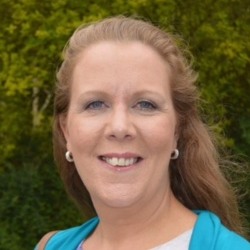 Nollaig McSweeney qualified as a mental health nurse in the UK in 1997 and worked in acute psychiatry for quite some time before she realised that the so-called 'science' behind it was highly questionable. This insight was largely sparked by reading Rosenhan's 1973 study – On Being Sane in Insane Places. Nollaig is a valued member and contributor of "Drop the disorder' facebook group and is an activist for change.
About Jacqui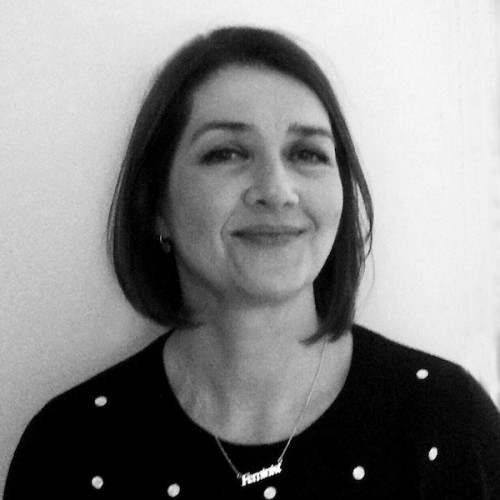 Dr Jacqui Dillon is a writer, activist, international speaker and trainer.
She has personal and professional experience, awareness and skills in working with trauma and abuse, dissociation, 'psychosis', hearing voices, healing and recovery.
Jacqui has lectured and published worldwide and is a skilled facilitator in complex learning environments and has a track record of creating and sustaining user centred initiatives and of affecting change at all levels. Jacqui is also a voice hearer.
About Pete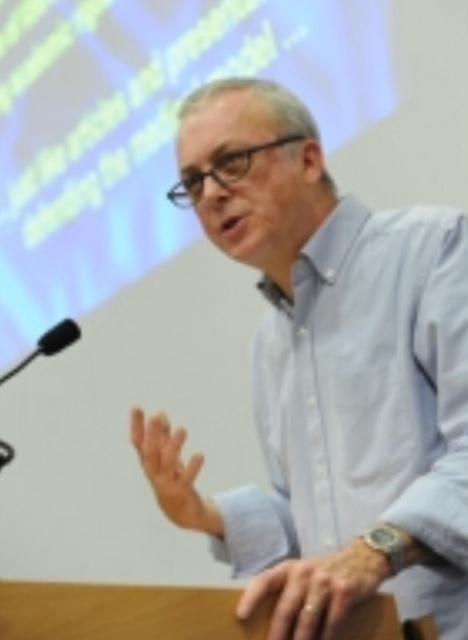 Pete Sanders spent over 35 years practising as a counsellor, educator and clinical supervisor when he was the course leader on three BACP recognised courses and centrally involved in establishing and running the BACP Trainer Accreditation Scheme. He founded PCCS Books with Maggie, his wife, in 1993 and has written, co-written and edited numerous books, chapters and papers on many aspects of counselling, psychotherapy and mental health. He has given keynote addresses at several UK and European conferences and continues to have active interests in developing person-centred theory, the politics of counselling and psychotherapy, and the demedicalisation of distress. He is a pre-therapy/contact work trainer, Patron of the Soteria Network UK and Trustee of Open Door Counselling, Birmingham. He is trying to retire.
About Dolly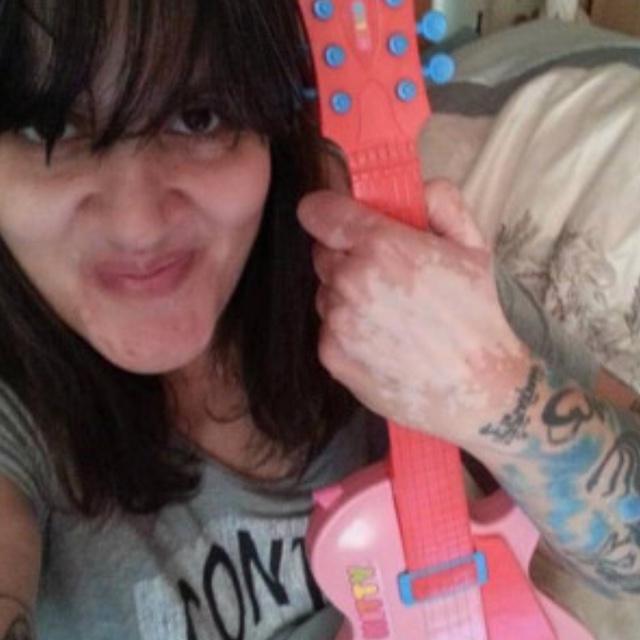 Dolly Sen is a writer, film-maker, mental health consultant and trainer, with lived experience of psychosis, mood disorder and 'PTSD'.
Her training and public speaking has taken her to The World Health Organisation in Geneva, Oxford University, The Barbican, Mayor of London, University of Westminster, Guys Hospital, The Probation Service and over 100 charity, corporate and statutory organisations.
She has written over ten books and contributed chapters to over 20 other books, and she has made over 30 media appearances on TV, Radio, Internet and Print.
Her other mental health work involves consultancy, key note speaking, coaching, research, group facilitation, campaigning, social media and creative work.
About Emmy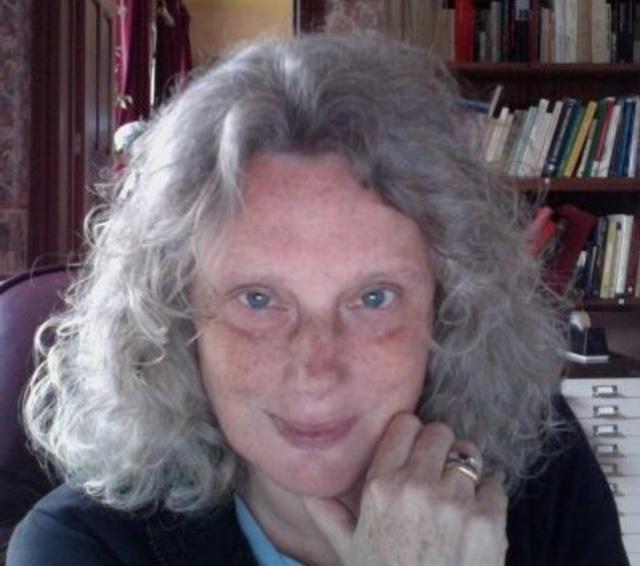 Emmy van Deurzen is a philosopher and counselling psychologist who has been an existential psychotherapist for 45 years and who has founded and directed a number of training organizations. She is the Principal of the New School of Psychotherapy and Counselling at the Existential Academy in London, and a visiting professor with Middlesex University.
Amongst her 17 books are the bestsellers Existential Psychotherapy and Counselling in Practice (3d edition 2012, Psychotherapy and the Quest for Happiness (Sage, 2009) and Everyday Mysteries (2nd edition Routledge, 2010). The second edition of Paradox and Passion in Psychotherapy appeared with Wiley in 2015.
About John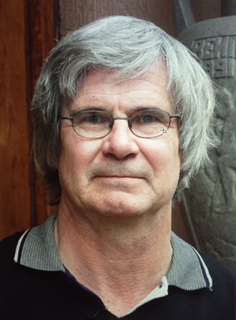 Prof John Read is Professor of Clinical Psychology at the University of East London.
https://www.uel.ac.uk/Staff/r/john-read
John worked for nearly 20 years as a Clinical Psychologist and manager of mental health services in the UK and the USA, before joining the University of Auckland, New Zealand, in 1994, where he worked until 2013.
He has published over 130 papers in research journals, primarily on the relationship between adverse life events (eg child abuse/neglect, poverty etc.) and psychosis. He also researches the negative effects of bio-genetic causal explanations on prejudice, the opinions and experiences of recipients of anti-psychotic and anti-depressant medication, and the role of the pharmaceutical industry in mental health research and practice.
John is on the Boards of:
Hearing Voices Network www.hearing-voices.org/about-us/
The UK branch of the International Society for Psychological and Social Approaches to Psychosis www.isps.org
The International Institute for Psychiatric Drug Withdrawal http://iipdw.com/
He is the Editor of the ISPS's scientific journal 'Psychosis'.
His books include:
READ, J., DILLON, J. (eds.). (2013). Models of Madness: Psychological, Social and Biological Approaches to Psychosis, 2nd edition. Routledge.
READ, J., SANDERS P. (2010). A Straight Talking Introduction to the Causes of Mental Health Problems. PCCS Books.
GEEKIE, J., RANDAL, P., LAMPSHIRE, D., READ, J, (eds.). (2012). Experiencing Psychosis: Personal and Professional Perspectives. Routledge.
About Akima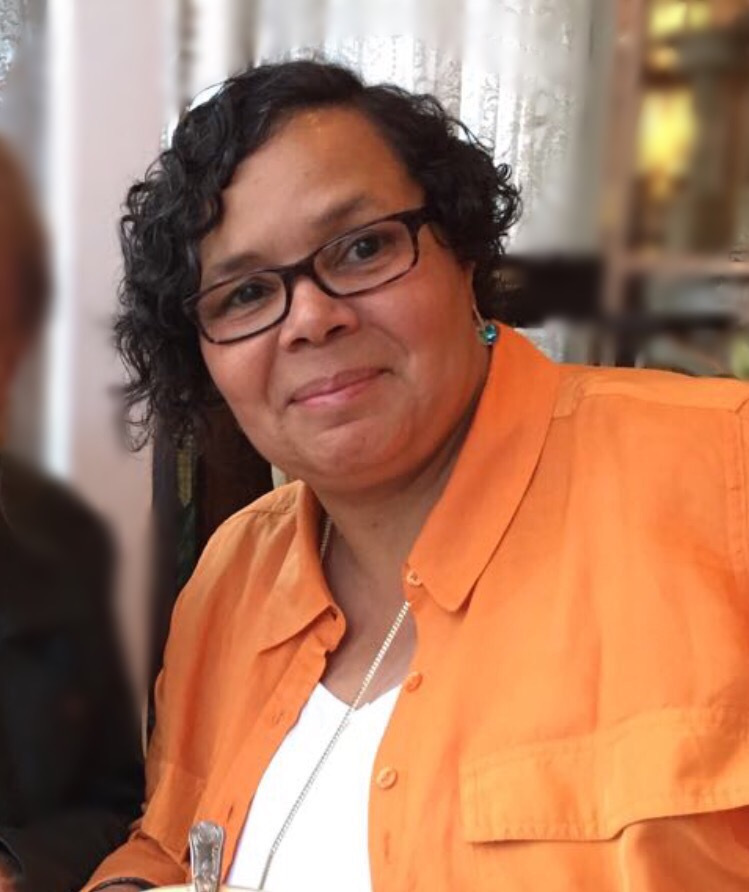 Dr Akima Thomas is a feminist activist and comes from a background in nursing and social work. Founder and Clinical Director of Women and Girls Network a holistic therapeutic service working with women and girls surviving gendered violence. Akima has pioneered working from a trauma informed approach and has developed a strengths based non pathologising clinical model; the Holistic Empowerment Recovery Model (HER) integrating healing of mind body and spirit. More recently Akima has researched women's healing journey chronicling their strategies of resistance rebellion and resilience to ensure survival.
About Robyn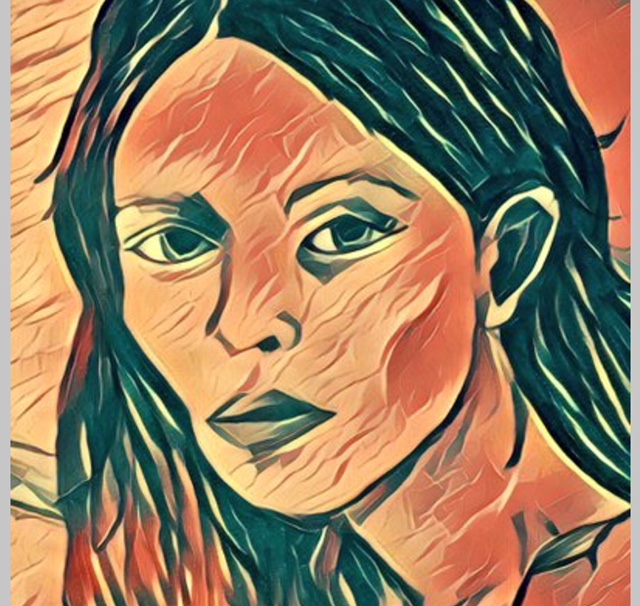 Robyn Timoclea is a survivor researcher and anti-PD activist with a specialist interest in emancipatory and feminist approaches to distress. She is a member of the anti-pd activist group, PDintheBin and has previously worked facilitating sexual violence and complex needs groups in prisons. Her current research explores the extent to which experiences of traumatised women in forensic services are pathologized. In addition to this, Robyn has had her own lived experience of surviving sexual violence and a personality disorder diagnosis.
About Gary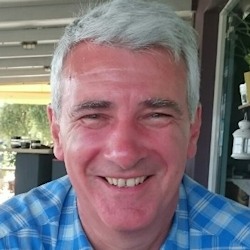 Dr Gary Sidley worked within NHS mental health services for 33 years in a variety of nursing, psychological and managerial roles. In the 1980s he was employed as a psychiatric nurse at a large asylum in Manchester, commencing his clinical psychology training in 1987. Subsequently, he worked as a clinical psychologist in community mental health services, inpatient units and GP practices, as well as operating as a professional lead and a member of a Trust's senior management team.
Gary opted for early retirement in 2013 and currently is a freelance writer and trainer with an interest in promoting alternatives to bio-medical psychiatry as ways of responding to human suffering.
He writes on a range of topics, including: alternatives to biological psychiatry (his book, Tales from the Madhouse: An insider critique of psychiatric services was published by PCCS Books in February 2015); general interest articles and humour. Gary is also a moderator of the 'Drop the Disorder!' Facebook group.

About LIsa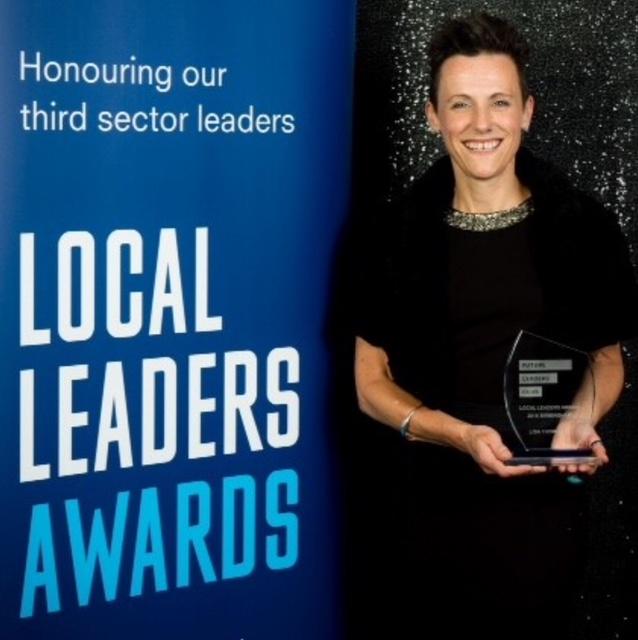 Lisa Thompson is Chief Executive of the Rape and Sexual Violence Project (RSVP) having worked for them since 1999. RSVP is Birmingham and Solihull's rape crisis charity, they are national award winners and 2018 marked their 40th year. They provide children and adults of all genders with hope and confidence after sexual trauma. Lisa qualified as a social worker at Birmingham University in 1992 and has lived in the city ever since. She has 27 years of experience of supporting survivors of sexual violence and abuse. Lisa's grandmother Gina survived rape as a teenager and didn't tell anyone for the best part of 70 years. Her grandmother is the reason that Lisa is so passionate about her work.

About Sue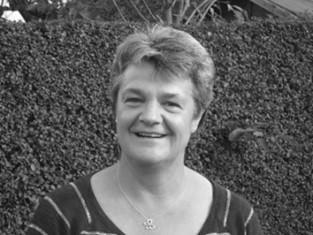 Sue Irwin is a keen gardener and linguist, mum to three children, friend and sister. She also sees herself as a survivor of childhood abuse and the UK's mental health system, where she spent 18 years as a service user. Following this she worked as a paid Peer Support Worker within the NHS resigning after 12 months and shortly after her resignation wrote an article explaining her reasons for leaving. She went on to work in the third sector, facilitating a community volunteer peer support service, and is currently studying for an MSc in Social and Therapeutic Horticulture at Coventry University.

About Chris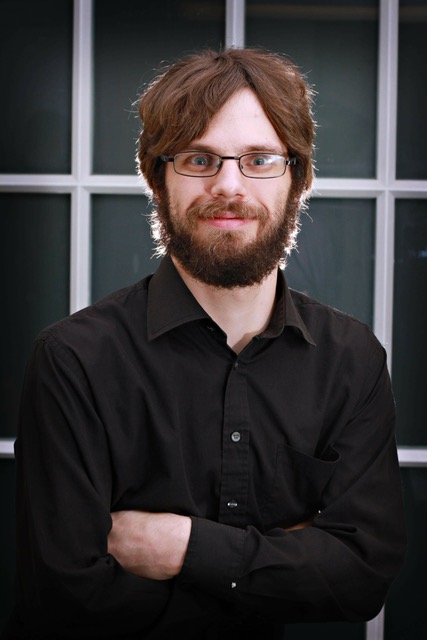 Chris Coombs is studying to become a therapist. He is a suicide attempt survivor who has dealt with depression and anxiety on a personal level for over a decade.

Over that timespan he has found those initially helpful labels to be increasingly redundant and has come to focus more on personal identity and meaning. He has recently begun blogging about his experience of internalised ableism and taboos from within the disability community.

About Jenny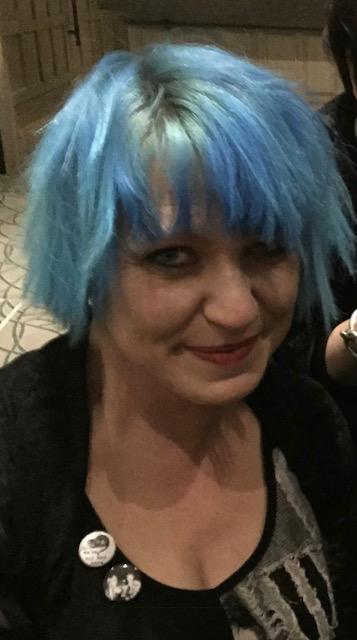 Jenny Taper is a counsellor, supervisor and tutor. With over 10 years experience of working with young people, adults, couples, families and groups.
She has worked in schools, family centres, employment support services and private practice.
The majority of clients she has worked with have experienced trauma and abuse with many also being in receipt of a psychiatric diagnosis.
As a tutor she is ensured that her students understand the difficulties of working within the current system, where in many settings services are only accessible to those in receipt of a diagnosis. Alongside teaching them to challenge the prevailing narrative of "disorder".

About Jamie-Lee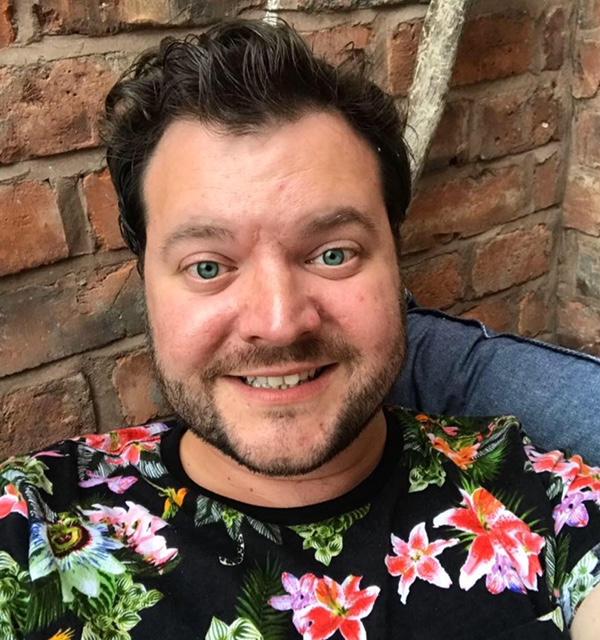 Jamie-Lee Tipping is a course leader on a counselling degree at a nationally recognised university. He is a qualified integrative counsellor who has been practicing for 8 years. Jamie-Lee's background is working as a Clinical Lead in the welfare sector, where he established a successful national counselling service which offers one to one and group support for job seekers experiencing emotional distress. His educational background includes various counselling specialisms including working with couples and supervision. He also offers private practice in Birmingham, this information can be sourced through the counselling directory.
What people have said about the event...
"The whole day has been a transformative experience. I have always been uncomfortable with labels but felt I had to go along with it. Now I feel empowered to offer the people I work with the option at least to explore alternative ways of understanding their pain." (Participant Birmingham)
"I feel like I am at the beginning of an exciting and liberating journey. Thank you Lucy" (Participant on Birmingham )
"I've been told I am ill for the best part of 20 years and given the 'meds' to go along with it. This has never felt right, now I know it isn't right." (participant Bristol)
"A Disorder for Everyone is not your average event. I have learnt that I need to unlearn! I am re-evaluating everything!" (Participant Birmingham)
"Everything about today has been validating, I really needed this course!" (participant Edinburgh)
"Lucy's straight forward, commonsense approach was just what I needed at the moment. Her message is simple: Listen to people, to their stories and help them make their own sense about their lives" (Participant Birmingham course)
"I have no idea what to make of it all, but I feel like i'm at the start of a mini personal revolution!" (participant London)
For in depth reviews and blogs on the event please check out the website
Venue
Carrs Lane Church Centre, B4 7sx
Making this event as accessible as possible to people who are unable to afford the fee / full fee is a key consideration for us. As a result we have been as efficient as possible and do not provided lunch or programmes etc. It is a 'no paper' event and all resouces and presentations are made available via the website via passwords afterwards.
We hope you support the decision to run the event cost effectively for this reason.
Some snaps of our AD4E London event - Amnesty International, 8th June 2017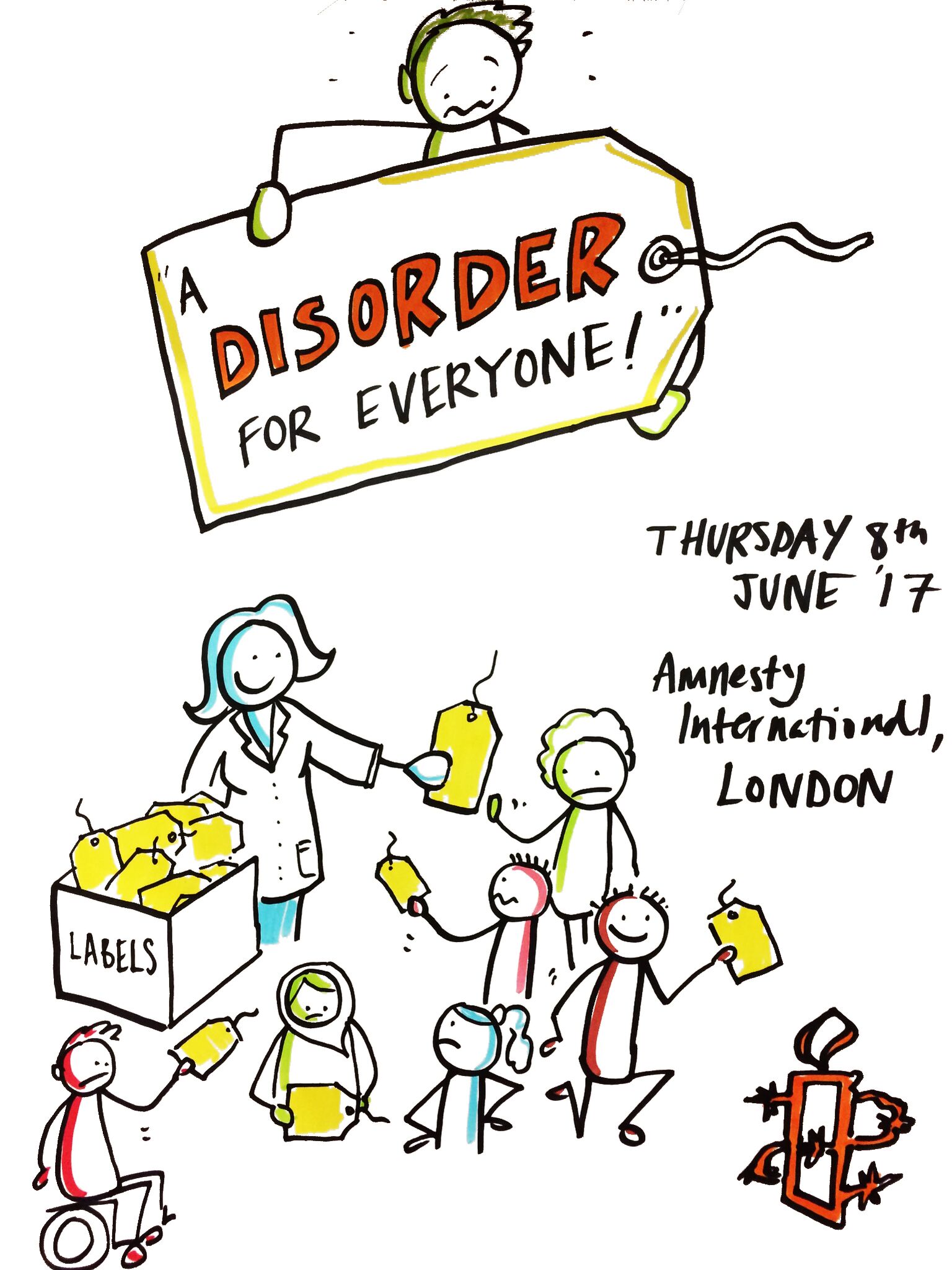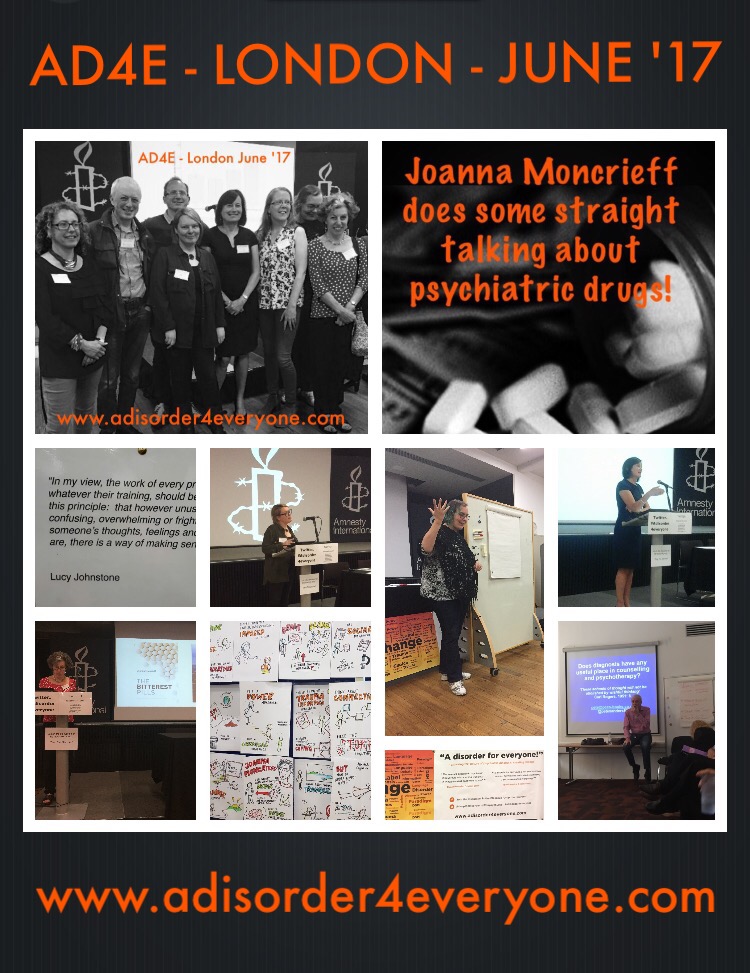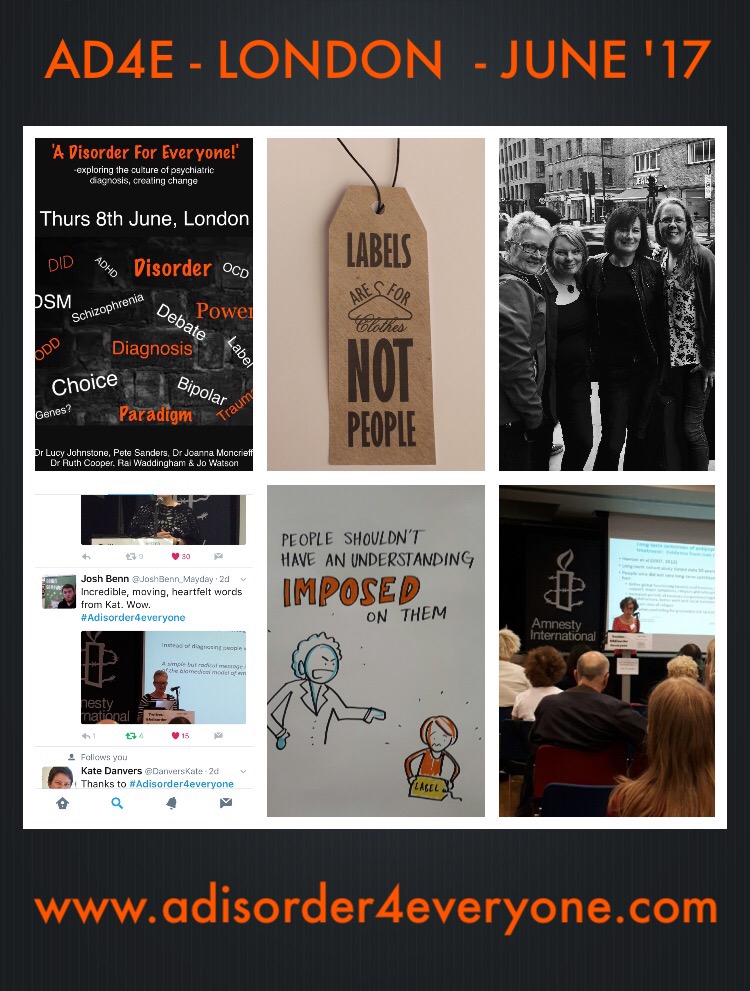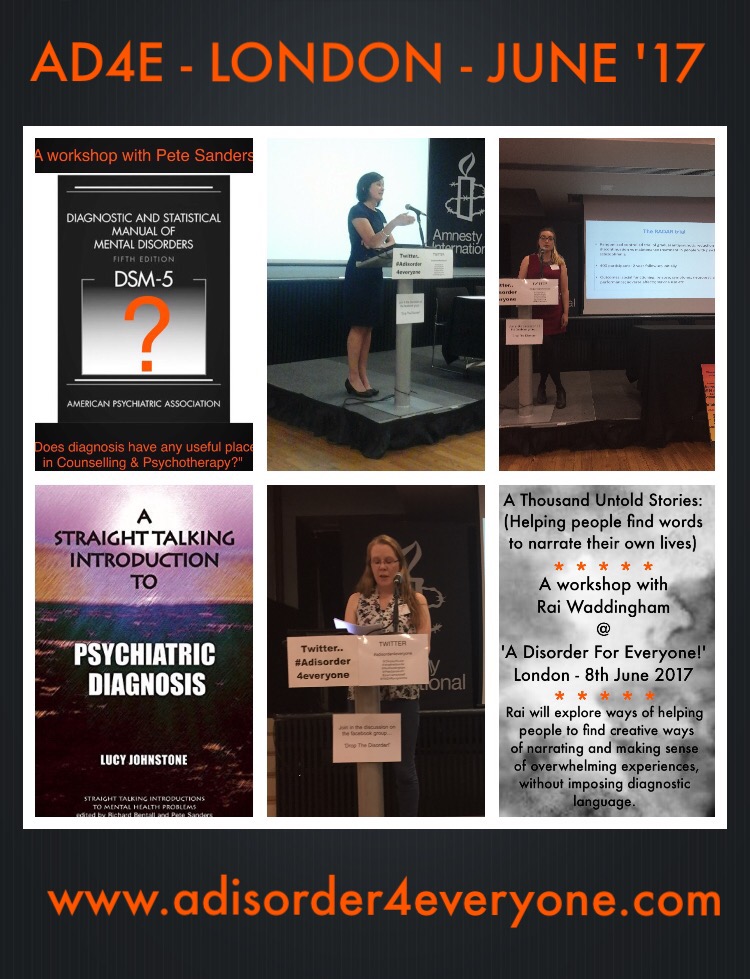 FOR MORE DETAILS, BLOGS, REVIEWS, PHOTOS, VIDEOS ETC ABOUT THIS EVENT PLEASE CHECK OUT THE AD4D WEBSITE
Our events feature numerous contributors and we cannot guarentee that every speaker booked will attend. If an advertised speaker cannot attend we will do our best to replace them with someone equally spectacular! :)