Event Information
Location
WV1 1LY
The University of Wolverhampton
The Chancellor's Hall, Wulfruna Street
Wolverhampton
WV1 1LY
United Kingdom
Description
"A Disorder for Everyone!" - Challenging the culture of psychiatric diagnosis and exploring non-pathologising alternatives in association with The University of Wolverhampton

AD4E is coming to Wolverhampton! This will be our 16th event!
Contributors confirmed so far include Dr Lucy Johnstone, Johann Hari, Prof Peter Kinderman, Dr Akima Thomas, Sally-Ann, Lydia Gribbin, Dr Sue Cunliffe, Dr Sami Timimi, Dave Traxson, Mica Gray, Jo Watson & Nollaig McSweeney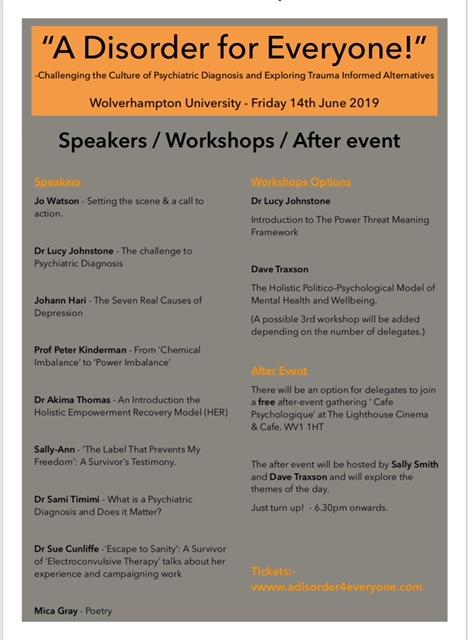 When you buy your ticket please consider donating a small amount via our "donation" option to support free and cheap places for people who can't afford to pay.

Watch our short video that tells you about the AD4E events here
Who Attends?
This day is for anyone who is interested in and concerned about the current debates in 'mental health.'
It provides a space to explore the critical questions of the day around the biomedical model and the narrative of 'diagnosis and disorder!'
Attendees from past AD4E events have included people who identify as the following :-
people with lived experience of emotional distress, supporters of people with lived experience, survivors, psychologists, journalists, activists, counsellors & psychotherapists, service users, service refusers, students & trainees, mental health support professionals, psychiatrists, managers, academics, researchers, and individuals with a general personal interest.
About the day
The event features not just professionals but people from a diverse range of backgrounds who have an essential contribution to make to the debate.
Lucy Johnstone presents the current debates and controversies about psychiatric diagnosis. It is increasingly acknowledged, even within the mental health establishment, that categories like 'schizophrenia', 'bipolar disorder' and 'personality disorder' lack validity. The assumption that distress is best understood as disease can have very serious consequences for the individual, their identity, and their path to recovery. In the morning Lucy will present alternatives to diagnosis which can help people to make sense of experiences of distress, however extreme, and which are based on working together to explore personal meaning. In the afternoon Lucy will introduce participants to the Power Threat Meaning Framework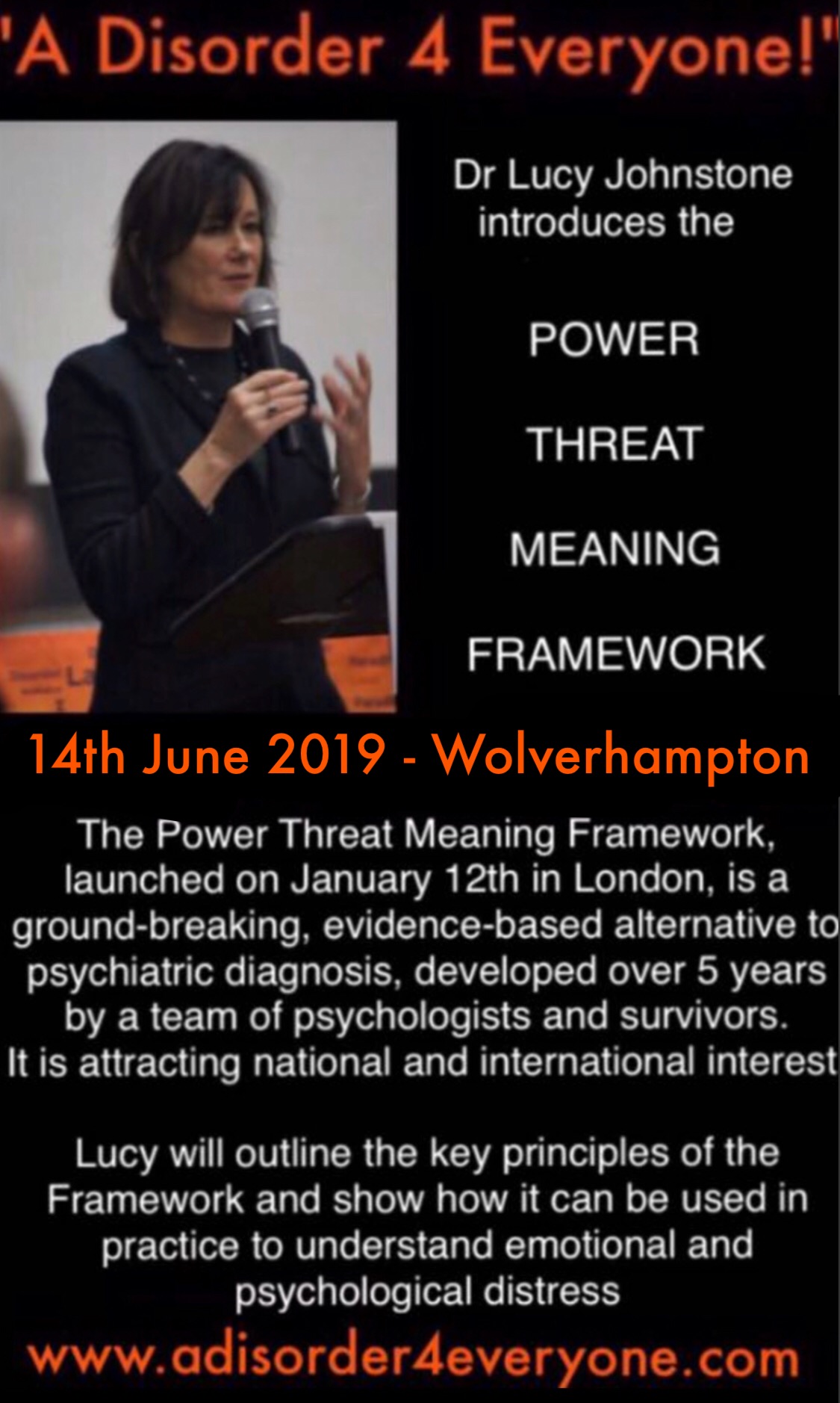 Check out the trailer for the Power Threat Meaning Framework Launch
About Lucy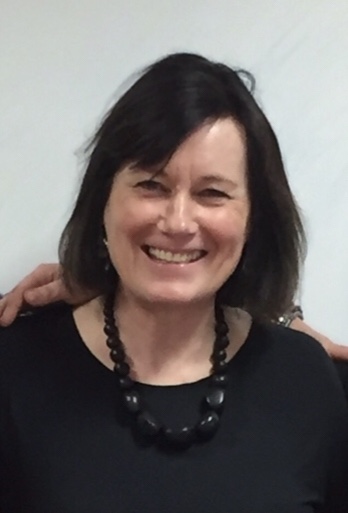 Dr Lucy Johnstone is a UK clinical psychologist, trainer, speaker and writer, and a long-standing critic of biomedical model psychiatry. She has worked in adult mental health settings for many years, alternating with academic posts. She is the former Programme Director of the Bristol Clinical Psychology Doctorate, a highly regarded course which was based on a critical, politically-aware and service-user informed philosophy, along with an emphasis on personal development.
Lucy has authored a number of books, (including 'Users and Abusers of Psychiatry, 2nd edn 2000) articles and chapters on topics such as psychiatric diagnosis, formulation, the psychological effects of ECT, and the role of trauma in breakdown.
Lucy was a contributor to the Division of Clinical Psychology 'Position Statement on Classification' 2013. She is currently convening a group of leading UK clinical psychologists and mental health experts who are working to develop an evidence-based and conceptually coherent alternative to the current diagnostic systems.
Lucy's book 'A Straight Talking Introduction to Psychiatric Diagnosis is available here:

& check out Lucy's articles for Mad in america here
Read Lucy & Jo's article in BACP's Therapy Today (April '17)
About Jo
Jo Watson is a psychotherapist and activist with a history in the U.K. Rape Crisis movement of the 1990's. She has worked therapeutically for the last 24 years with those who have been victims of sexual abuse /violence and has campaigned on survivor issues for the past 3 decades.
Jo actively challenges the biomedical model of 'mental health', arguing that emotional distress and suffering is primarily a result of what people have experienced, which all too often arises within social injustices that need to be named. She campaigns against the pathologising of people via the labels of psychiatry and promotes trauma informed responses to emotional distress that help people to tell their stories and make meaning and connections.

Jo is the organisor of "A Disorder For Everyone!" , a one day event that platforms a growing team of allies made up of survivors, activists, professionals, academics, artists, jounalists etc from around the UK and beyond.
AD4E It is now in its 3rd year of touring the UK, challenging the 'diagnosis and disorder' approach.
Jo founded the facebook group 'Drop The Disorder!' in September 2016 as a place where the issues surrounding the biomedical model can be discussed.
Jo presently represents the United Kingdom Council for Psychotherapy (UKCP) on a steering committee for the All-Party Parliamentary Group for Prescribed Drug Dependence working on creating guidelines for psychological therapists on prescribed psychoactive drugs.

She is part of the Mad in the U.K. team as well as being a founding member of 'United for Integrity in Mental Health' (UIMH) due to be launched in 2019.
Listen to Jo's poem 'I'm With Her'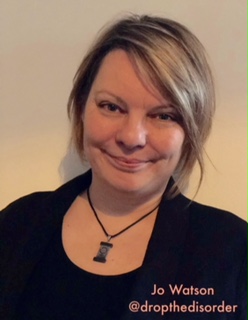 www.jowatsonpsychotherapy.co.uk
Twitter - @dropthedisorder
AD4E website: www.adisorder4everyone.com
Read about how the event came about in Jo's Mad in America' blog!
About Nollaig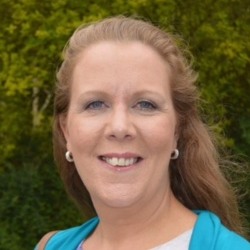 Nollaig McSweeney qualified as a mental health nurse in the UK in 1997 and worked in acute psychiatry for quite some time before she realised that the so-called 'science' behind it was highly questionable. This insight was largely sparked by reading Rosenhan's 1973 study – On Being Sane in Insane Places. Nollaig is a valued member and contributor of "Drop the disorder' facebook group and is an activist for change.
About Johann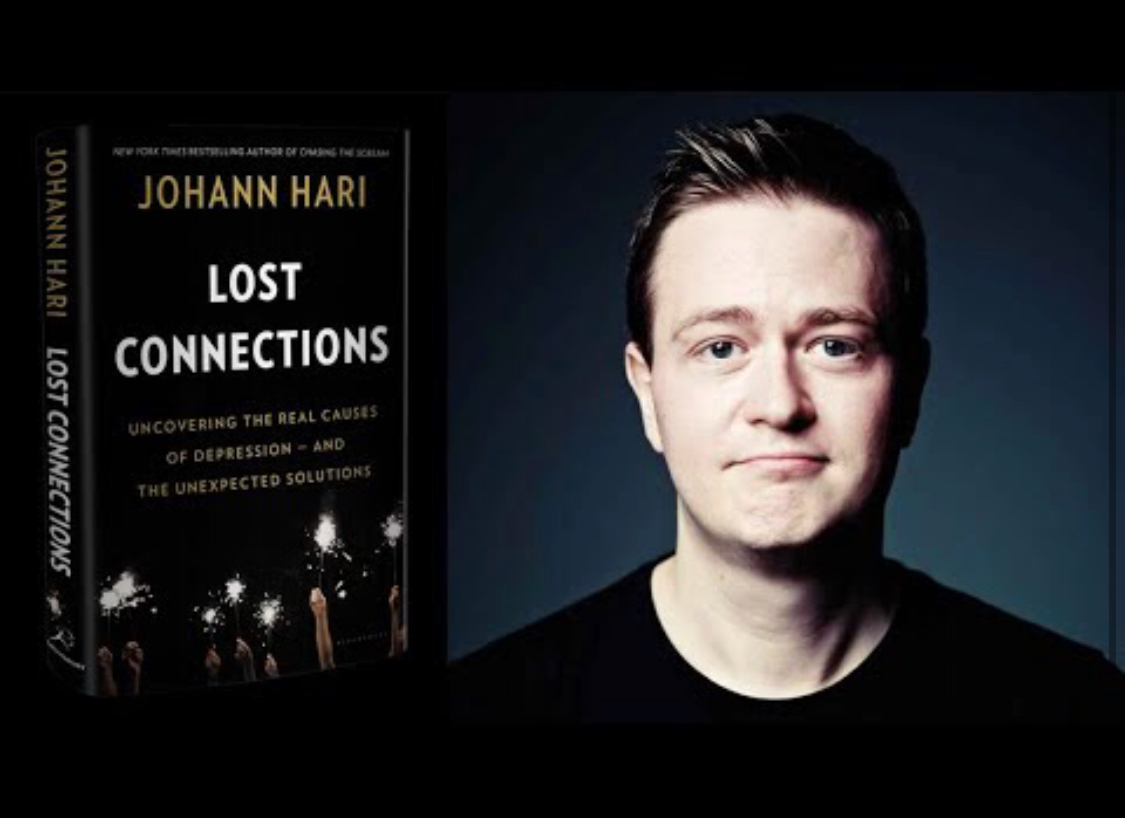 Johann Hari is the author of two New York Times best-selling books. His first, 'Chasing the Scream: the First and Last Days of the War on Drugs', is currently being adapted into a major Hollywood feature film, and into a non-fiction documentary series. His most recent book, 'Lost Connections: Uncovering The Real Causes of Depression – and the Unexpected Solutions' is being translated into 17 languages and has been praised by a very broad range of people, from Hillary Clinton to Tucker Carlson, from Elton John to Naomi Klein.
He gave one of the most-viewed TED talks of all time: his talk, 'Everything You Think You Know About Addiction is Wrong', has (along with the animation based on it) been viewed more than 25 million times.
He has written over the past seven years for some of the world's leading newspapers and magazines, including the New York Times, the Los Angeles Times, the Guardian, the Spectator, Le Monde Diplomatique, the Melbourne Age, and Politico. He is a regular panellist on HBO's Realtime With Bill Maher.
Johann was twice named 'National Newspaper Journalist of the Year' by Amnesty International. He has also been named 'Cultural Commentator of the Year' and 'Environmental Commentator of the Year' at the Comment Awards. He lives half the year in London, and spends the other half of the year traveling to research his books.
To read about what Johann is working on now, and what you can do to support him, please click here.
When Johann Hari's GP prescribed him the SSRI Seroxat at the age of 18 he explained to him that depression is a brain disease and that drugs were the only cure he needed.
Johann said it that it was only years later, in the course of writing his book 'Lost Connections: Uncovering The Real Causes of Depression',
that someone pointed out all of the questions his doctor didn't ask that day
Such as..
'Is there any reason you might be feeling so distressed?'
'What's been happening in your life?'
'Is there anything hurting you that we might want to change?'
Johann said he might not have been able to answer but in any case, he wasn't asked, and he didn't even wonder why not.
He goes on to tell readers that for the next 13 years doctors kept writing out prescriptions. No one ever asked.
In his AD4E keynote speech Johann will present his view that there are 9 causes of depression as well as his thoughts on psychiatric diagnosis and on how Western society is tragically failing its most vulnerable people.

About Akima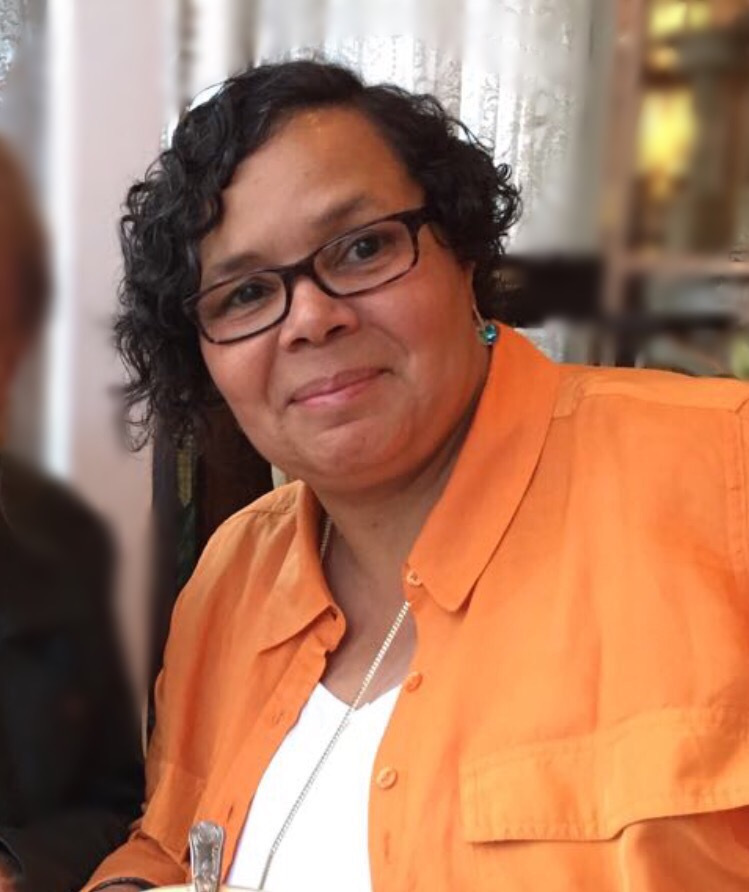 Dr Akima Thomas OBE is a feminist psychotherapist & activist and comes from a background in nursing and social work. Founder and Clinical Director of Women and Girls Network a holistic therapeutic service working with women and girls surviving gendered violence. Akima has pioneered working from a trauma informed approach and has developed a strengths based non pathologising clinical model; the Holistic Empowerment Recovery Model (HER) integrating healing of mind body and spirit. More recently Akima has researched women's healing journey chronicling their strategies of resistance rebellion and resilience to ensure survival.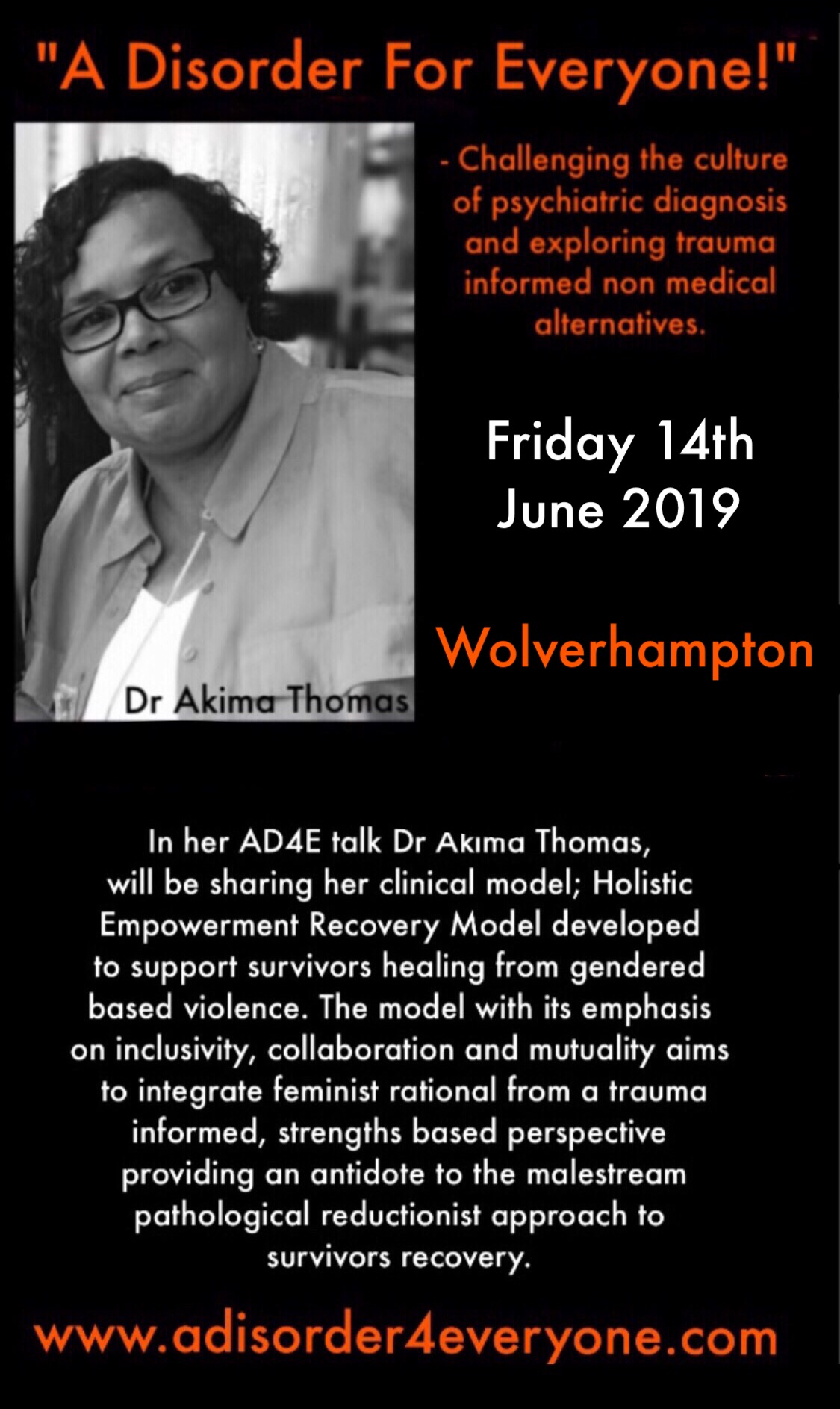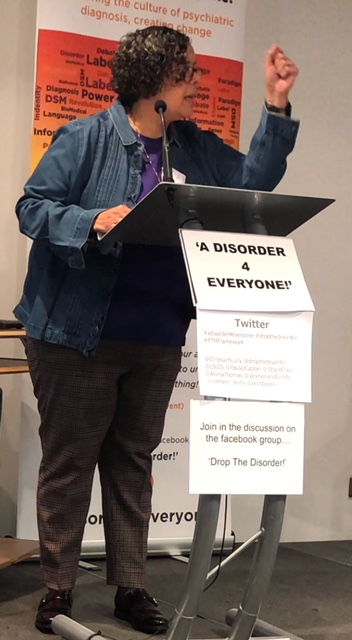 About Peter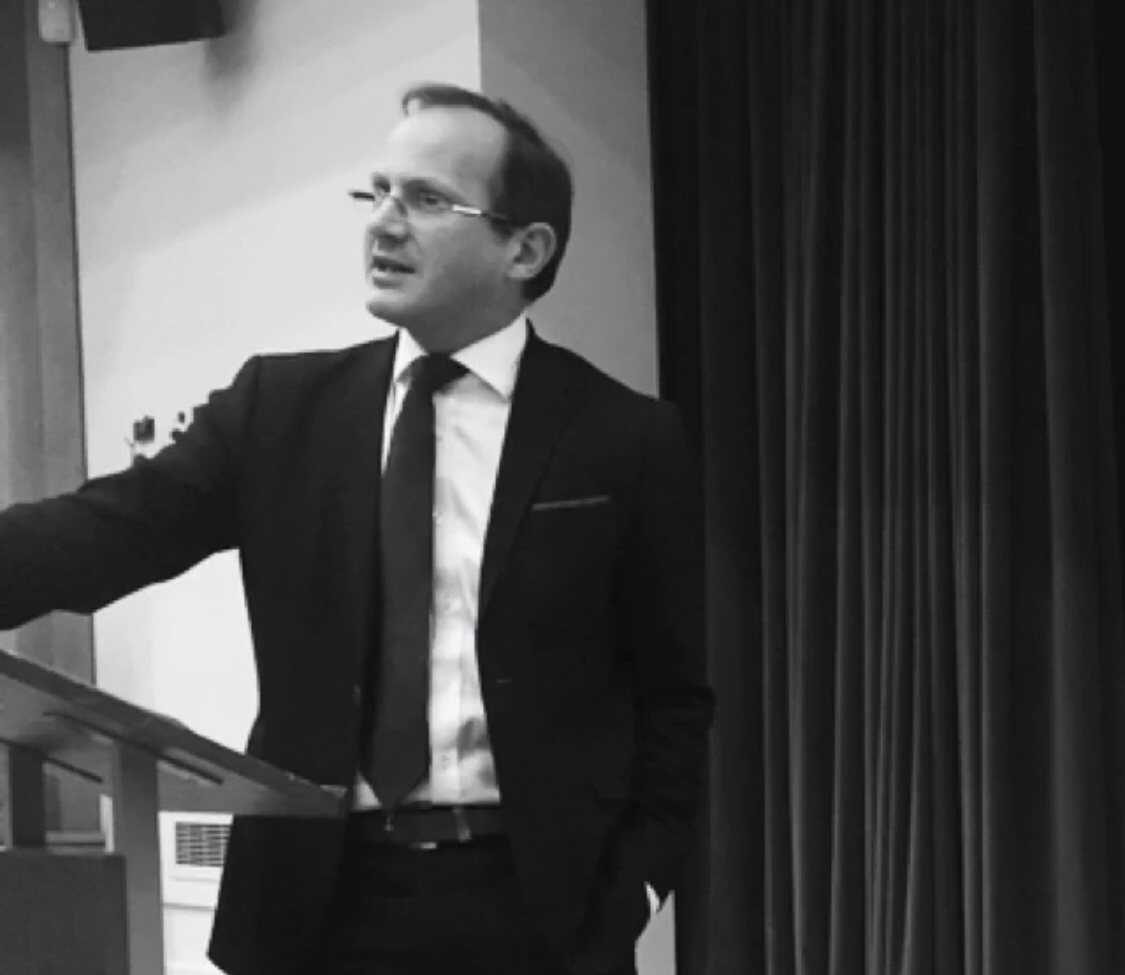 Peter Kinderman is Professor of Clinical Psychology at the University of Liverpool and Vice President of the British Psychological Society.
His research interests are in psychological processes underpinning wellbeing and mental health. He has published widely on the role of psychological factors as mediators between biological, social and circumstantial factors in mental health and wellbeing, and has received significant research grant funding – most recently from the Economic and Social Research Council (ESRC), to lead a three-year evidence synthesis programme for the 'What Works Centre for Wellbeing', exploring the effectiveness of policies aimed at improving community wellbeing and from the National Institute for Health Research to investigate the effectiveness of human rights training in dementia care. His most recent book, 'A Prescription for Psychiatry', presents his vision for the future of mental health services. You can follow him on Twitter as @peterkinderman.
A Prescription for Psychiatry: Why We Need a Whole New Approach to Mental Health and Wellbeing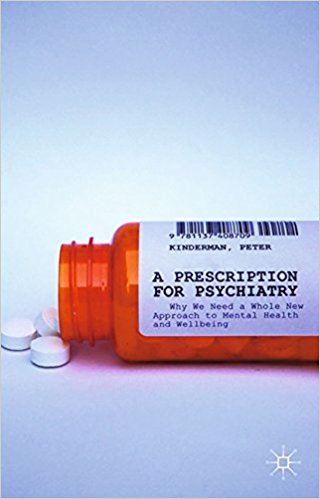 'Drop the language of disorder': http://ebmh.bmj.com/content/16/1/2
https://www.futurelearn.com/courses/mental-health-and-well-being/
Abstract from Peter
When Anne Cooke and colleagues published the British Psychological Society report "Understanding Psychosis" in 2010, it was both widely praised and vilified, with the former President of the American Psychiatric Association, Jeffrey Lieberman, furious that the report could have the effect of: "challenging the veracity of diagnoses and giving people who have symptoms of a mental disorder, license to doubt that they may have an illness and need treatment".
I hope very much that this is true. And we've seen significant progress since 2010. John Read, Richard Bentall, Jo Moncrieff and I published 'Drop the language of disorder' in 2012, and we've seen popular online courses (our own 'psychology and mental health' course here at Liverpool has now had over 100,000 people join as learners), textbooks such as John Cromby, Dave Harper and Paula Reavey's 'Psychology Mental Health and Distress', TV programmes such as 'Why did I go mad?' with Rai Waddingham, Jacqui Dillon and Eleanor Londgen, the 'Mad in America' phenomenon and of course this series of events.
The tide seems to be shifting from Dr Leiberman's position. In June of this year, the United Nations Special Rapporteur on the right of everyone to the enjoyment of the highest attainable standard of physical and mental health, Dainius Pūras, argued that: "...a reductive neurobiological paradigm causes more harm than good, undermines the right to health, and must be abandoned…. There is a need of a shift in investments in mental health, from focusing on "chemical imbalances" to focusing on "power imbalances and inequalities."
In my view, these are genuine auguries of a positive change, but it is worth reflecting that this movement bears few hallmarks of academic scientific or medical advancement, where academic arguments are won and changes ensue, and feels much more like a civil rights struggle, with citizens asserting their rights to humane care and the protection of their fundamental human rights.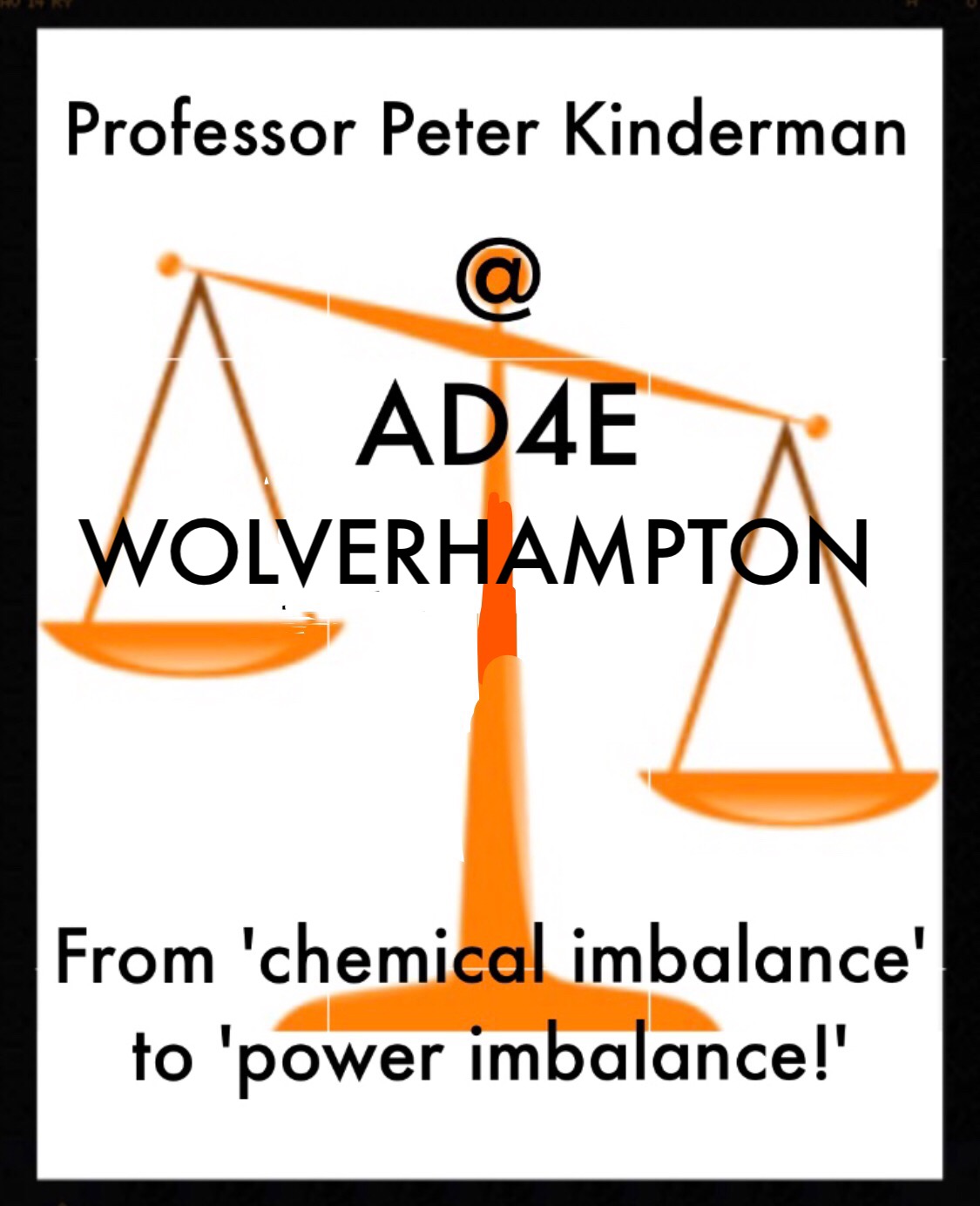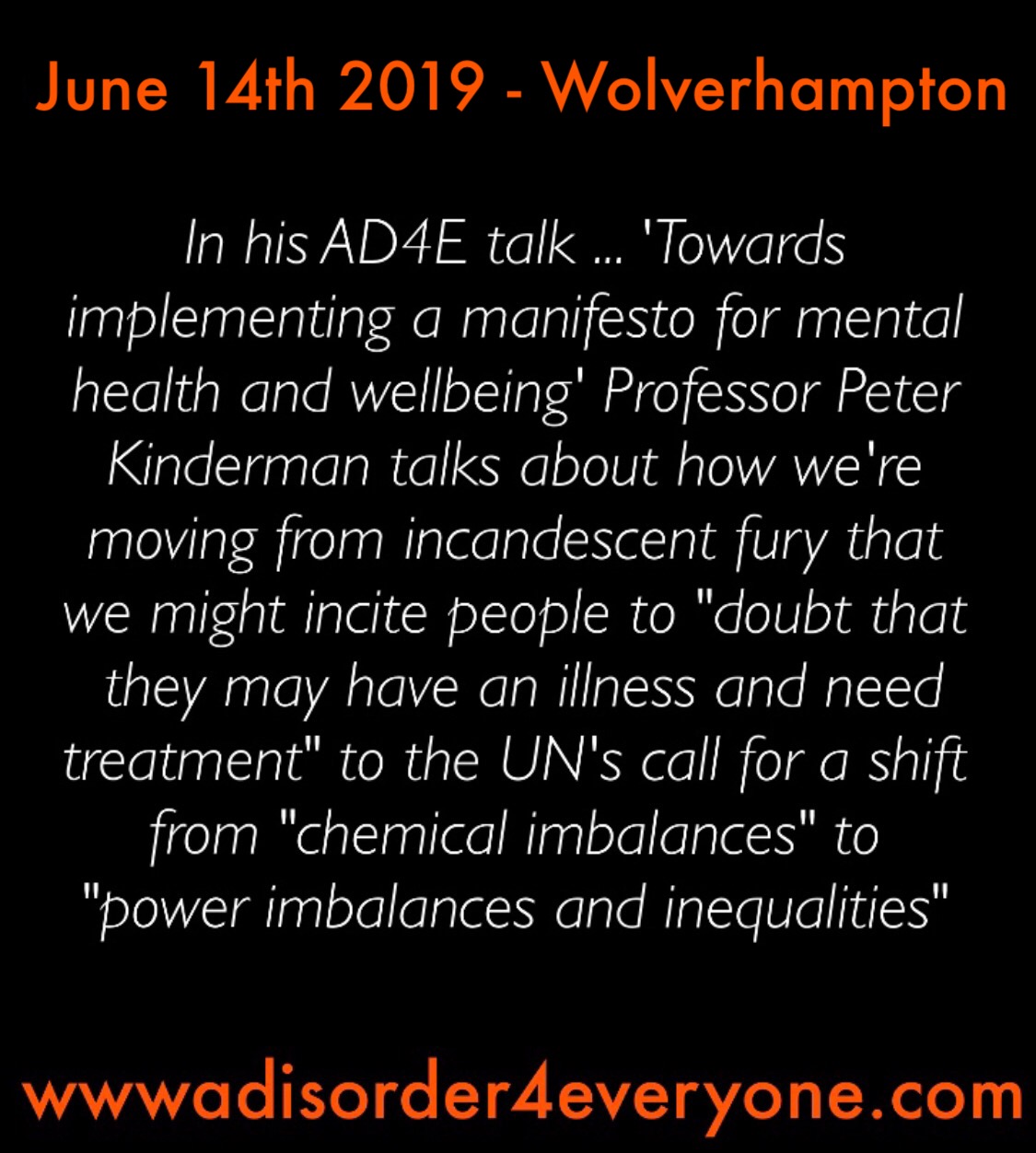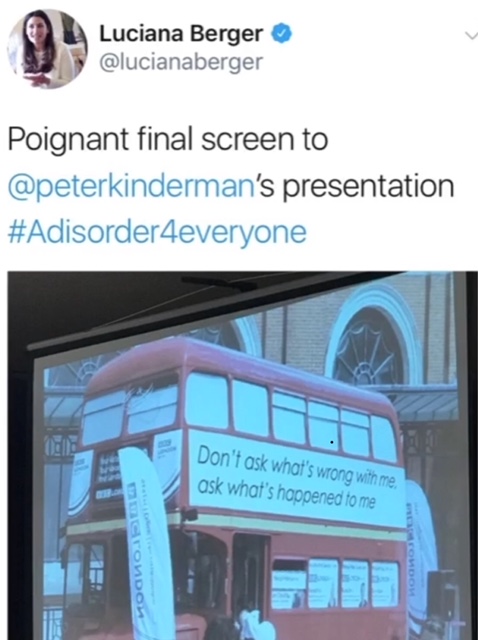 About Sally-Ann
Sally-Ann is a survivor of years of child abuse who now as an adult has been labelled with a 'personality disorder' Sally shares her story 'Trapped' - The label that prevents my freedom' - My experience of being labelled 'disordered' after trauma, telling us about the devastating impact of this diagnosis.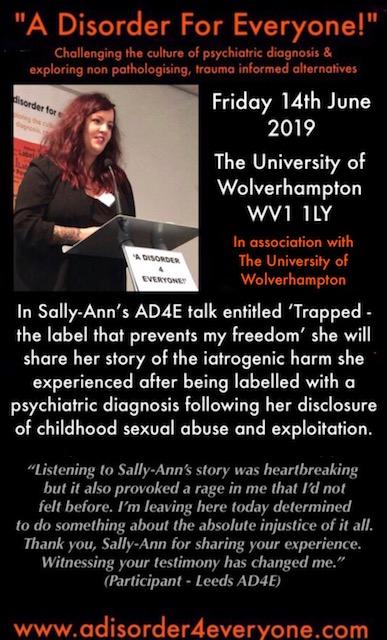 About Sami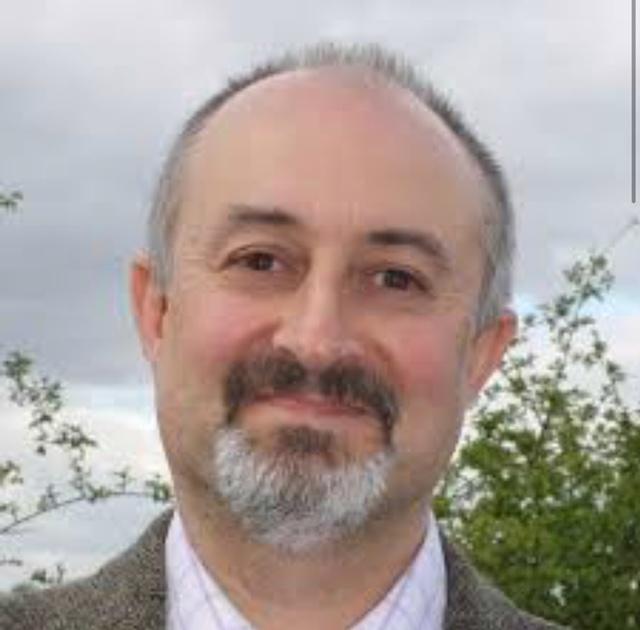 Sami Timimi is a Consultant Child and Adolescent Psychiatrist and Director of Medical Education in the National Health Service in Lincolnshire and a Visiting Professor of Child Psychiatry and Mental Health Improvement at the University of Lincoln, UK. He writes from a critical psychiatry perspective on topics relating to mental health and childhood and has published over a hundred and thirty articles and tens of chapters on many subjects including childhood, psychotherapy, behavioural disorders and cross-cultural psychiatry. He has authored 4 books including Naughty Boys: Anti-Social Behaviour, ADHD and the Role of Culture, co-edited 4 books including, with Carl Cohen, LibratoryPsychiatry: Philosophy, Politics and Mental Health, and co-authored 2 others including, with Neil Gardiner and Brian McCabe, The Myth of Autism: Medicalising Men's and Boys' Social and Emotional Competence.


What is a psychiatric diagnosis and does it matter?

Sami will explain why technically speaking there is no such thing as a psychiatric diagnosis. The creation of a mythology of mental illness that lacks scientific credibility has led todominant beliefs and practices facilitating the rapid growth of psychiatric diagnoses and the tendency to deal with what is conceptualised as aberrant behaviour or emotions through technical – often pharmaceutical – interventions; a phenomenon Sami refers to as the 'McDonaldization' of mental health. His presentation will outline the lack of evidence for supporting (or otherwise) conceptualising what we think of as mental 'disorders' as being the result of biomedical or psychological abnormalities. Not surprisingly research shows that poor outcomes are achieved by current mainstream mental health services adding urgency to the task of developing services that reject the use of diagnostic pathways.

About Dave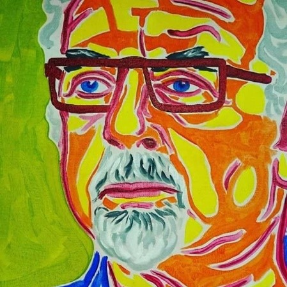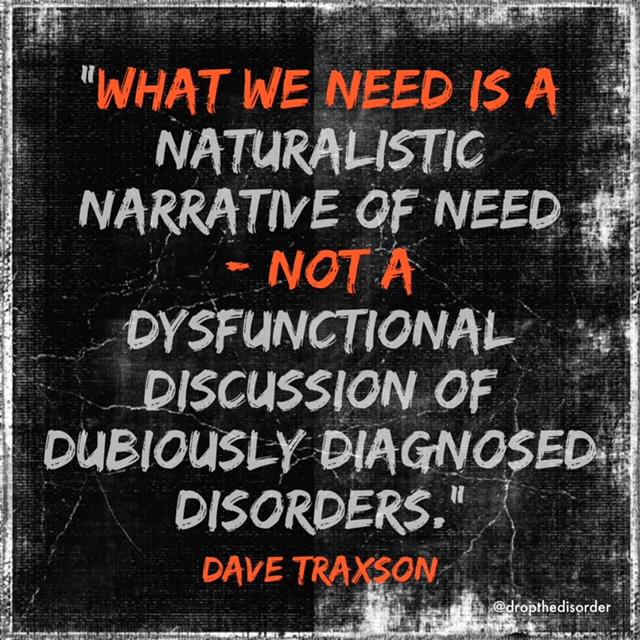 Dave Traxson will share an exciting discursive tool that has been developed in the West Midlands for mapping and understanding the cumulative sources and triggers for mental distress in vulnerable young people and adult populations called 'The Holistic Politico-Psychological Model of Mental Health and Wellbeing.' It has been used as a core ingredient of a number of successful training initiatives in the West Midlands and beyond nationally and internationally. Participants will receive a non-copywrited version of the model and an accompanying article and will be encouraged to utilise the resource in their various settings as a part of their work on Psychological Formulation.
About Mica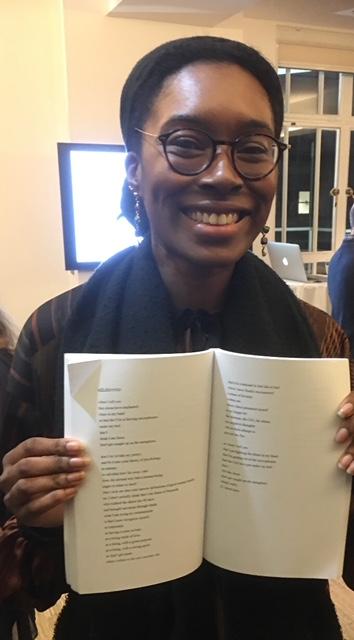 Mica Gray currently works in Birmingham as an Assistant Psychologist completing assessments and triage for local CAMHS services. She also write poems based around her own lived experience of 'psychosis'. Mica is very interested in helping others who have had this experience reclaim their own narratives as they move towards healing through developing programs and spaces that will facilitate this work. Her poems are from a poetry collection 'When Daisies Talk' that will be available on Amazon from 15th Feb 2019.
https://www.facebook.com/events/2084235665004639/?ti=icl
What people have said about the event...
"The whole day has been a transformative experience. I have always been uncomfortable with labels but felt I had to go along with it. Now I feel empowered to offer the people I work with the option at least to explore alternative ways of understanding their pain." (Participant Birmingham)
"I feel like I am at the beginning of an exciting and liberating journey. Thank you Lucy" (Participant on Birmingham )
"I've been told I am ill for the best part of 20 years and given the 'meds' to go along with it. This has never felt right, now I know it isn't right." (participant Bristol)
"A Disorder for Everyone is not your average event. I have learnt that I need to unlearn! I am re-evaluating everything!" (Participant Birmingham)
"Everything about today has been validating, I really needed this course!" (participant Edinburgh)
"Lucy's straight forward, common sense approach was just what I needed at the moment. Her message is simple: Listen to people, to their stories and help them make their own sense about their lives" (Participant Birmingham course)
"I have no idea what to make of it all, but I feel like i'm at the start of a mini personal revolution!" (Participant London)
"I arrived today with two 'illnesses', I'm leaving with the knowledge that all my pain and distress makes total sense." (Participant Liverpool)
"Inspirational, exciting but most of all hopeful" (Participant Brighton)
Check our Counsellor Cath Norris talking about her experience of AD4E
Professor Peter Kinderman's thoughts about the events
The musical slideshow of our Manchester event!
A review written by participant Monica Glover about our Birmingham event in April 2018
For in depth reviews please check out the website
Venue
The University of Wolverhampton ( room/building to be confirmed)
Wolverhampton
WV1 1 LY
Making this event as accessible as possible to people who are unable to afford the fee / full fee is a key consideration for us. As a result we have been as efficient as possible and do not provided lunch or programmes etc. It is a 'no paper' event and all resouces and presentations are made available via the website via passwords afterwards.
We hope you support the decision to run the event cost effectively for this reason.
AD4E London - Amnesty International, 8th June 2017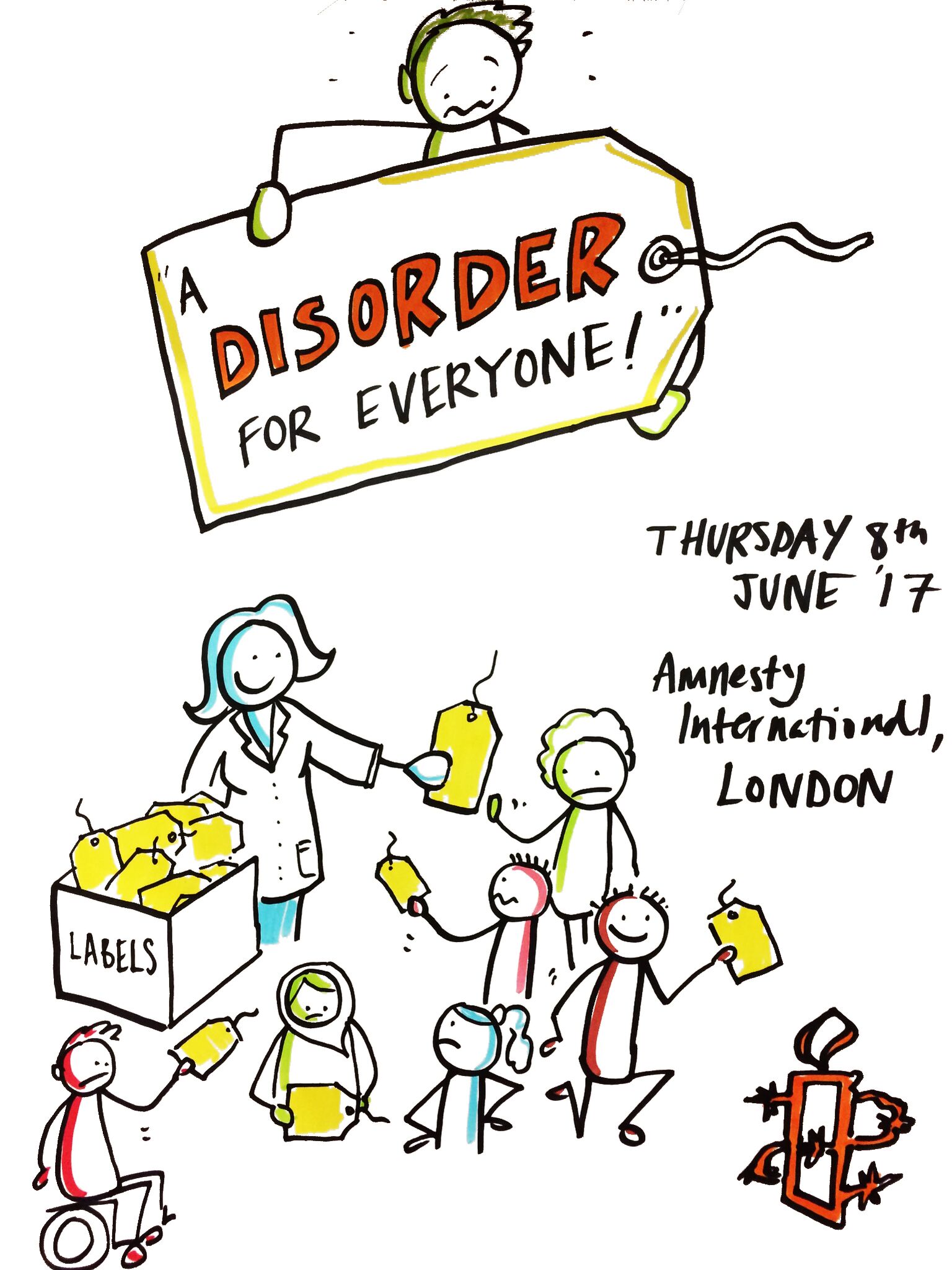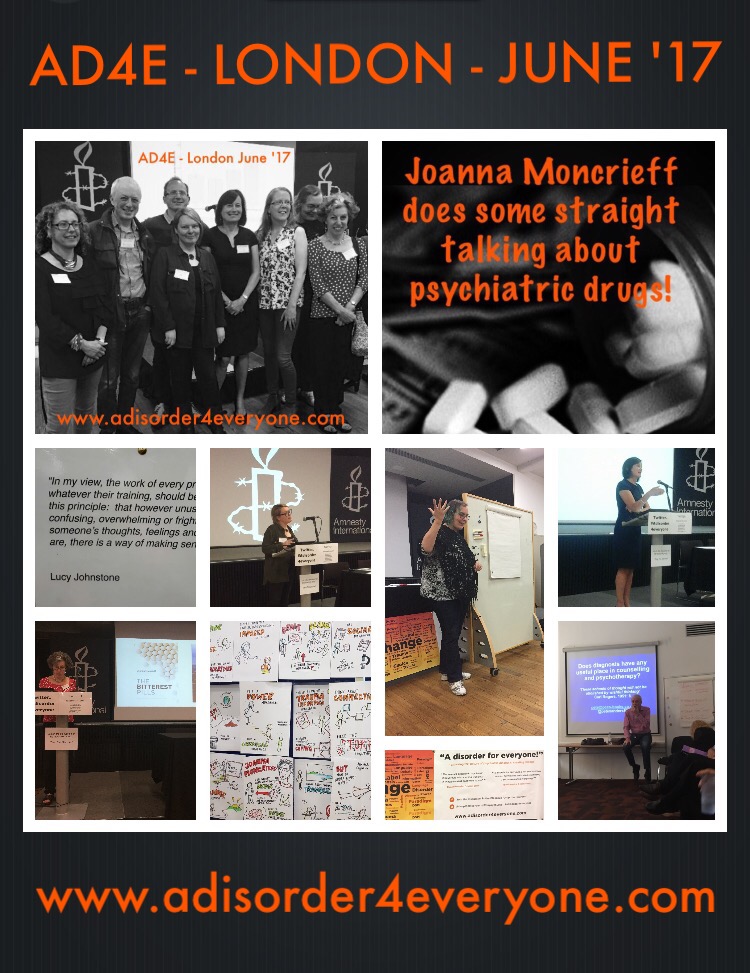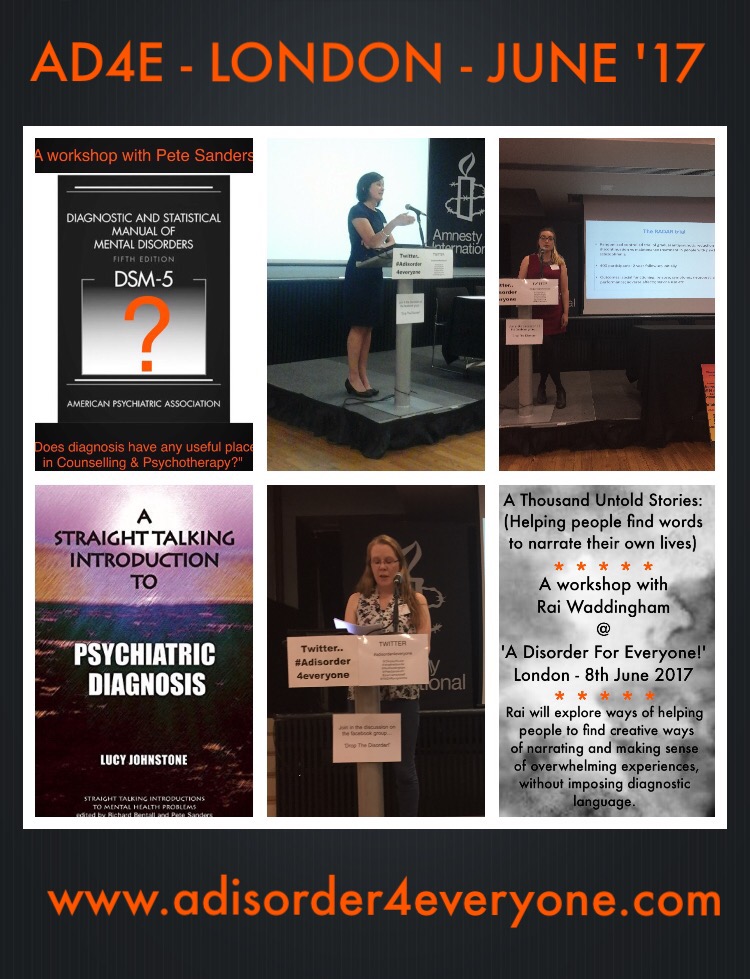 AD4E Birmingham April 2018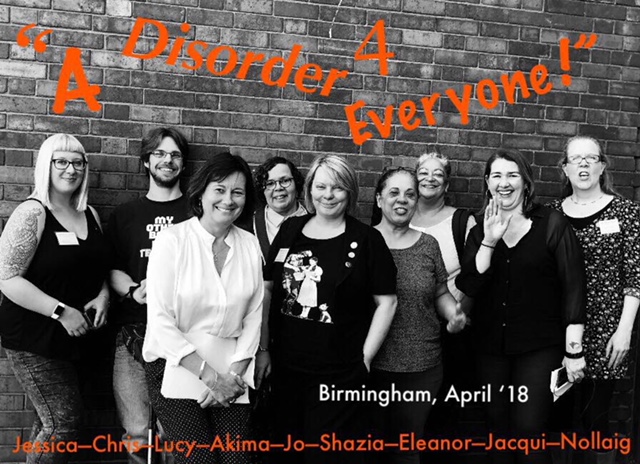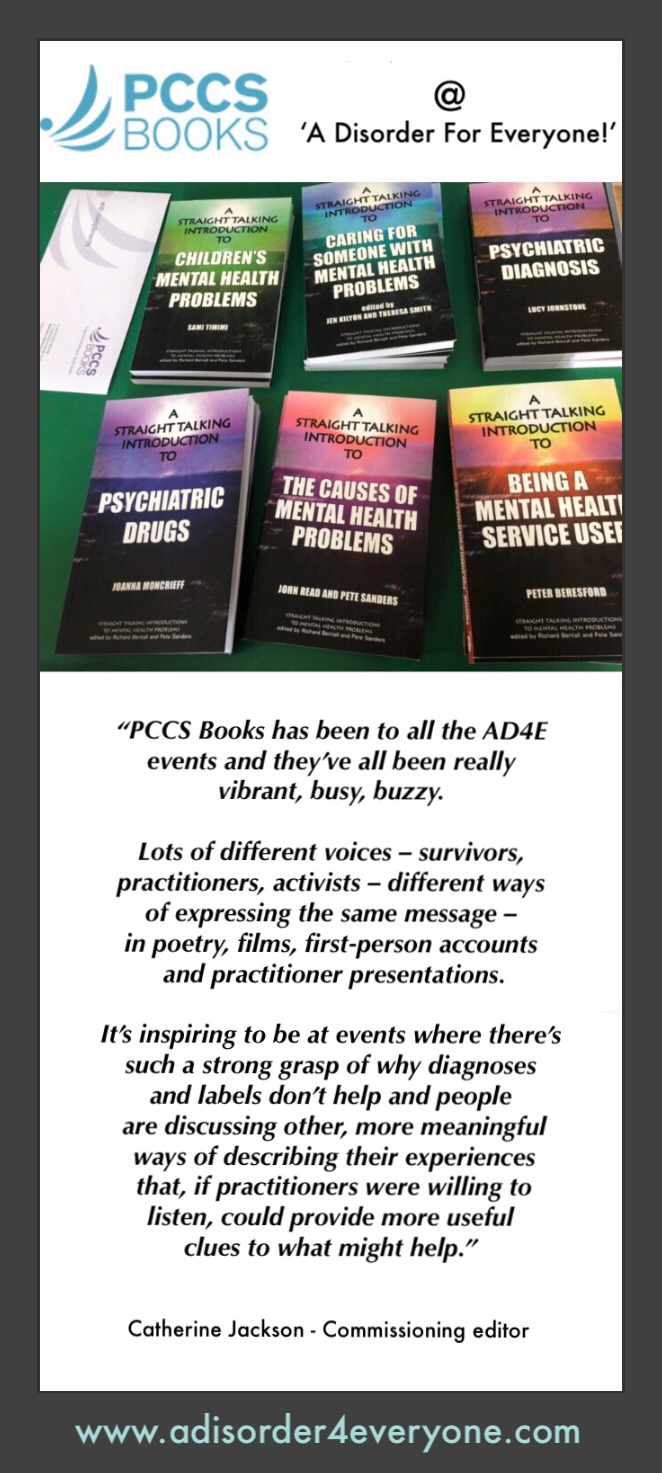 FOR MORE DETAILS, BLOGS, REVIEWS, PHOTOS, VIDEOS ETC ABOUT THIS EVENT PLEASE CHECK OUT THE AD4D WEBSITE
Our events feature numerous contributors and we cannot guarentee that every speaker booked will attend. If an advertised speaker cannot attend we will do our best to replace them with someone equally spectacular! :)
Date and time
Location
WV1 1LY
The University of Wolverhampton
The Chancellor's Hall, Wulfruna Street
Wolverhampton
WV1 1LY
United Kingdom