Description
"A Disorder for Everyone!" - Exploring the culture of psychiatric diagnosis, creating change. (In association with Mind in Camden)
Contributors include Dr Lucy Johnstone, Jo Watson, Rai Waddingham and Pete Sanders - There will also be a talk by Dr Joanna Moncrieff and Dr Ruth Cooper (details below)
This one day Continuing Professional Development (CPD) event is for everyone who is interested in the current debates around mental health. It aims to attract psychologists, counsellors, service users, psychotherapists, mental health support professionals, psychiatrists, people with lived experience, managers and individuals with a personal interest.
The day provides a space to explore the critical questions of the day around the biomedical model in mental health.
Lucy Johnstone will summarise current debates and controversies about psychiatric diagnosis. It is increasingly acknowledged, even within the mental health establishment, that categories like 'schizophrenia', 'bipolar disorder' and 'personality disorder' lack validity. The assumption that distress is best understood as disease can have very serious consequences for the individual, their identity, and their path to recovery. Lucy will present alternatives to diagnosis which can help clients to make sense of experiences of distress, however extreme, and which are based on working together to explore personal meaning. Joanna and Ruth will talk at the end of the morning session and the aftenoon session will offer a choice of workshops.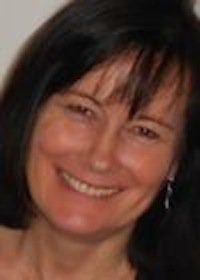 About Lucy
Dr Lucy Johnstone is a UK clinical psychologist, trainer, speaker and writer, and a long-standing critic of biomedical model psychiatry. She has worked in adult mental health settings for many years, alternating with academic posts. She is the former Programme Director of the Bristol Clinical Psychology Doctorate, a highly regarded course which was based on a critical, politically-aware and service-user informed philosophy, along with an emphasis on personal development.
Lucy has authored a number of books, (including 'Users and Abusers of Psychiatry, 2nd edn 2000) articles and chapters on topics such as psychiatric diagnosis, formulation, the psychological effects of ECT, and the role of trauma in breakdown.
Lucy was a contributor to the Division of Clinical Psychology 'Position Statement on Classification' 2013. She is currently convening a group of leading UK clinical psychologists and mental health experts who are working to develop an evidence-based and conceptually coherent alternative to the current diagnostic systems.
Her new book, A Straight-Talking Introduction to Psychiatric Diagnosis, is available via the link below
http://www.amazon.co.uk/gp/aw/d/1906254664/
https://www.madinamerica.com/author/ljohnstone/
Twitter - @ClinpsychLucy
About Jo
Jo Watson is a psychotherapist, trainer and activist who started out in the survivor and rape crisis movements of the 1990's. She has worked therapeutically for the last 20 years with people who have experienced trauma. Jo actively challenges the biomedical model in mental health both inside and outside of her work and links emotional distress to psycho-social causes. (Trauma, oppression, lack of positive attachment etc)
Jo believes that in many cases the identification with a 'diagnosis' is damaging and counterproductive to a satisfactory healing process and that alternative routes to understanding should be offered.
Jo founded the facebook group 'Drop The Disorder!' in September 2016 as a place where the issues surrounding the biomedical model can be discussed. Jo is organising and promoting "A Disorder For Everyone!" which is presently making its way around the UK!
www.jowatsonpsychotherapy.co.uk Twitter - @JWpsychotherapy
Read about how the event came about in Jo's Mad in America' blog!
About Rai
Rai Waddingham is a trainer and consultant specialising in developing respectful approaches to supporting those who struggle with voices, visions, overwhelming beliefs and post-traumatic reactions. She managed the London Hearing Voices Project from 2007 - 2015, launching projects to support people in prisons and secure settings who hear voices, as well as Voice Collective - the young people's hearing voices project. Rai hears voices, sees visions and - during her 20s - spent years in hospital diagnosed with schizophrenia/schizoaffective disorder. She credits the Hearing Voices Network with helping her make sense of her experiences and reclaiming her life. She no longer identifies with these diagnoses, and feels lucky to live a life that she loves. Rai is Chair of Intervoice, a trustee of the English Hearing Voices Network, an executive committee member for ISPS (International Society for Psychological and Social Approaches to Psychosis) and working with families as part of Open Dialogue UK. For more information, see www.behindthelabel.co.uk
Rai will be presenting some of her work to open the event in the morning as well as offering a workshop in the afternoon.
Rai Waddingham

About Pete
Pete Sanders spent over 35 years practising as a counsellor, educator and clinical supervisor. During that time he was the course leader on three BACP recognised courses, was centrally involved in establishing and running the BACP Trainer Accreditation Scheme. He has written, co-written and edited numerous books, chapters and papers on many aspects of counselling, psychotherapy and mental health. He has given keynote addresses at several UK and European conferences and continues to have active interest in developing person-centred theory, the politics of counselling and psychotherapy, and the demedicalisation of distress. He is a pre-therapy/contact work trainer and trustee of the Soteria Network UK.
Pete's books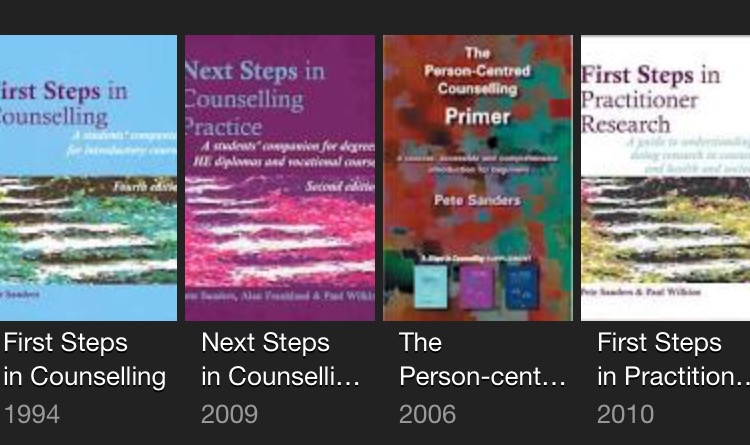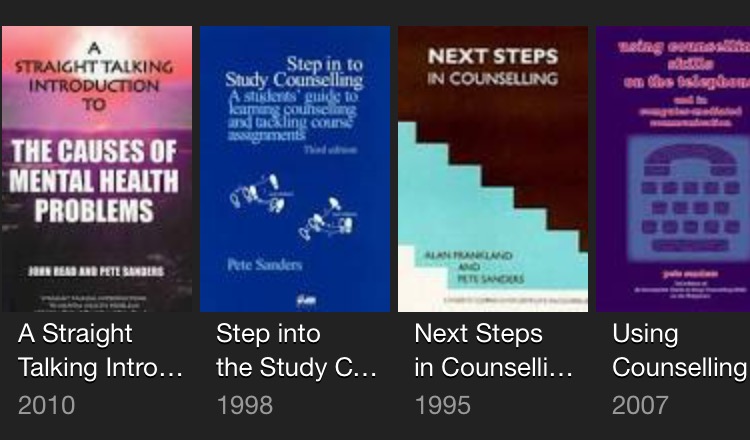 Pete will be offering an afternoon workshop entitled...
'Does diagnosis have any useful place in counselling and psychotherapy?'
Record numbers of citizens are being diagnosed with depression and a burgeoning list of mental 'illnesses' and treated with chemicals. Until counselling and psychotherapy deal with the elephant in the room – medicalisation and associated apparatus like diagnosis – it will always be part of the problem, destined to forever be ambulance chasing instead of truly helping alleviate the distress of ordinary people. Can counselling/psychotherapy save itself? Let's see if we can come up with a plan.
Pete Sanders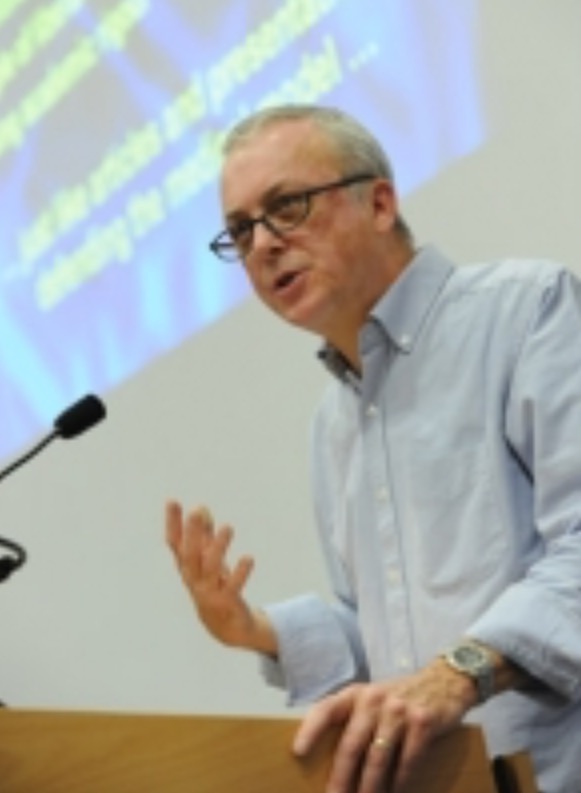 About Joanna
Dr Joanna Moncrieff is a Reader in Critical and Social Psychiatry at University College London, and works as a consultant in community psychiatry in North East London Foundation Trust. She has researched and written about theories of drug action, the subjective experience of taking psychiatric drugs, decision making, the history of drug treatment and the history, politics and philosophy of psychiatry more generally. She is currently leading the large, government-funded RADAR research programme (Research into Antipsychotic Discontinuation And Reduction). She is one of the founders and the co-chair person of the Critical Psychiatry Network. She is author of The Bitterest Pills: the troubling story of antipsychotic drugs, and The Myth of the Chemical Cure (Palgrave Macmillan) and A Straight Talking Introduction to Psychiatric Drugs (PCCS Books). She is co-editor of Demedicalising Misery and Demedicalising Misery volume II (Palgrave Macmillan).
We are delighted to welcome Joanna Moncrieff and her colleague Dr Ruth Cooper to 'A Disorder for Everyone!' in London
Joanna will talk about the misinformation she believes exists around psychiatric drugs.
Following this Joanna and Ruth will talk about the pros and cons of antipsychotic treatment and describe the RADAR study, a large, government-backed trial to explore the effects of gradual and supported antipsychotic reduction and discontinuation.
Dr Joanna Moncrieff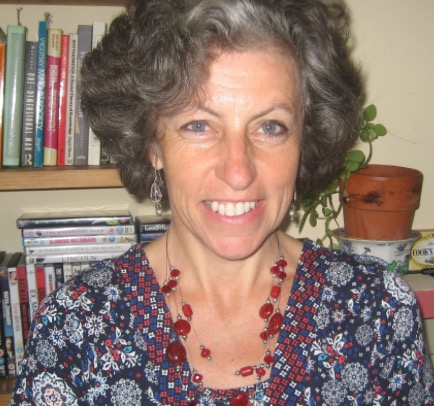 What people have said about the event...
"The whole day has been a transformative experience. I have always been uncomfortable with labels but felt I had to go along with it. Now I feel empowered to offer the people I work with the option at least to explore alternative ways of understanding their pain." (Participant on Birmingham course)
"Lucy's straight forward, commonsense approach was just what I needed at the moment. Her message is simple: Listen to people, to their stories and help them make their own sense about their lives" (Participant on Birmingham course)
"I feel like I am at the beginning of an exciting and liberating journey. Thank you Lucy" (Participant on Birmingham course)
Read the full review by blogger and activist Nicky Hayward here
Poet & activist Jo McFarlane opening the Birmingham event with a powerful spoken word performance....
Lucy Johnstone presenting the morning session...
For futher info, reviews, resources etc please check out the event's website here
The Venue - Amnesty International Auditorium (see map above)
Situated within the Shoreditch Triangle, with easy access to both the City and Brick Lane Market, the Human Rights Action Centre has excellent public transport links and is minutes' walk from Liverpool Street station and Shoreditch High Street station.
Refreshments are provided but participants will need to get their own lunch
All hours are valid CPD hours for BACP, UKCP & BPS (CPD Certificates will be issued post event on request)
THIS EVENT IS IN ASSOCIATON WITH MIND IN CAMDEN