Join us for a chat with Idler editor Tom Hodgkinson and physicist Carlo Rovelli plus philosopher Mark Vernon.
About this Event
Charge your glasses and settle down for a leisurely drink as Tom Hodgkinson and Carlo Rovelli chat about physics, philosophy and everything in between. Plus we'll have comment from Dr Mark Vernon.
Bring your friends. It should be like meeting up in the pub for an interesting conversation. We leave the meeting open at the end so you can carry on chatting.
This is an online event using Zoom.
About the speakers:
Carlo Rovelli is a theoretical physicist who has made significant contributions to the physics of space and time. His books are international bestsellers which have been translated and have sold more than 2m copies worldwide. Rovelli is currently working in Canada and also directing the quantum gravity research group of the Centre de Physique Théorique in Marseille, France. His new book is There are Places in the World Where Rules are Less Important than Kindness (Allen Lane, £20) is published in November.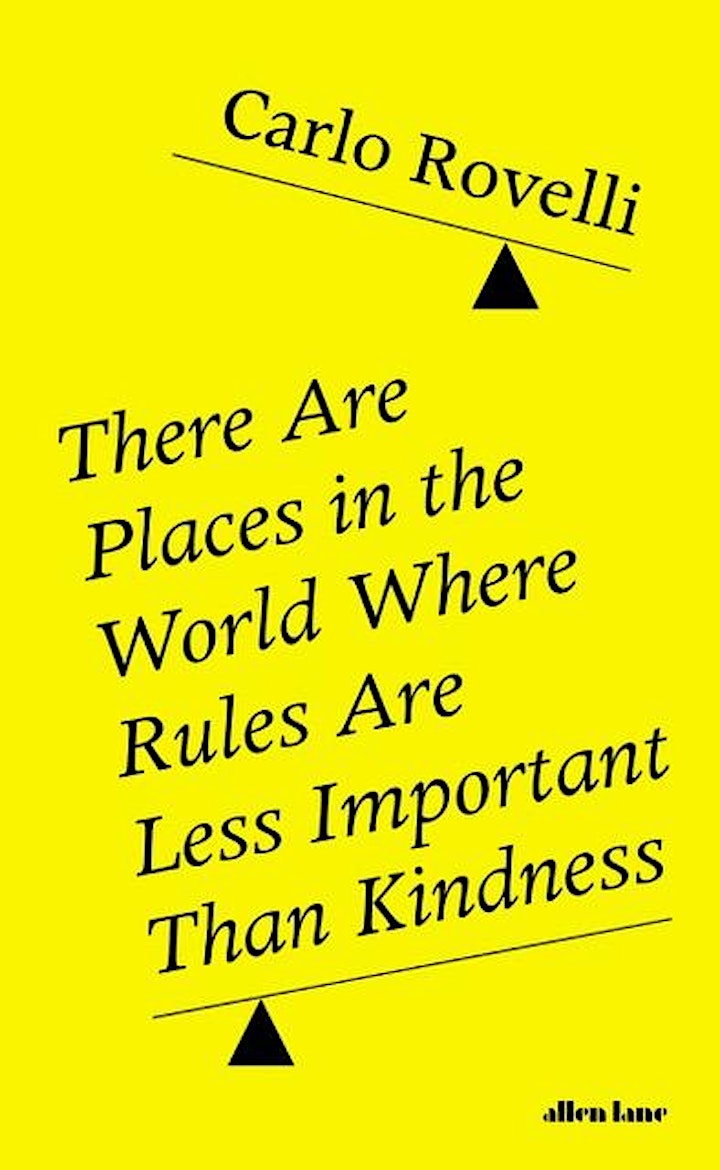 Tom Hodgkinson is editor of the Idler and author of the best-selling manuals, How to be Idle and How to be Free. Other books include a book on smallholding called Brave Old World, a book on parenting, the Ukulele Handbook and, most recently, a manual for creative entrepreneurs, Business for Bohemians.
Dr Mark Vernon is a psychotherapist, writer, broadcaster and teacher. He presents several Idler Academy online courses. He has a PhD in philosophy, and degrees in theology and physics. His most recent books include – The Idler Guide To Ancient Philosophy (Idler Books), Love: All That Matters (Hodder) and Jung: How To Believe (Guardian Shorts) – and he has books on friendship, belief and the good life too. Mark can often be heard on Moral Maze. He began his professional life as a priest in the Church of England. For more visit, www.markvernon.com
Note:
When you register, you can choose a standard £5 Ticket, or a Free Ticket if you are an Idler subscriber. We leave this open like an 'honesty box'. If you are able to support the Idler further please choose the Donation Ticket option. This will support the magazine and enable us to keep producing weekly Drinks with brilliant speakers.