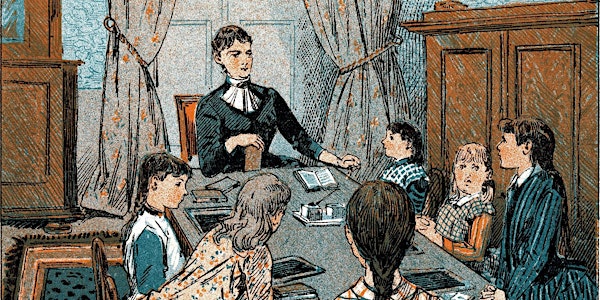 A far more complex labyrinth: classical vs. modern pedagogies
In this webinar, Professor Michele Cohen will explore classical vs. modern pedagogies in long eighteenth-century England
About this event
Pedagogy, wrote Robin Alexander, is 'a window on the culture of which it is a part, and on that culture's underlying tensions and contradictions'. In the 18th century, a principal tension was expressed as the battle between the Ancients and the Moderns. Education was profoundly implicated in this debate, involving a real practice: a classical education vs. a modern education, at a time when 'modern' was disparaged. This was not just about curriculum, it was also and fundamentally about pedagogy: what was taught, how and to whom, at a time when there was no overall educational authority.
In this presentation Professor Michele Cohen (Visiting Professor at the International Literacy Centre, UCL Institute of Education) focuses on the ways in which the classics pedagogies of the day responded to the perceived or real threat from modern pedagogies. She argues that to understand power relations in eighteenth-century education, an analysis of the relations between pedagogies -on the premise that no pedagogy functions in isolation from the other pedagogies constituting the educational system- is required. In the eighteenth century, the competition between pedagogies resulted in the hegemony of Latin pedagogy, with consequences on gender and social class during this period.
Please register here and we will send you a link to MCTeams nearer the event.
For information about UCL's privacy practices and how UCL uses your data, please see the UCL General Privacy Notice.
Photo: Anonymus - Punch (the Danish) side 121. Public Domain. https://en.wikipedia.org/wiki/Homeschooling#/media/File:Representation,_Punch_Denmark,_1889.jpg