Description
[Image credit: Frances Priest, Grammar of Ornament | India (detail), collection of 16 ceramic forms, 2014. ©the artist. Photography Shannon Tofts]
It's A Fine Line that separates art and craft.
A Fine Line features work by four contemporary artists based in Scotland - Lizzie Farey, Angie Lewin, Frances Priest and Bronwen Sleigh. This group exhibition explores the fine line between art and craft in two and three dimensions, bringing together a diverse range of disciplines including printmaking, drawing, collage, sculpture and ceramics.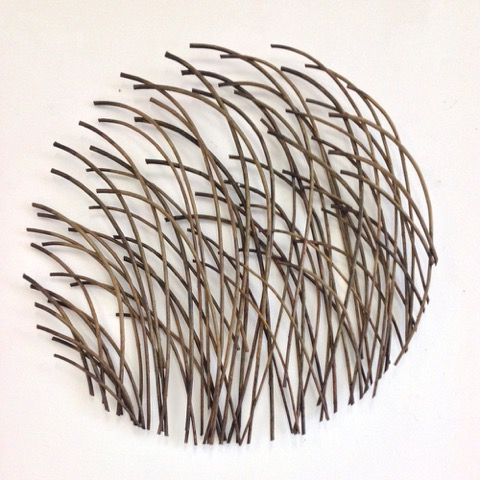 [Image credit: Lizzie Farey, Indomitus (wild, untamed), willow, steel pins, 2016. © the artist]
Working with different media but united by detailed observation and strong draughtsmanship, these artists experiment with linear mark-making and drawing in its widest sense. Each artist produces works inspired by places and spaces in either the natural or man-made environment.
Exhibition in partnership with Inverness Museum and Art Gallery and Gracefield Arts Centre.