A Gentleman's Evening of Poetry - Open Mic Night, Celebrating International Men's Day 2020
About this event
Celebrated around the world, International Men's Day (IMD), is an occasion to recognise boys' and men's achievements and contributions, in particular for their contributions to country, society, community, neighbourhood, family, marriage, and childcare.
To help raise awareness, Pen to Print are celebrating this year with, A Gentleman's Evening of Poetry - Open Mic Night.
Guest poets, H.B. O'Neill and The Boleyn Poet, are inviting men from all communities, whoever you are and where ever you are from, to come together for an intimate and interactive night, featuring spoken word and poetry.
Bring your favourite poetry works , reading in any form, including Free Verse, Rap or Limerick, encouraging more men to confront their innermost thoughts and feelings.
Poetry taps into our emotions including laughter and happiness. Poetry can be a comfort and helps us shape our loss, heartache, and even depression. Poetry allows us to use a language to talk about some of the most difficult feelings that humans can experience, which men particularly, can find difficult to do.
Join Pen to Print online, for a light-hearted evening of entertainment.
Suitable for anyone aged 16+ as there may be colourful language!
Once you have signed up for this session you will receive an email confirmation containing a link and instructions and guidance on how to set up and join the live session.
Booking is essential. Pen to Print and our partners reserve the right to remove participants who are found not to have booked a place for this session.
Pen to Print and our partners reserve the right to remove participants who are disruptive to a session.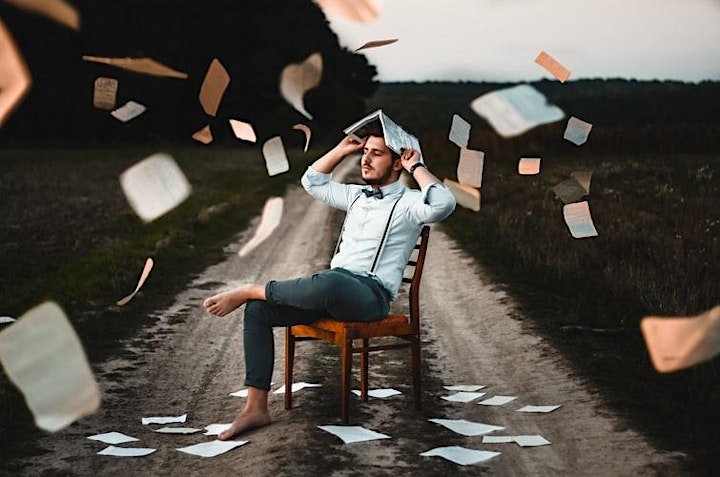 Organiser of A Gentleman's Evening of Poetry - Open Mic Night