A Grand Coding Challenge! Finding a new Largest Known Prime

Thursday, 7 November 2013 from 14:00 to 15:30 (GMT)
Event Details
The quest to discover a new largest known prime has been on going for centuries. Those seeking to break the record for the largest known prime have pushed the bounds of computing. We have come a long way since 1978 when Landon's record breaking 6533-digit prime was discovered. Today's largest known prime is 17 425 170 digits long! The English name for this prime is over 451 megabytes long. Both the decimal value and the English name were computed in Cisco's Arcetri cluster, a High-Performance Computing multi-core cluster built and maintained by a UCL student, Nabil Anis, who was an intern during this 2012-2013's CIIP internship.
To encourage the discovery of ever-larger primes, awards of $150000 and $250000 are offered to the first published proof of a discovery of a prime of at least 100 million and 1 billion digits respectively.
The search for the largest known prime requires writing and running code that must run to completion, without any errors. Because it takes a very long time to run to completion (several thousand hours in many cases), the code must run correctly the very first time! A significant QA effort is required to write 100% error-free code. Moreover considerable effort must be put into fault tolerant coding and recovery from the eventual operating system and hardware errors that will arise. The record goes neither to the fastest coder nor to the person with the fastest hardware but rather to the first result that is proven to be correct.
How are these large primes discovered? What are some of the best ways to find a new world record-sized prime number? These and other prime questions will be explored. We will examine software and hardware based approaches and will look at code fragments and hardware machine state diagrams.
This talk explains Cisco's involvement in the supercomputing business and can provide a good view on the opportunities available within the High Performance Computing team for bright students.
Knowledge of advanced mathematics is NOT required for this talk.
About the Speaker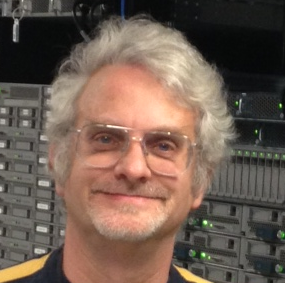 Landon Curt Noll has over 39 years of Internet, Unix, and System security experience. Among his several areas of specialization are security risk evaluation, Unix system and infrastructure hardening, Linux firewalls, security incident response, and cryptographic security. Landon's underlying philosophy of security is that it is an enabler.  Landon serves as a technical leader in Cisco's Data Group. His Cisco responsibilities encompass research in cryptography, key management, high-performance computing, security analysis, and standards. Landon serves as an advisor and mentor to selected students in the Cisco International Internship Program (CIIP).   
Landon Curt Noll is the 'N' in the widely used FNV hash. He is also the founder of the International Obfuscated C Code Contest. He was a member of working group that developed the initial drafts of the IEEE POSIX 1003.1,and1003.2 standards. He serves as the Chair of the Co-operative Computing Award advisory panel to the Electronic Frontier Foundation.
As a mathematician, he developed or co-developed several high-speed computational methods and as held or co-held eight world records related to the discovery of large prime numbers. Landon Curt Noll is the 'N' in the widely used FNV hash. He is credited in Wikipedia as the co-inventor (with John Horton Conway) of a system for naming numbers of any size.
Landon graduated from Linfield College with a BA in Math/Physics. He is a member of the American Mathematical Society and is an associate of the American Astronomical Society.
For other details about Landon see:
When & Where

Room 510, UCL Roberts Building
Torrington Pl
WC1E London
United Kingdom


Thursday, 7 November 2013 from 14:00 to 15:30 (GMT)
Add to my calendar
Organiser
The UCL-Cisco Visiting Speaker Programme features Cisco CTOs, Fellows and Distinguished Engineers.