Description
Basil and Pete are back for a 4th successive year!
The Wapping Pottery Summer School offers pay-by-the-day pottery, in a friendly and creative studio environment. Come for a taster day, or book multiple days like many people do.
There are 6 days to choose from this summer: July 16, 17 or 18; August 13, 14 or 15. Click the green TICKETS button (top right) for availability and booking.
We are currently offering a 15% discount on ticket prices - that's under £10 per hour to enjoy this wonderful experience. Enter discount code: VIP15
We welcome all levels, from complete beginners to the more experienced, and have 2 tutors on hand to ensure you are free to pursue whatever you fancy making at a pace that suits you. We limit numbers to 8 places per day so there's a creative buzz and space to do your own thing too.
Everything you will need is included in the price of your ticket (clay, firing, tools, glazes...)

COMPLETE BEGINNERS/TASTER DAY: Come along on any day and we will quickly have you making your own pieces. Have a go at throwing a pot on the wheel if that takes your fancy. Its a wonderful, tactile, and playful craft.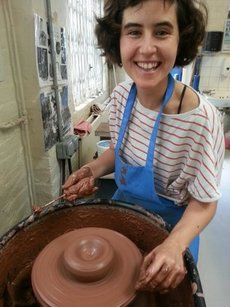 EXPERIENCED POTTERS: come and get on with your own projects at your own pace, with earthenware, stoneware, crank and porcelain clays to choose from, and guidance and support if you want it.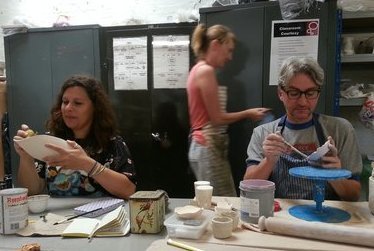 ARTISTS: come and experiment with a different type of medium for your work. We have great experience helping people do weird and wonderful ceramic projects.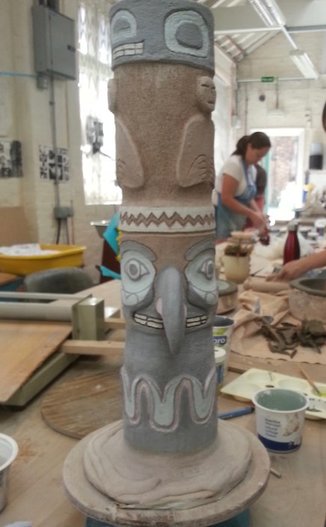 In order to keep our prices as low as possible, we kindly ask you to cover the Eventbrite booking fee.
It is an adults only class - apologies but we cant cater for under 16s.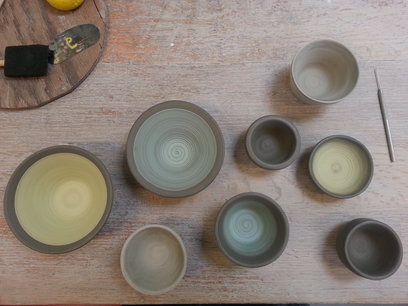 We hope you will come and join us and our growing tribe of lovely potters this summer.
Basil and Peter
"Very enjoyable and fun classes at your own pace!"
"A wonderful day with Peter and Basil. I highly recommend it."
"Brilliant. I wish every day could be a pottery day."
Here's a 3 minute film with Pete talking about the pottery summer school...