Connection Studio & Down To Earth present: Spring Medicine Forage with Anna Dutch (Bsc. Medical Herbalism)
About this event
For thousands of years Human Beings have survived and thrived using plants and herbs to optimise our health. Even today, the poppy seed is used in a variety of medications and more and more doctors are discovering the incredible healing power of natural medicine.
With more of us becoming aware of the incredible benefits of spending time outdoors, we are left with a deep curiosity about how to deepen our relationship with nature.
Connection Studio & The Down To Earth Project are proud to present an immersive and explorative walk hosted by one of the Peak Districts top Medicinal Herbalists.
Who?
Anna Dutch, who is an expert in herbal medicine, running her own private practice helping treat a variety of illnesses, shall lead an immersive walk to discover the healing power of nature.
What plant can offer us an alternative to caffeine? Is it possible to cure hayfever with a winter herb? What plant can be found in our back garden that helps with anxiety and depression? All these questions and more shall be explored during this 2 - 3 hour walk.
In this explorative walk Anna Dutch an expert in herbal medicine shall lead us around the beautiful landscape of Great Longstone in the Peak District educating and sharing tips on the power of nature to heal our mind, body and soul.
When and Where?
We shall meet at the Crispin Inn - DE45 1TZ at 10:30, ready for a prompt start at 11.
There is a car park on site where members of the team Charley or Jamie shall greet you.
What to bring?
A change of clothes depending on weather (we shall be heading to the pub after)
Waterproofs and Comfortable Walking Shoes
Snacks / Food for the walk
Water
Spaces are limited to 12 people so please book early to avoid disappointment.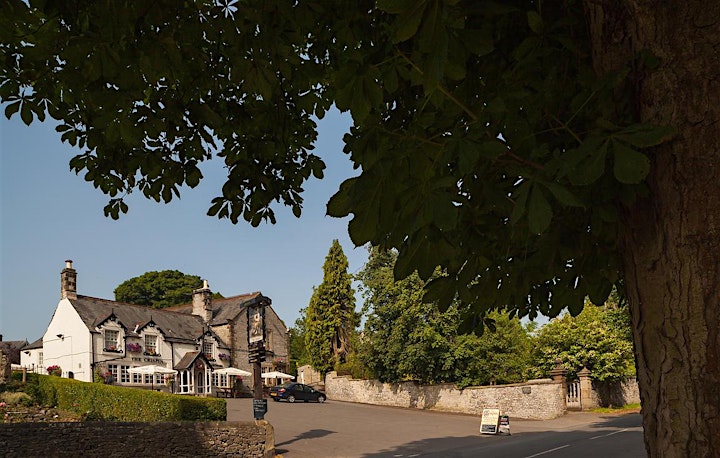 Organiser of A Guided Forage by a Medicinal Herbalist in the Peak District (CS & DTE)
Connection Studio and Emotional Systems work together.
A safe and welcoming social
business for people who want to thrive.
We offer a range of online and face-to-face support (currently online only). As well as the webinars and workshops you will find on Eventbrite, we offer therapy, coaching, and online courses.  These all combine ground-breaking research in neuroscience, mindfulness and emotions. 
 We share techniques and practices that help you embed learning, enact change and achieve your potential.
Connection Studio started 8 years ago by Consultant Clinical Psychologist, Dr Jess Bolton, originally as Thrive Psychology, Psychotherapy, Psychoeducation. A social entrepreneur who is passionate about building a culture of emotional capability, connection and community.  She has just released a podcast and accompanying blog to share the power of emotional connection with as many people as possible.
She has spent her professional life investigating Emotional Systems – the innate emotional capabilities we all have. They are as vital to us as breathing and eating, yet we are not taught about them and are encouraged to supress them. Children are made to sit very still in schools, men are taught they don't cry, and we are all led to believe that it's harmful to express anger. 
 So instead, we are on a mission to build a connected, emotionally expressive and supportive community, - do join us!