About this Event
ABOUT
In support of World Mental Health Day in October, 360Leaders will challenge the culture that has come to define the sector. The Tech industry is known for innovation and progress. But the break neck speed at which the sector is evolving and it's 'always-on' culture has taken it's toll on many of its workers, often too scared to speak up.
Tech workers are five times more depressed than the UK average. Between 4 and 10% of the population experience depression and anxiety at some point in their life, but in the tech sector, this figure rises to 52%.
By discussing this taboo and opening up the debate on resilience, we want to offer attendees credible ways to change this stat.
With a panel of experts who will draw from personal experience and operational success, we ask some of today's leading business leaders helping to tackle this silent killer, to uncover how human health is redefining organisational value.
• How can teams build and channel a supportive work culture that sets them up for success?
• Can venture capitalists test and measure the resilience of the teams that they invest in and how?
• How has human health affected the bottom line?
THE AUDIENCE
Founders, CEOs, CPOs and Heads of Talent who wish to find out how they can cultivate a resilience work culture.
THE PANEL

Panellists:
Stephen Bourke (Co-Founder and Chief Strategy Officer at Echo)
After years of holding senior roles at blue-chip companies, Stephen Bourke, the co-founder of a health tech start-up, Echo (recently acquired by Lloyds Pharmacy), came out about his own experience with mental health and the pressures that founders are under.
In outing his condition (generalised anxiety disorder), Stephen changed his condition from a weakness into an asset. An asset that could help 50% of the UK's population who take repeat prescriptions, like himself.
Stephen Waterman (Chief Operating Officer at Hero)
Stephen Waterman believes that a universal approach to well-being is not the answer. He believes in discovering employees needs and desires and how a company should support them. He has seen what makes good practice, leading commercial operations at Virgin, 1Life and now Hero.
At Hero, they have develop a solution that has a positive impact on individuals, companies and communities, by supporting healthy behaviour - helping people to be the best version of themselves. Hero aid physical, mental, social and financial health with comprehensive tools, education and services. They believe in supporting individual health as the key foundation to create a balanced and engaged workforce.
James McErlean (General Manager at Headspace for work)
James McErlean leads Headspace for work in London, where he and the team are driven by the belief that improving the health and happiness of employees will increase productivity and culture.
As partners of Anxiety UK, Headspace work with Enterprise clients across Europe using proven meditation and mindfulness techniques with users - training their minds to experience less stress, better sleep, focus and improved relationships across work and home life.
Prior to Headspace, James was one of the first employees in Linkedin Europe, after which he ran his own tech consultancy, and social impact start-up.
Moderator:
Catherine de la Poer (Founder of Halcyon and 360Leaders coach)
Halycon is coaching with a difference. With extensive experience of working in start-ups/ scale-ups and generating revenue/ profit from scratch, Catherine uses emotional intelligence (EQ) to form the centre piece of her coaching approach.
By improving emotional fitness, resilience and agility are key outcomes of her work with clients. Most recently she launched Bounce! (a collaboration with the Academy of Mental Fitness) a programme designed to measure and grow psychological fitness across organisations.
THE FORMAT
08.45 360Leaders open the event with a networking breakfast
09.00 Introducing the panel
09.15 The panellists discuss mental illness, measuring resilience and cultivating the right culture for success.
10.30 Have your say (Q&A)
Over to the floor - Our audience share experiences, challenges and learnings for the panels input.
11.15 Networking coffee
12.00 Event end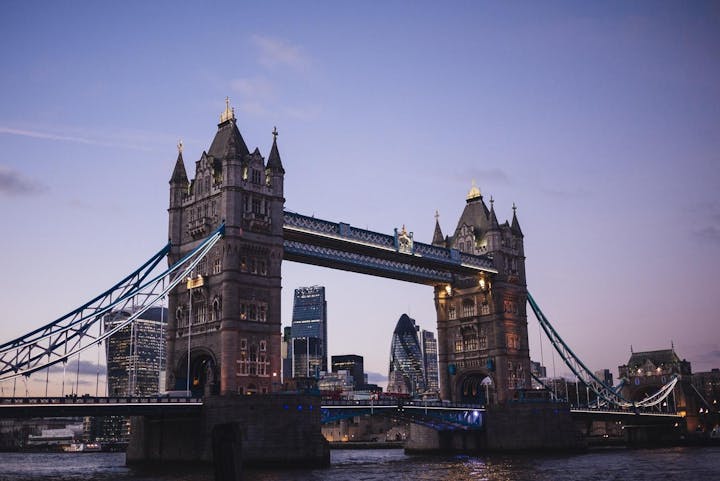 LOCATION
The event will be held in a London Bridge venue with views across the river. Exact venue details will be released to participants prior to the event.
HOW DO I REGISTER?
Register your interest for the event here at Eventbrite. Since the event is invitation only, with limited availability, we will confirm your attendance once you have submitted interest in the event by registering. In some cases, an automated ticket may be issued. Please note that your attendance is not confirmed until one of our team has emailed you with confirmation.
ATTENDANCE IS FREE - REGISTER NOW
Important note: This is a network event aimed at helping to accelerate the progress of the transformative technology space by creating connections, community, feedback and support. It is not a place to sell services. Anyone found to be doing so will be politely asked to leave.
FAQ
How can I contact the organiser with any questions?
If you'd like more information on this event, please email us at contact@360leaders.com
Is it ok if the name on my ticket or registration doesn't match the person who attends?
Since this event is invitation only we ask for you to register the name of the person attending.
How large will the interactive session group be?
To ensure that you get the most out of this session we ensure that this workshop will suit a small session, with limited numbers.