Description
A Helping Hand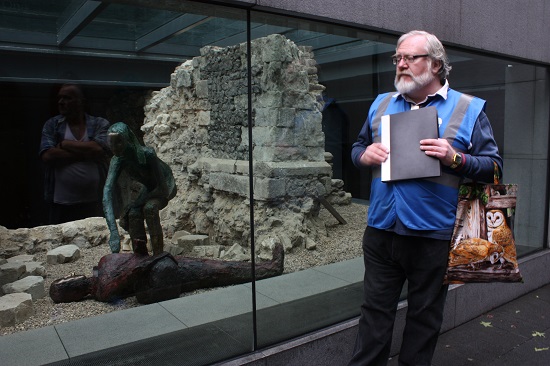 Photo: © 2015 Ana Figueiredo - Spitalfields Charnel House
To many the City of London is full of hard-hearted types, profit margins and impersonal businesses. But come with me to visit places where, since the twelfth century, London's citizens have sought to extend a helping hand to those in need.
A telephone, a bridge and a terrorist bomb have all been unlikely foundations for many enterprises which have sought to improve life in the City and beyond.
Guide tel: 07982 132231: please contact me on this number if booking has closed.

Meet beneath the clock tower, outside the Bishopsgate exit, Liverpool Street Station.
The walk will take approximately 2 hours. For information on travel, please use Transport for London's Journey Planner.