A Jolly Christmas. Charity Fundraiser
Description



The Jolly Gardener in conjunction with The Alzheimer's Society is hosting a Christmas Fundraiser to raise money & awareness in how to cope and help with those suffering with Dementia.
Show your support by joining us for what will be not only a fantastic night and great way to start your Christmas but will be an extremly informative and rewarding evening. Thanks to our sponsors contribitions we've been able to orgnaise a night that's crammed with entertianment for you, this is going to be a night you wont want to miss!
---


What you can expect:
A warm winter's welcome from internationally acclaimed singer Paul Roberts with Christmas hits and classics from the Rat Pack and Bublé

Christmas Hog Roast/Street Food (included in ticket price)

Alzheimer's Society 'Fight the cause' (15 minute presentation)

Celebrity Auction: Paul Roberts (Lead singer of the Stranglers) kicks off the auction with assistance from a few more familiar faces!

Prizes include VIP experiences to Premiership football, Magic Mike, Six Nations, Take That, The Eagles, The Ashes, Disney on Ice, A meal for 2 at the Hinds Head, Full Wall Mural, Eric Clapton, Michael Bublé, Golf Day, Exclusive Pinewood Studios experience, signed memorabilia and more!

Christmas Cocktail menu

'Say Cheese'! The Maidenhead Advertiser will be popping in to capture a group photo from the night

Santa's elves will be on hand with charity games 'Pick a Present' & 'Naughty or Nice'

Table Magic from our mind boggling local youngester

Prize for the Jolliest Christmas jumper!

Live music from the extremely talented singer songwriter Luke May

Local resident 'DJ Mark' wrapping up the night with his Christmas list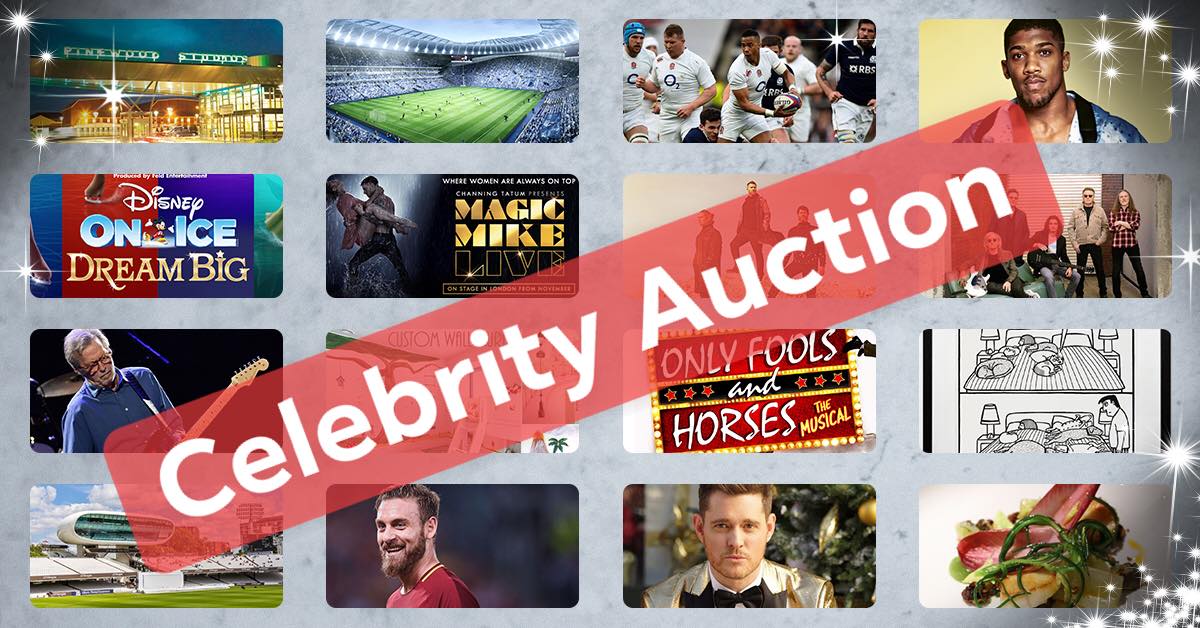 Tickets are £25 per person* when purchased in advance - Please ensure you provide your address and/or e-mail details. Tickets will be sent to you and please remember to bring on the night.
Raffle tickets, merchandise and auctions will be cash only
*online booking fee applies
---
Dementia is the biggest health threat facing society today and there are currently no effective treatments to slow, prevent or cure it. Today almost one million people in the UK are living with a form of dementia, the most common one being Alzheimer's disease. Sadly, one in three of us will be affected by dementia in some way.
Today, 50 million people are living with dementia across the world. Too often they struggle alone, feeling as though their world has been turned upside down and often facing prejudice or misunderstanding.
But no more. A revolution is growing – on the streets and in the laboratories. Scientists are gaining on dementia, pioneering breakthroughs and transforming lives.
It is time to bring dementia out of the shadows and set things straight.
As Charity of the Year for the 2019 Virgin Money London Marathon, Alzheimer's Society and Alzheimer's Research UK are joining forces for a year-long campaign to power groundbreaking dementia research, overthrow old attitudes and lead the charge towards a cure.
Please show you support by joining us for what should be a fantastic evening.

* COSTA GIveaway T&C's - 4 x £4.00 coupons available picked at random from all those that have liked or shared the Jolly Christmas Facebook page between the 1st -20th November. Winners will be notified by Facebook DM. Promotion is subject to reaching a minimum of 100 likes before the 20th November