Description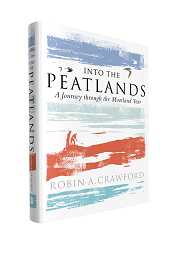 The peatlands of the Outer Hebrides are half land, half water. Their surface is a glorious tweed woven from tiny, living mosses rich in wildlife, but underneath is layer upon layer transforming into peat. For time immemorial the peatlands have been places – for humans at least – of seasonal habitation but not of constant residence.

In his book, Into the Peatlands, Robin explores the Peatlands over the course of the year, explaining how they have come to be and examining how peat was used from the Bronze Age onwards. In describing the seasonal processes of cutting, drying, stacking, storing and burning he reveals one of the key rhythms of island life, but his study goes well beyond this to include many other aspects, including the wildlife and folklore associated with these lonely, watery places.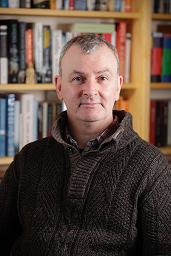 Robin A. Crawford was born in Glasgow. His degree is in fine art and has in his time catalogued the print collection at the Hunterian Art Gallery, University of Glasgow and lectured on Art History at the University of Edinburgh. For the past 25 years he has been a bookseller and bookshop manager.
---
This event is part of Book Week Scotland. Book Week Scotland is a week-long celebration of books and reading that takes place every November.
During #BookWeekScotland, people of all ages and walks of life will come together in libraries, schools, community venues and workplaces to share and enjoy books and reading. They will be joined in this celebration by Scotland's authors, poets, playwrights, storytellers and illustrators to bring a packed programme of events and projects to life.