Event Information
Refund Policy
Contact the organiser to request a refund.
Eventbrite's fee is nonrefundable.
A Landscape History of 'Greater East Anglia' - with Edward Martin FSA (Retired Suffolk Archaeologist).
About this Event
Over 65 years ago that great landscape historian, W.G. Hoskins, observed that "The English landscape itself, to those who know how to read it aright, is the richest historical record we possess." This course will examine ways of reading the landscape, combining the evidence of geology, archaeology, and history to piece together how the land came to be formed in the aftermath of the ice ages and how humans have continued to shape the land over the thousands of years since they first settled on it, imprinting it with the shapes of their fields, greens, and settlements. 'Greater East Anglia' is a useful way of describing the territory that lies between the Thames estuary in the south and the Wash in the north, with a long North Sea coastline on the east and a land border on the west that once ran through wet fenland for much of its northern half. The addition of Essex to Suffolk and Norfolk (the two counties normally accepted as constituting East Anglia) not only makes a coherent geographic unit, but it also makes its human geography more understandable.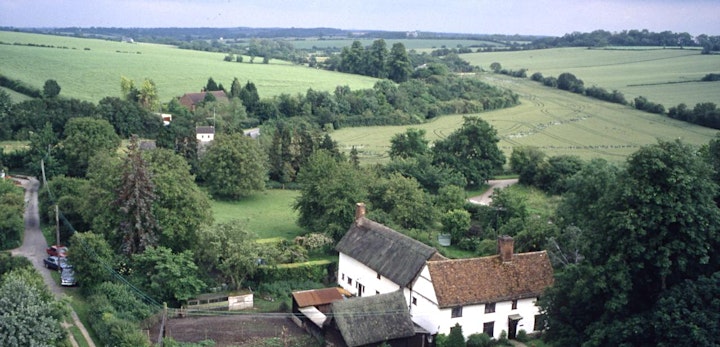 Timetable for the day
10.15 – 11.15: Structure, soils and settlement.
11.15-11.45: Coffee-break.
11.45 – 12.45: Commons, greens and tyes.
12.45-13.45: Lunch-break.
13.45-14.45: Fields and the characterisation of the landscape.
About Edward Martin
Edward worked for many years as an archaeologist with Suffolk County Council, specialising in historic landscape studies. He co-edited An Historical Atlas of Suffolk (3rd edition 1999) and has written and lectured widely on the archaeology and history of the landscape. He is a Vice-President of the Suffolk Institute of Archaeology and History and a Fellow of the Society of Antiquaries.
Some Suggestions for Optional Background Reading
Ashwin, T. and Davison, A. (eds) 2005: An Historical Atlas of Norfolk, Phillimore: Chichester.
Bailey, M., 2007: Medieval Suffolk. An Economic and Social History, 1200-1500. Boydell: Woodbridge.
Blair, J., Rippon, S. and Smart, C., 2020: Planning in the Early Medieval Landscape, Liverpool University Press.
Dymond, D. and Martin, E. (eds) 1999: An Historical Atlas of Suffolk. Suffolk County Council: Ipswich (3rd ed.).
Faith, R., 2020: The Moral Economy of the Countryside. Anglo-Saxon to Anglo-Norman England, Cambridge University Press.
Gray, H.L., 1915: English Field Systems, Harvard University Press: Cambridge, Mass. USA (repr. Merlin Press, London 1959).
Hall, D., 2014: The Open Fields of England, Oxford University Press.
Hunter, J., 1999: The Essex Landscape. A Study of its Form and History, Essex Record Office: Chelmsford.
Martin, E., 2007: 'Wheare most Inclosures be: The Making of the East Anglian Landscape' in M. Gardiner and S. Rippon (eds) Landscape History after Hoskins. Medieval Landscapes, Windgather Press: Macclesfield, pp. 122-36.
Martin, E., 2012: 'Norfolk, Suffolk and Essex: Medieval Rural Settlement in "Greater East Anglia"' in N. Christie and P. Stamper (eds) Medieval Rural Settlement. Britain and Ireland, AD 800-1600, Windgather Press: Oxford, pp. 225-48.
Martin, E. and Satchell, M., 2008: Wheare most Inclosures be. East Anglian Fields: History, Morphology and Management, East Anglian Archaeology 124.
Rackham, O., 1986: A History of the Countryside, Dent: London.
Rippon, S., 2008: Beyond the Medieval Village. The Diversification of Landscape Character in Southern Britain, Oxford University Press.
Rippon, S., 2012: Making Sense of an Historic Landscape, Oxford University Press.
Rippon, S., 2018: Kingdom, Civitas, and County. The Evolution of Teritorial Identity in the English Landscape, Oxford University Press.
Roberts, B.K. and Wrathmell, S., 2002: Region and Place. A study of English rural settlement, English Heritage: London.
Warner, P., 1996: The Origins of Suffolk, Manchester University Press.
Williamson, T., 1993: The Origins of Norfolk, Manchester University Press.
Williamson, T., 2003: Shaping Medieval Landscapes. Settlement, Society, Environment, Windgather Press: Macclesfield.
Williamson, T., 2006: England's Landscape. East Anglia, English Heritage and Collins: London.
Williamson, T., 2012: Environment, Society and Landscape in Early Medieval England: Time and Topography, Boydell Press: Woodbridge.
What happens next:
When you book tickets, it is essential that you open an account for yourself on Eventbrite at the same time (if you haven't already done so). Do not book via the anonymous 'guest account' option.
This is because of the way in which Eventbrite works with Zoom - without an account, it won't let you sign in to join the study-day on Zoom.
After booking you will receive an email with a link to take you to a webpage with a timer counting down to the start of the event. When it reaches zero it will say 'Join Now'. Click on the link and Zoom will automatically start, but only if you have opened an Eventbrite account.
It's a good idea to have set up and tested your Zoom configuration well in advance and be aware of how to use the controls. There is guidance and a test link here.
You can type in 'Wuffing' to search in the Online section of Eventbrite to find more study-days with Wuffing Education.
You can also click on the 'Follow' button above to hear details about any of our events as soon as they are published.
And you can click here to receive our email newsletter about forthcoming events with Wuffing Education.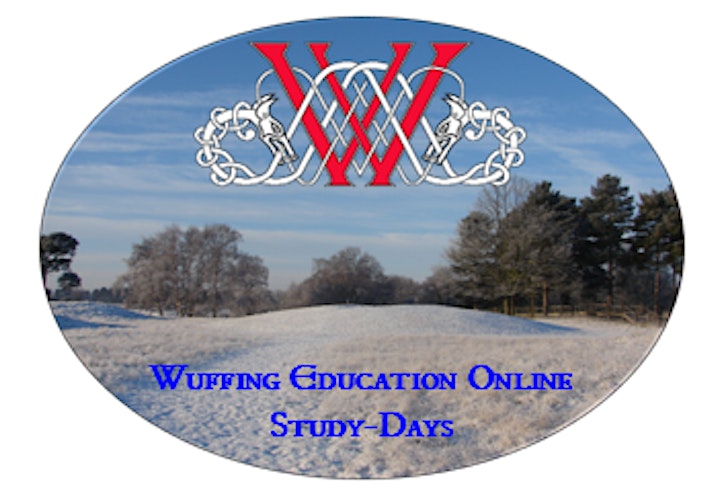 Date and Time
Location
Refund Policy
Contact the organiser to request a refund.
Eventbrite's fee is nonrefundable.