Description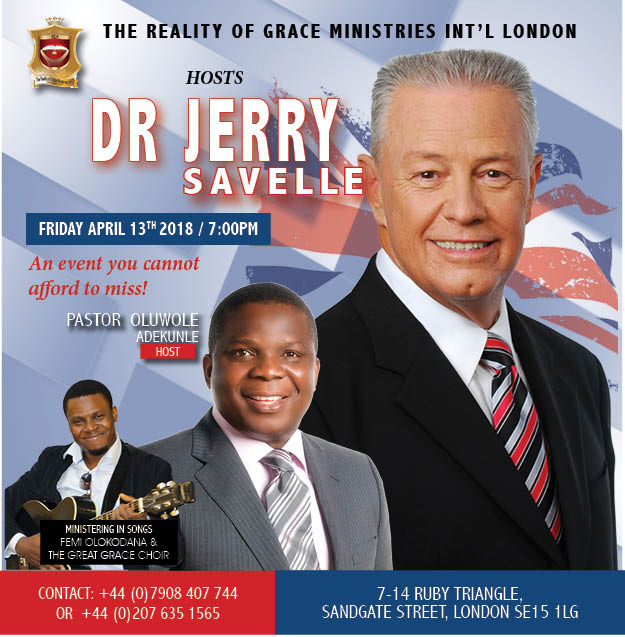 An exciting night of intense worship, powerful praise and a life transforming word from the Throne of Grace.
We are privileged to host Dr Jerry Savelle, founder of the Jerry Savelle Ministries International , a great author and world-renowned teacher of the Word of Faith.
Dr Jerry Savelle has travelled the world and ministered in more than 3000 churches in 26 nations teaching people how to accelerate their destinies and dreams.
This event is not one to be missed, come expectant and be prepared to receive a divine word from God.
We look forward to welcoming you.
Please note that registration and attendance is FREE