Architect Adam Gebrian will guide you through the recently restored 1932 Prague Villa Winternitz, the last project of Adolf Loos.
About this event
Architect Adam Gebrian will guide you through the recently restored 1932 Prague Villa Winternitz, the last project of Adolf Loos, the Czech-born pioneer of modern architecture, revealing a powerful architectural concept still influential today and the tumultuous history of the villa and its owners.
Experience the overall effect of walking through a prime example of Loos' Raumplan, an innovative spatial concept dividing a building into interconnected multi-level spaces. Discover a complex interior structuring the space into a sequence of stepped areas including an impressive double-height living room, a dining room and a drawing room with interior wall cut-outs framing views into adjoining rooms. This contrasts with the simple cubic shape and white, austere façade of the villa, divided only by terraces and windows and embodying the principles expounded by Loos in his seminal essay "Ornament and Crime".
After the tour Adam Gebrian will answer on camera your questions posted in the Live Chat or the Comments on mallt.tv.
Adolf Loos (1870 - 1933) was one of the most influential European architects of the late 19th century and is noted for his literary discourse that foreshadowed the foundations of the entire modernist movement. Loos studied architecture in Liberec and Dresden and was influenced by his three-year stay in the United States (1893-96) where he was impressed by the innovative efficiency of American industrial buildings. He then lived in Vienna where he wrote many controversial essays, notably 'Ornament and Crime' in which he expounded a lack of ornament in architecture as a sign of spiritual strength. He developed the Raumplan, a method of arranging interior spaces, exemplified in Villa Muller and Villa Winternitz in Prague. As well as his private houses he is best known for his projects in Vienna such as the Goldmann & Salatsch building on Michaelerplatz, the Café Museum and the Karntner (American) Bar.
Adam Gebrian is a Czech architect, theorist and promoter of architecture. A frequent contributor to newspapers and magazines such as Lidove noviny, Respekt, and Hospodarske noviny, he has hosted his own programme on Radio Wave since 2009 and is also one of the founders of the Centre for Architecture and Town planning in Prague (CAMP). He has presented his own show Gebrian versus for Stream.cz and since 2018 he has been presenting two shows dedicated to architecture; Surprising Buildings and Gebrian: PLUS/MINUS on Mall.tv. In 2015, he was awarded the "Architect of the Year" prize for his publishing and discussion activities raising awareness of architectural culture.
*** Register to receive the live streaming link prior to the event ***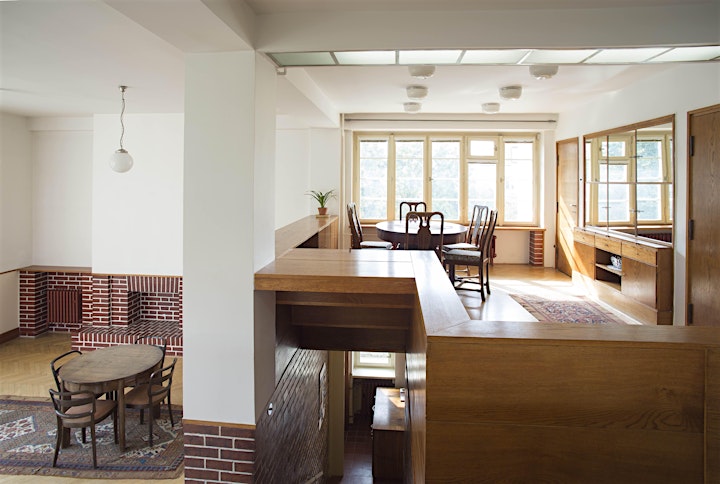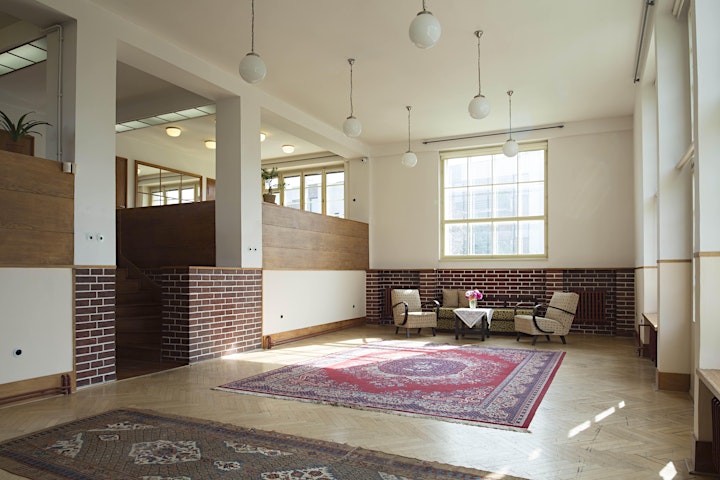 Organised by the Czech Centre in collaboration with Mall.tv, Villa Winternitz and London Festival of Architecture.
Part of Adolf Loos / Pioneer of Modern Living, a series of events celebrating the 150th anniversary of Adolf Loos' birth.


Organiser of A live stream tour of Adolf Loos' Villa Winternitz, Prague
The Czech Centre London actively promotes the Czech Republlic by showcasing Czech culture, innovations and creativity in the UK. Our programme presents inspirational and vibrant art scene, science, innovations and technology as well as educational activities. 

The Czech Centre London opened in 1993 and is part of a worldwide network of 24 Czech Centres operating in 21 countries and on three continents. The Czech Centre is a member of EUNIC.