About this Event
Join Inverclyde Chamber of Commerce for the first of our monthly Breakfast Roadshow events with Greenock based paper specialists, PG Paper.
Established in 2003, PG Paper is an award-winning company, based in Scotland, UK. Created and driven by CEO Poonam Gupta OBE, the company has been led with strong values and ethics, which have been crucial in its success as a leading paper company in the UK. Over the last few years, the company has grown rapidly and is now one of Scotland's biggest exporters.
Poonam has led PG Paper to become one of the UK's biggest paper companies. The company is instilled with drive and motivation, and they pride themselves on the attention to detail and outstanding customer service every client receives.
There will be a chance to hear from the PG Paper team and see inside the Boardroom and prestigious offices in Custom House. There will also be a chance to hear updates and upcoming events from the Inverclyde Chamber and networking opportunities before and after.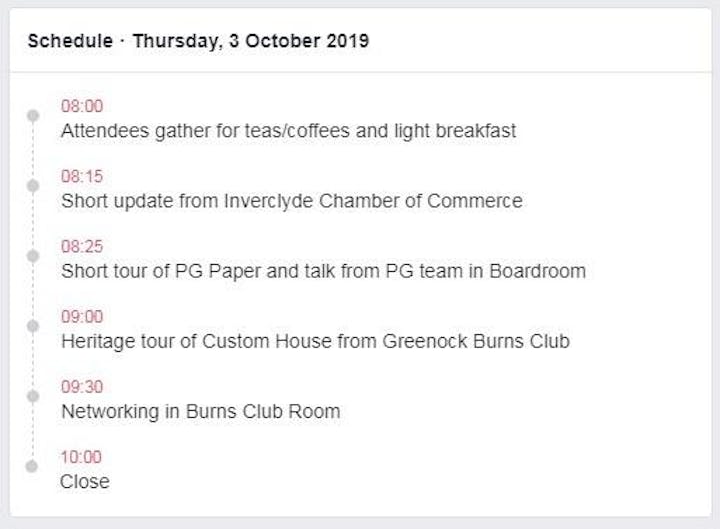 This event will be free for Chamber Members and £5 to non members.
Venue: Custom House, Custom House Quay, Greenock
Date: Thursday 3rd October 2019
Time: 08:00—10:00
For further information contact: seo@inverclydechamber.co.uk