Join us for the launch of Dr Olesya Khromeychuk's book on the war in Donbas.
About this event
This book is the story of one death among many in the war in eastern Ukraine. Its author is a historian of war whose brother was killed at the frontline in 2017 while serving in the Ukrainian Armed Forces. Olesya Khromeychuk takes the point of view of a civilian and a woman, perspectives that tend to be neglected in war narratives, and focuses on the stories that play out far away from the warzone.
Through a combination of personal memoir and essay, Khromeychuk attempts to help her readers understand the private experience of this still ongoing but almost forgotten war in the heart of Europe and the private experience of war as such. This book will resonate with anyone battling with grief and the shock of the sudden loss of a loved one.
"Grappling. I admire a book that invites me to grapple with knotty questions. Olesya Khromeychuk has written such a book–beautifully. Feminism and drones. Funerals and theater. Shrapnel and combat boots–size 8. 'A Loss' explores the lures of militarism at a granular level."
Professor Cynthia Enloe, author of Nimo's War, Emma's War: Making Feminist Sense of the Iraq War
"Moving, intelligent, and brilliantly written, this is a sister's reckoning with a lost brother, an émigré's with the country of her childhood, and a scholar's with her own suddenly acutely personal subject matter. A wonderful combination of emotional and intellectual honesty; very sad and direct but also rigorous and nuanced. It even manages to be funny."
Anna Reid, author of Borderland: A Journey Through the History of Ukraine
"There has always been too much silence around the armed conflict in eastern Ukraine—Europe's forgotten war. Olesya Khromeychuk refuses to bend to this silence. In vivid, intimate prose and with unflinching honesty, she introduces us to the brother she lost in the war and found in her grief. Poignant, wise, and unforgettable."
Dr Rory Finnin, Associate Professor in Ukrainian Studies at the University of Cambridge
A Loss. The Story of a Dead Soldier Told by His Sister can be ordered at every good book store or here:
Olesya Khromeychuk
Dr Olesya Khromeychuk is a historian and writer. She received her PhD in History from University College London. She has taught the history of East-Central Europe at the University of Cambridge, University College London, the University of East Anglia, and King's College London. She is author of 'Undetermined' Ukrainians. Post-War Narratives of the Waffen SS 'Galicia' Division (2013). She is currently the Director of the Ukrainian Institute London. www.olesyakhromeychuk.com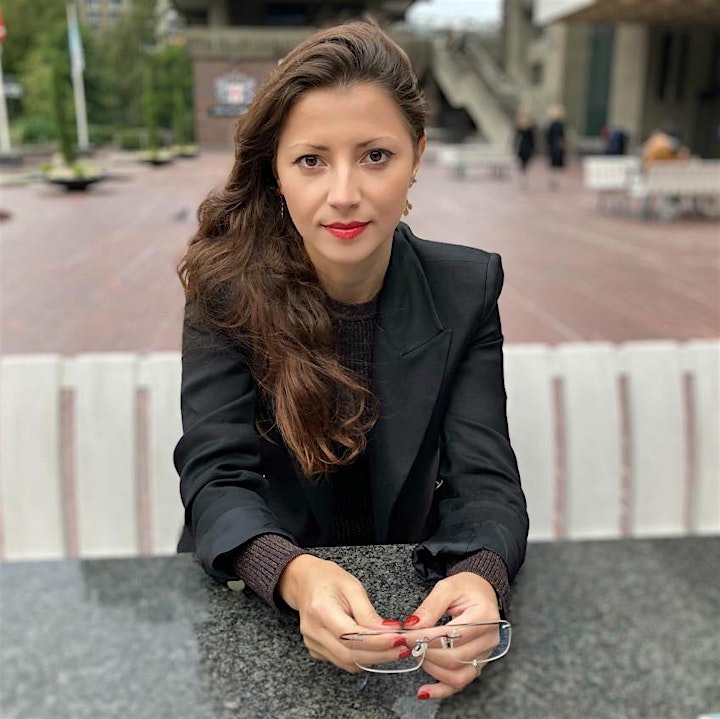 Molly Flynn
Dr Molly Flynn is a Lecturer in Theatre and Performance at Birkbeck, University of London. She is the author of Witness onstage: Documentary theatre in twenty-first-century Russia (2020). Molly's current research analyses the artistic and social significance of new playwriting and political theatre practice in Ukraine since 2014. In addition to her work as a researcher and a teacher, Molly is also a theatre-maker and a co-founder of the US-based experimental theatre collective the New York Neo-Futurists.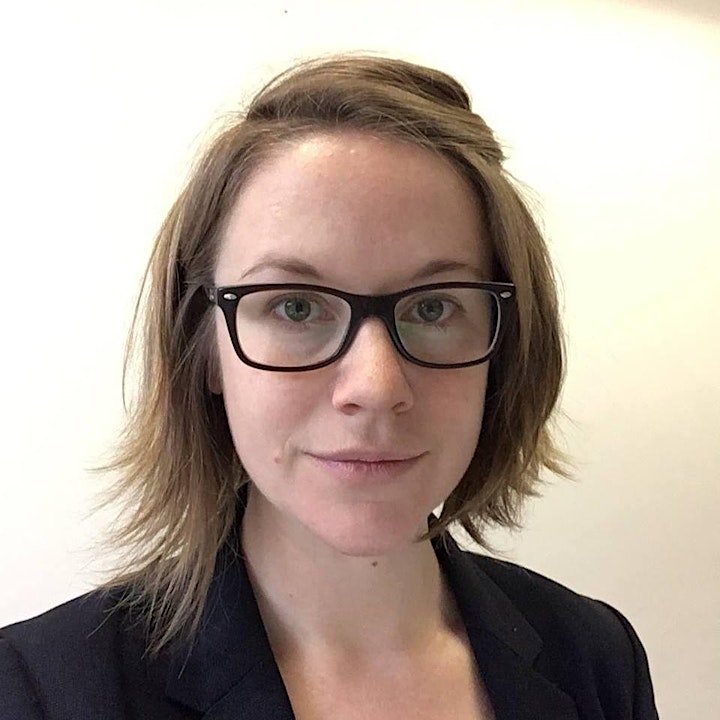 Organiser of A Loss. Book launch with author Olesya Khromeychuk
The Ukrainian Institute London is a UK charity that provides information and broadens knowledge in the UK about Ukraine and Ukrainians, in the realms of arts, language, literature, history, religion, culture and heritage, traditions and current affairs.  The Institute is an affiliate of the Ukrainian Catholic University,