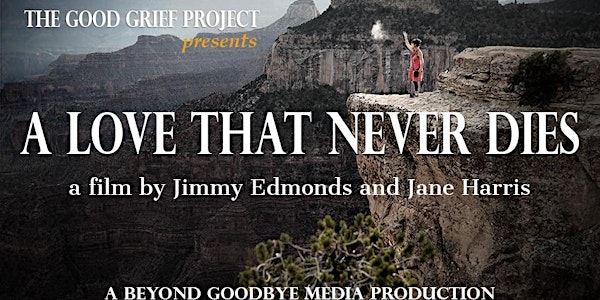 A Love That Never Dies Film Screening and Q&A
Location
The Barber Institute of Fine Arts
Birmingham
B15 2TS
United Kingdom
Description
Talking about death or grief can be hard for some people. If someone you know is dying to be heard, can you be the listener they need?
This year, the theme for Dying Matters Week is 'Dying to be Heard'. We want to create opportunities for those who are living with loss, grief and bereavement to be heard – after all, we believe we owe it to them to listen.
At Birmingham St Mary's Hospice, we often see the difficulty those who have been bereaved face every single day when it comes to talking about their loved one. As a society, we often dodge conversations around death, dying and bereavement, which means we find it hard to talk about it when we really need to. Sometimes, we find it hard to talk to a friend or colleague when they are bereaved, or we struggle to respond to a loved one when they want to discuss death and funeral plans.
That's why we want to support ways that help us to understand and be alongside someone in their grief. After all, if we can't talk about death, how can we offer a listening ear?
To support at 'Matter of Life and Death Festival', and in partnership with BrumYODO, we will be hosting a special screening of 'A Love That Never Dies' – a film by Jane Harris and Jimmy Edmonds.
How do we grieve? Why do we grieve? And why are we afraid of those that do grieve? In this very personal documentary two parents grieving for their lost son travel across the USA in search of answers to these questions.
Jane Harris and Jimmy Edmonds' son Josh died in a road accident in Vietnam. As a way of honouring his memory, they set off on a roadtrip across the USA to find out why, in a world where death will always make front page news, real life conversations about death, dying and bereavement are so problematic - along the way they find other bereaved families with stories of grief that refuse social expectations about 'moving on' or 'letting go'.
"Beautifully made, poetic in its grace, deeply moving and inspiring" - Roger Graef, Documentary film maker
"This film helped me to understand bereavement in a way I hadn't grasped in 20 years of palliative care nursing" - Sharon Hudson, Palliative Care Nurse
The screening will be followed with a Q&A with;
Jane Harris – the filmmaker and Mum of Josh

Cassie Humphries Massey – writer, artist, researcher and Mum of Norah and Ivor

Nicki Fitzmaurice – patient experience, palliative, spiritual and bereavement services lead at Birmingham Children's Hospital