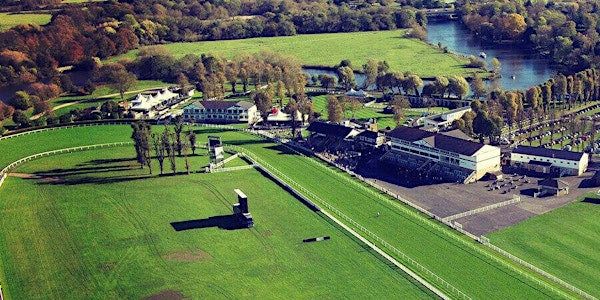 A Low-Carbohydrate Approach to Treating and Reversing Type 2 Diabetes
Location
Royal Windsor Racecourse
Maidenhead Road
Windsor
SL4 5EZ
United Kingdom
An inspiring one day conference for healthcare practitioners from both primary and secondary care and public health, commissioners and LA.
About this event
8.30 am - 4pm
Come and be inspired!
Have you ever wondered what the alternative is to prescribing more drugs or starting your patient on insulin? At this one day conference, we hear the evidence supporting a low carb approach for treating and reversing type 2 diabetes, and how this can help our patients come off medication. We discuss the practical implications for practitioners in primary and secondary care. We review the cholesterol debate and discuss the myths that surround dietary fat. We hear from a patient's perspective. It's all you need to know to implement this in practice.
We promise you will go away feeling empowered and motivated to offer this to your patients.
Guest speakers include:
Dr Clare Nieland & Dr Kesar Sadhra - T2D, NAFLD, Obesity, Metabolic Sx - the common denominator
Sam Feltham, Director of the Public Health Collaboration – Creating Change in Public Health
Dr David Cavan, Consultant Diabetes Physician & Author – Low Carb Management of Type 2 Diabetes: Why and How?
Dr Ian Lake, GPSI Diabetes – Understanding Type 1 Management – How to Make it Easier & Safer Using Low Carb
Dr Zoe Harcombe – The Nutritional Science About Red Meat & Fat
Tara Kelly, Registered Dietician – Low Carb Diets; A dietitian's perspective
Dr Campbell Murdoch, GP, Chief Medical Officer DDM, NHS England Sustainable Improvement Team, Clinical Adviser Public Health England, Physical Activity Clinical Champion Royal College of General Practitioners
Arjun Panesar – Low Carb Program: structured education and behaviour change support for type 2 diabetes remission
Jenny Philips & The Caldesi's – Low Carb Food and Cooking for Life (+ book signing!!)
Refreshments and lunch will be provided along with opportunities to move! Tickets are £20 per person and must be booked in advance.