A Masterclass with Kevin Roberts - How to Win in the Age of Now?
Location
W1A 1AQ
W1A 1AQ
United Kingdom
Description

Speaker: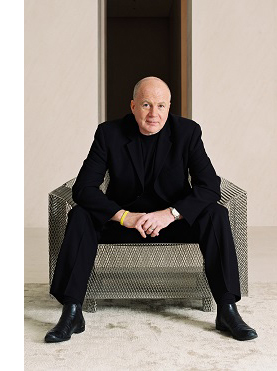 Kevin Roberts is the New York-based CEO Worldwide of Saatchi & Saatchi – one of the world's leading creative organisations with over 6000 people and 130 offices in 70 countries – and part of Publicis Groupe, the world's third largest communications group. Saatchi & Saatchi works with 6 of the top 10 and over half of the top 50 global advertisers.
Kevin has an international reputation for an uncompromisingly positive, inspirational leadership style, and an ability to generate ideas and emotional connections that accelerate extraordinary value. He has made presentations to business audience in 60 countries, , with a San Francisco technology reviewer noting, "Kevin Roberts was arguably more entertaining and more informative than any other speaker, speaking about any other subject, anywhere. That is saying a lot, but during the hour of his speech, there was nowhere else in the world that I would have rather been than in his audience, soaking up everything he was saying."
Event Description:
Winning is the no-nonsense journey taken by business leaders and entrepreneurs to achieve sustainable success. And we live in the Age of Now, says Kevin Roberts, where decision-making and delivery have to be instantaneous and continuous. Conventional business methods are inadequate for creating advantage in this accelerated reality.
In his masterclass Kevin Roberts will share the mindsets and moves that small and medium enterprises need to win, grow and expand in today's challenging context. The masterclass will span creativity and innovation, marketing and branding, leadership and execution.
For creative or digital companies looking to take their business to the next level, and become high-growth creative leaders loved by their customers, this event should not be missed.
The masterclass will include a business networking session. Places are limited to eligible London-based creative and digital small and medium businesses.
Please Note -
This is an ERDF fully funded programme for eligible SMEs. Your Eventbrite Order Confirmation does not count as confirmation of your place. We will contact you to confirm allocation of your place. Only eligible companies are guaranteed attendance.
For eligibility and registration information please click here.
For any other details please contact j.logan@londonfusion.org.uk; tel: 020 7976 3539 or noor@londonfusion.org.uk; tel: 020 7976 3528