The classic Shakespearian tale of love, marriage, magic and mixed identity
About this event
Join us as we regale the classic Shakespearian tale of love, marriage, magic and mixed identity as four lovers run into the woods on Midsummers nights and are confused by mischievous fairies. Throw in some songs from the 1970s and 80s and an amateur actor who unsuspectingly becomes the fairy queen's love interest… oh and a magic set of ass's ears… and there you have it – A Midsummer Night's Dream.
Directed by Darren O'Sullivan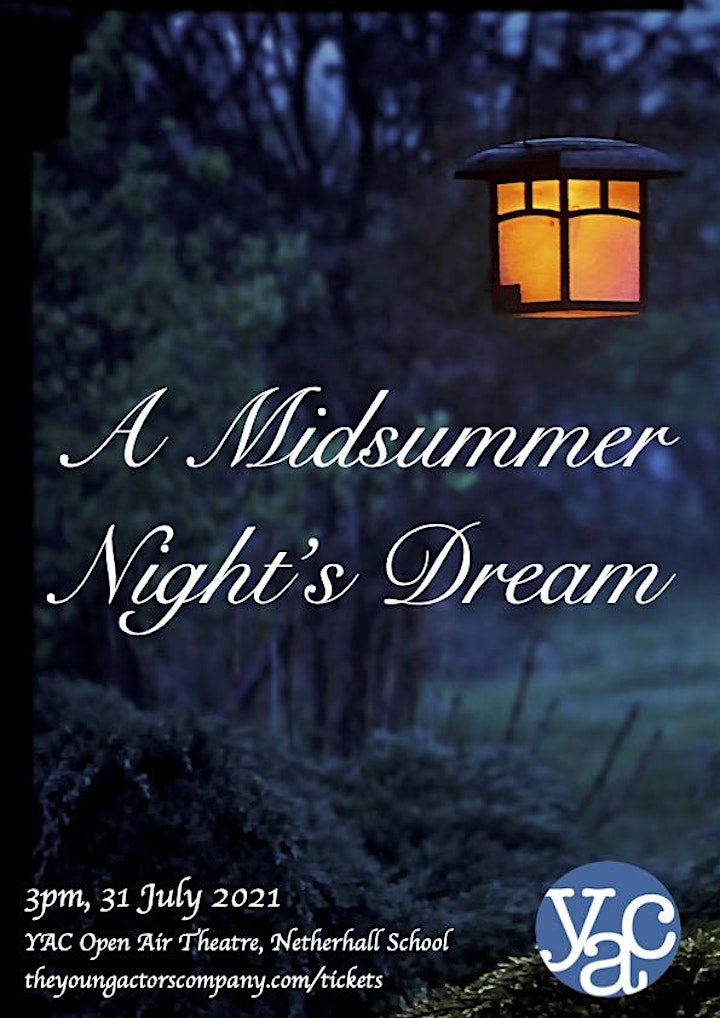 Organiser of A Midsummer Night's Dream
The Young Actors Company is based at Netherhall School Cambridge and has been teaching and training children and Young Actors for over 40 years. We pride ourselves in providing the highest standard of acting training by passionate industry professionals, in a warm and inclusive family atmosphere. We offer fantastic opportunities to create, perform and work professionally. Most importantly, we give young people a safe space to express themselves, build their confidence and have fun.